Windows 8 Might Give Double Booting the Boot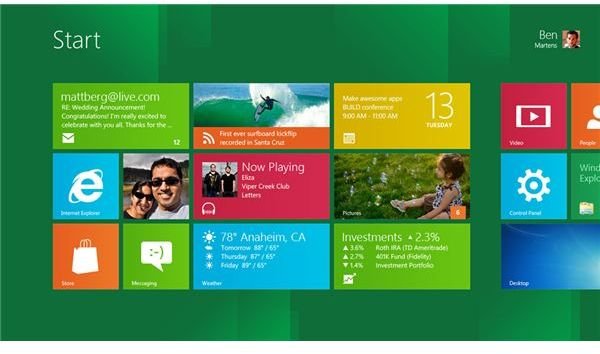 With Windows 8 coming in 2012, you might already be planning to dual boot the next version of the Windows operating system with a Linux distro, but you might be sorely disappointed.
Microsoft is planning to introduce a secure boot process which will restrict the use of bootkits as a measure to protect users from other boot-based utilities such as rootkits and ransomeware applications. It's all meant to be done for the end user's benefit, but the end result might be a change in the way many of us use our Windows computers.
Obviously it is early days yet, and Microsoft's secure boot might only apply to devices sold with Windows 8 pre-installed or to the expected ARM tablets. But in the event of dual booting suddenly being removed from the arsenal of Windows and Linux users, let's have a think about what we might be missing.
The Advantages of Dual Booting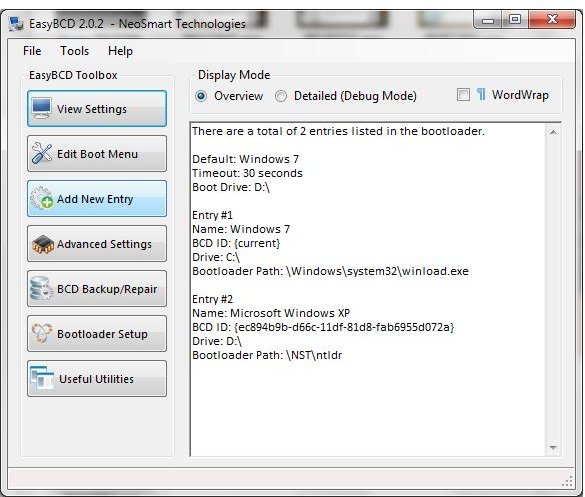 One of the greatest computing experiences can be attained by dual booting your computer. Apple has managed to entice hundreds of thousands of new Mac users thanks to their switch to Intel and the subsequent Bootcamp software which enabled Mac OS X and Windows to run on the same computer; meanwhile, Windows and Linux users have been dual booting between versions of the various operating systems for years. Why use two PCs when one will do?
Dual booting isn't just done for fun; there are many practical uses and these go beyond the usual "I need to switch back to Windows to play my favorite games. While telling people that you dual or even triple boot between Windows, Linux and perhaps Mac OS X is definitely going to win you geek points, dual booting allows you to take advantage of services and software in Linux that might otherwise be pretty expensive under Windows.
The open source movement is a major strength in the argument for dual booting, as is the reliability of Linux and its native resilience against the majority of viruses and worms. Dual booting with a Linux distro also brings the ability to easily and safely manage Windows partitions without having to rely on the slow and clunky Microsoft tools, as well as safer downloading as threats that might be bundled in a torrent simply won't run in Linux!
So there is a lot to lose for many users…
What Microsoft Says About Dual Booting in Windows 8
As far as Microsoft is concerned, the Unified Extensible Firmware Interface (UEFI) mode and Secure Boot are vital to making Windows 8 secure (the term they use is "critically important").
BitLocker and Seamless Boot will apparently rely on the UEFI, and at a recent BUILD session (an online seminar for developers hosted via the Microsoft Developer Network) it seems that UEFI will be a key aspect of managing the operating system and computer:
All firmware and software in the boot process must be signed by a trusted Certificate Authority (CA)
Required for Windows 8 client
Does not require a Trusted Platform Module (TPM)
Reduces the likelihood of bootkits, rootkits and ransomware
"For the enthusiast who wants to run older operating systems, the option (disabling secure boot) is there to allow you to make that decision," said Microsoft in a recent blog post on the matter, which went on to indicate that dual booting is up to the end user – but some loss of security would be the result of this.
For users wishing to install multiple operating systems on their hard drive and add a boot menu, then Windows 8 will be open to specific types of attack. Which suddenly makes dual booting less attractive.
So What is the Alternative?
The preference, of course, is that Windows 8 will support dual booting without any BIOS switches of group policy settings. While there might eventually be a way around this Microsoft-imposed choice, if there really is a restriction on dual booting then the best alternative would seem to be virtualization.
Certainly the Windows 8 Developer Preview will run in a virtual environment (not to mention permit dual booting!), so at the very least anyone wishing to use Linux or an older version of Windows alongside Windows 8 will be able to successfully achieve this.
Thanks to software such as Windows Virtual PC, VirtualBox and VMware, virtualization is possible on computers equipped with a multi-core processor, and if Windows 8 doesn't support dual booting then using one of these solutions would seem to be the way forward.
What do you think? Will you avoid Windows 8 if you can't use it in a dual boot configuration, or is this just a problem that affects people who should be using virtualization anyway?
References