Gifts for Windows Users: New for the Holidays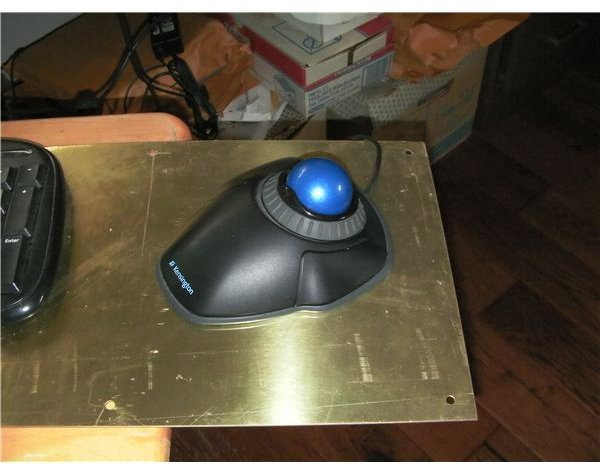 If you're looking for gift ideas for your favorite person that uses Windows, and you want something that's new for this year's holiday season, you've come to the right place. Replace those stress-inducing input devices with something new and more user-friendly. Does that special someone like to draw? A number of companies have come out with new and feature-rich drawing tablets to help your favorite artist release the Rembrandt or Michelangelo locked up inside them. Have a computer gamer in the family?
Computer hardware makers have new video cards, plus special chairs and gaming input devices coming out this season that can make them the envy of their 'guild' or online team. Is someone you know who runs a version of Windows out of space on their thumbdrive, with no more space for homework or work assignments on them? Take a look at some of the new external storage devices with up a terabyte of available storage. Or, do you have a Windows computer, a big high-def plasma TV, and an online video streaming account? Use some of the equipment listed here to turn your computer into the main storage and media playing device of your home theater system.
New Input Devices Make Computing More Comfortable
I've had carpal tunnel syndrome since 1994 as a result of poor ergonomics while computing. My keyboard was one of the poorly designed QWERTY boards we're all used to seeing and an even more poorly designed mouse. One surgery and many hours of physical therapy, and I can use my computer for a number of hours without discomfort or pain. I use a keyboard with a more user-friendly design and a trackball, now.
Rather than going for the obvious Microsoft device, Logitech, and Kensington are manufacturers of some of the most ergonomic input devices on the market. If someone you know likes to draw but feels that Windows Paint is too anemic or featureless, a drawing tablet may be the ideal gift for them this holiday season. Wacom is probably the first stop for such a device, although Aiptek also make some of the most popular tablets on the market.
Upgrade Your Favorite Gamer's Video Gaming Experience with a New Video Card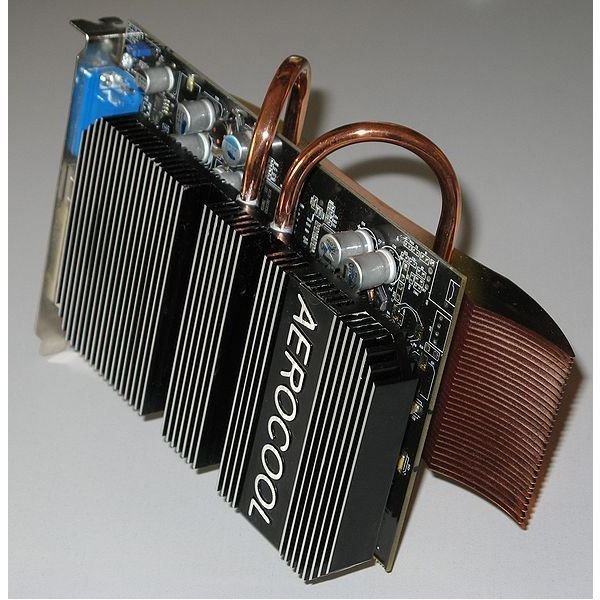 If you're looking for the perfect holiday gift for a video gamer, you've probably heard them mention that the video subsystem of their computer is lacking something. The realism they want isn't there. Graphics takes longer than they want or motion is choppy.
AMD/ATI makes some of the most popular video cards on the market for gamers. With support for all of the major codecs, along with some proprietary ones that can make video games explode onto their monitors. The new Radeon HD6990 video adapter even adds 3D capability with a 3D capable monitor. Dual graphics processors and four Gigabytes of GDDR memory and an overclockable 830 MHz (clockable to 880 MHz) engine mean that no matter how many textures and colors the world your gamer plays in has, they will never experience shaky, jerky graphics.
Want to really give your favorite video gamer an explosive gaming experience? Check out the 3D display options from NVidia. Plug a 3D-ready display and a pair of wireless 3D glasses in and let them feel as if they're in the game, not just playing it.
Gaming Accessories to Take Their Gaming Experience Over the Top
Computer chairs, the floor, and couches can be pretty comfortable, but they aren't very ergonomically correct for someone who can sometimes spend hours on end on that new video game.
The Zeus Echo Video Game Chair provides support, comfort, storage space for games and controllers. Connect it to your sound card and the 2.1 speaker system with powered subwoofer will make them feel as if they're part of the game. Or, maybe they already have a full surround sound system hooked up to their computer and they just need a comfortable chair to sit in while playing the newest games this holiday season.
The Home Styles Vinyl Gaming Chair looks like a typical recliner, but it has some surprises built-in that are especially designed for the video gamer. The seat cushion lifts up to reveal a hefty storage area, keeping games and controllers safe and out of the way until needed. The seat back folds forward to make a comfortable ottoman so they can stretch out when their legs get tired and cramped.
Does your favorite gamer prefer racing games to first-person shooters? A racing video game chair, like the Playseat Rookie chair offers a fantastic experience - not quite there with real driving, but as close as you can get without stepping into a car. Meanwhile, the G27 Racing wheel and pedals from Logitech offers advanced features such as paddle-shifting or a six-speed shifter and force feedback that lets you feel every nuance of the road.
Make Your Computer Part of Your Home Theater System
The televisions of today have much more capability than the televisions of even a couple of years ago. High definition video, with 720p or 1080i offers letter-box widescreen display that allows you to see everything that you would at a movie theater in the screen picture. Add full surround sound audio and you can have the full movie theater experience. Netflix and Blockbuster Express allow you to stream some of the newest box-office blockbusters and watch them from the comfort of your own home. But, how do you get that high-definition video from the internet to your television?
Most newer computers, and the video cards described above, have multiple video outputs, including standard fifteen pin VGA to feed your monitor, and an HDMI video output, with which you can feed the signal to your big screen plasma or LCD television. Belkin is a company that makes some of the most popular computer accessories, including a full line of cables to connect your computer to your television.
Cables ToGo also offers a full line of computer video cables. Ok, great. Now you can see the movie you're streaming, but how do you get the full surround movie theater audio experience? Again, you need some cables. Most computer motherboards come equipped with multiple audio jacks on the back, giving you two-channel stereo, or 5.1 surround. Many of them also have a high definition audio output port that you can connect to your surround receiver.
Cables ToGo also offers a full range of audio cables to go with their video cable selection. If your Windows user's computer is a little older and doesn't have one of these high def audio outputs, a new sound card can add a whole new dimension to their audio experience. Creative Labs offers a full line of audio products, including sound cards with full surround capability. If you have a laptop, they also have products that can give you multiple audio output channels.
References