Which Apps Come in Windows 7?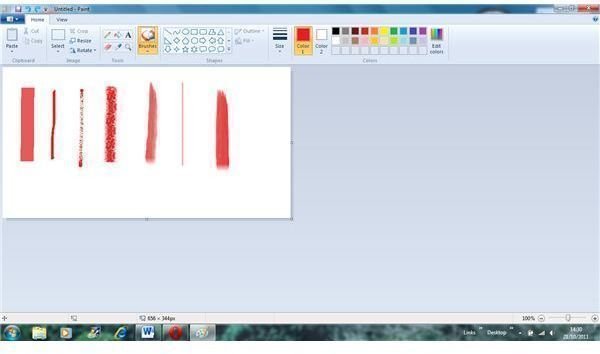 Windows 7, like previous versions of Windows, comes with a bunch of extra software. Most of these bundled applications are included on the Start menu under the Accessories folder. Be it for word processing, playing DVD movies, organizing images, sending emails or web browsing, Windows 7 includes a lot of extras.
WordPad
WordPad is a word processor application that has been included with previous Windows OS versions, although it has been enhanced and revamped in Windows 7. The new WordPad divides the main tools and options into tabs instead of dropdown menus. You can also now insert images into WordPad documents, and WordPad has a greater variety of fonts to select from. Admittedly, it's still a fairly basic word processor compared to MS Word and other freeware software alternatives. However, for basic documents it should be okay.
Paint
Paint is an art package which like WordPad has been enhanced with additional options. Among them you can select from a greater variety of brushes such as oil, crayon, marker and airbrush. It also includes an option to edit colors so that you can mix more colors than ever before. In addition to this, Paint has options for cropping, rotating and resizing images.
It's still fairly basic and does not have a huge number of art options, but Paint is still a good application for copying and pasting images to so that they can be saved.
The Windows Live Suite
The Windows Live Suite includes five software applications, and you can open the Windows Live folder from the Start menu. The five software applications included are the following: Windows Live Writer, Windows Live Movie Maker, Windows Live Photo Gallery, Windows Live Messenger and Windows Live Mail.
Windows Live Photo Gallery is Windows 7's primary image cataloging software that includes a variety of options for organizing images. Photo Gallery includes presentation options for slideshows, and a variety of slideshow templates. In addition to this, it also has basic image editing options for adjusting colors, cropping, adjusting details, fixing red eye and straightening photos etc.
If you have your own web blog you can update it with Windows Live Writer. You can update a number of blogs from hosts such as Blogger, WordPress and TypePad. Windows Live Writer includes a variety of options for blog posts, and so it can be a good way to update your blog.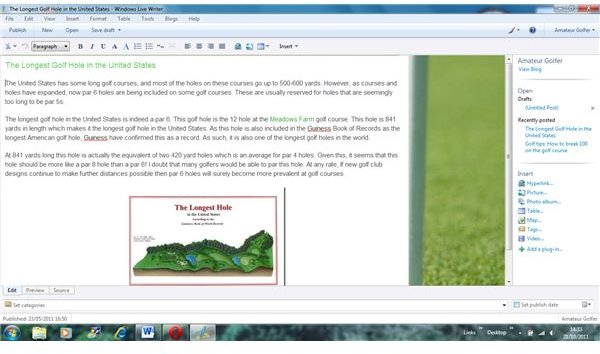 For email there is email software such as Windows Live Mail. With this you can send and receive emails. It includes basic formatting options for emails and a few emoticons. In addition to this, like other email software packages there are contacts and calendar options.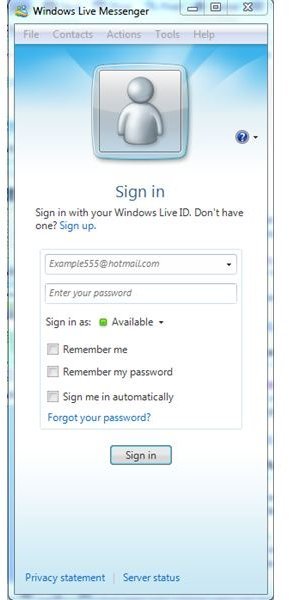 Windows Live Movie Maker is video editing software. As such, it includes numerous options for turning your images and videos into movies. This is a new addition to the Windows Live suite, and so it has undergone quite a revamp with a number of new and innovative options for polished home movies.
Then there is Windows Live Messenger. This is essentially a Web chat client. With its tools and options it's easy to set up text chats.
Windows Media Player 12
Windows Media Player 12 is the media file player that comes with Windows 7. This is the software for playing DVDs or CD's as well as audio and video files. With its ripping options you can also copy your favorite DVDs and music CDs to the hard drive. Overall, it's not a huge leap forward from Media Player 11, but does include new tabs on the right-side of the window for playing, burning and syncing with other more portable media devices.
MS Office Starter with Windows 7 OEM:
OEM stands for original equipment manufacturer, and Windows 7 OEM is the preinstalled Windows 7. One of the advantages of Windows 7 OEM is that MS Office Starter 2010 is bundled with it. Office Starter 2010 consists of a limited suite of MS Office 2010 software.
As such, MS Office Starter includes MS Word Starter and MS Excel Starter. However, these have a good range of options, but lack some of the more advanced options included with the full versions. In addition to this, the MS Office Starter also includes Picture Manager which has some basic image editing options, alongside other options. Plus there is Clip Organizer for managing media clips, and the Upload Center which is a good tool to check document uploads.
Internet Explorer 8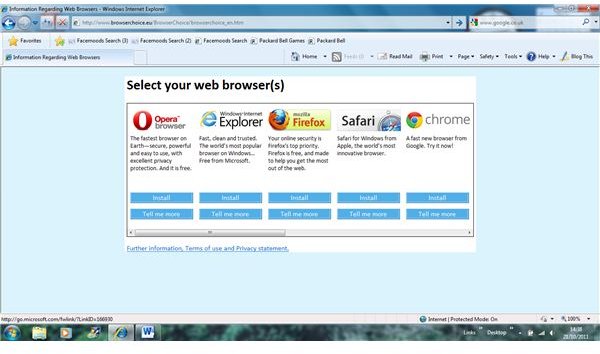 A version of Internet Explorer does come included with Windows 7. To compensate for this Windows 7 also includes a browser choice desktop shortcut where you can also select from various alternative browsers. As such, you can expect an IE browser to come with Windows 7, and the more recent IE 8 includes enhanced tabbed browsing options plus accelerators for searches and translations. Just select the text, right-click and select an appropriate accelerator.
For further details on what's new in IE 8, this Bright Hub article is worth checking out.
Windows Fax and Scan
If you have a fax peripheral then the Fax and Scan application can be handy. This includes a variety of options for fax and scan setups. As such, it includes various options for sending and receiving faxes.
This is the bundled software you can almost certainly expect to find included with Windows 7. The one exception is MS Office Starter which is included with Windows 7 OEM only. In addition to this, additional software such as Adobe Acrobat 9 and Adobe Photoshop Elements may also be included with the Windows 7 OS. However, the inclusion of non-Microsoft software with Windows 7 may be more variable depending on PC manufacturer's what software they pre-install with their machines.
References
The Ultimate Guide to Windows 7, Dennis Publishing
Images provided by article author.