Should You Upgrade to Windows 8? Why Not?!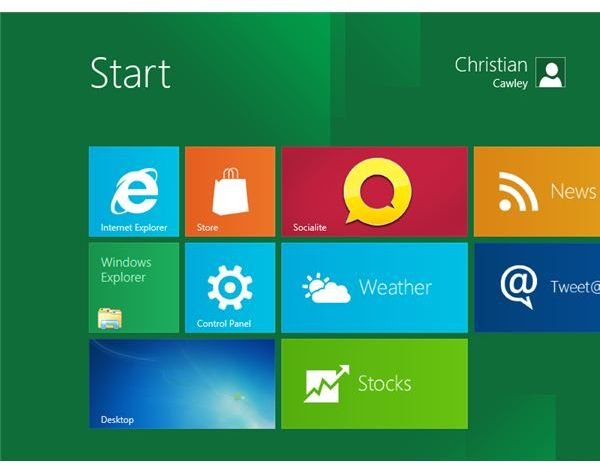 Every few years Microsoft releases a new version of Windows. The cynical among you might describe this as a period distribution of more bugs, faults and vulnerabilities to install on your PC or laptop at three times the price of the main competitor's operating system, but as most of us will understand, many of these things are overlooked with the prospect of using a new OS.
Windows 7 was never really meant to be anything other than a stop gap following the poor reaction to Windows Vista. It was the first release of Windows to discard with a punchy, futuristic-sounding name, and serves the purpose of bringing people to the Vista-level release of the operating system without restricting them with all of the user access restrictions imposed by the 2007 version of Windows.
Next time around, Microsoft are continuing their standard numerical naming if the operating system with Windows 8 – but if Windows 7 has already solved all of the problems that Vista brought, what is the point of another OS so soon?
What's Wrong with Windows 7?
There doesn't seem to be any good reason to discard the current version of Windows in favor of anything else unless you're playing with the idea of switching to Mac OS X or Linux. After all, one Windows system is pretty much the same as any other, isn't it?
Windows 7 has done a sterling job of papering over the cracks that were on show before Vista was even released, and is now the preferred operating system for desktop, laptop and netbook users alike. It has become Microsoft's most popular operating system since Windows XP and is the best way to run the widest selection of desktop applications, games and media on a home computer or even media center.
With a vast selection of hardware (including printers, of course) designed to run with Windows 7, it seems a little premature to be thinking about upgrading to a new version at this stage, doesn't it?
Coming Soon… Windows 8!
Expected in mid-2012 is the latest version of the almost ubiquitous desktop operating system. Featuring all of the regular features such as a Start button, a configurable desktop, a taskbar and system tray, this new release will be almost exactly the same as all of those that have come before.
In addition - oh, hang on. Wow.
Actually, scratch all of that. They've gone and done something different.
Don't bother re-reading that last sentence, I'll repeat: Microsoft has done something different.
Something new…
Windows 8 isn't a restyling of Windows 7, itself a restyling of Vista, XP, 2000, 98 and 95. In fact, the next version of Windows is unlike anything you've ever seen outside of a Windows Phone! With a slick, touch-based user interface (which is just as easy to use with a mouse or keyboard) this amazing looking new operating system takes all of the best bits from Windows 7 and Windows Phone 7, combines them and pretty much reshapes your previous understanding of what an operating system should look like and how it should run!
For PCs, Laptops…and Tablets?
Hold on though, it gets better!
You won't only find Windows 8 running on desktops and laptops and netbooks. As we've already seen, a touch-based user interface is already included, which can mean only one thing: Windows 8 is designed with tablets in mind.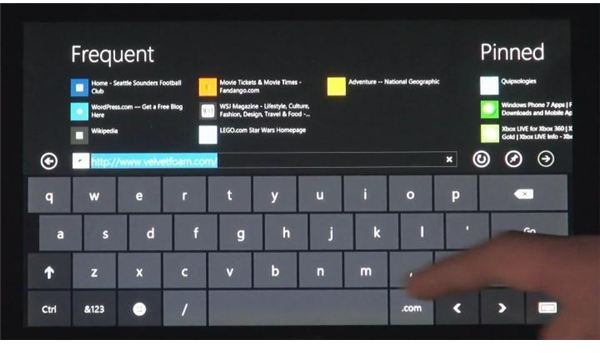 After all, despite being the masters of the tablet computing market until the Apple iPad redefined it, Microsoft has a huge interest in this area, particularly for higher end devices. Various manufacturers sell hybrid laptop/tablets with rotating displays, and Windows-powered tablets are just as popular with big businesses as they are with companies requiring sturdy hardware for use in extreme conditions.
So it makes sense that Microsoft should be aiming at the tablet market – in fact, you might even have seen it coming.
But did anyone foresee Microsoft adding support for ARM devices to Windows 8? Since the 1990s, Microsoft has been designing Windows to take advantage of x86 (and latterly x64) processors, which are found in PCs, laptops and netbooks. Manufactured by Intel and AMD, these processors are so successful that Apple decided to redesign Mac OS X to run on Intel x86 and x64 CPUs in 2007.
Mobile phones and tablets such as those powered by Android run on ARM devices, and the implication of this decision is that Windows 8 can be installed on such devices, albeit in a stripped-down format.
Get Ready for Windows 8
There are just a few months to go before Windows 8 is released. Already it has been seen in the shape of the Developer Preview, which allowed many people to get their hands on the OS for a sneak peak. Hopefully the intended audience has managed to get a good look at it too, so that we can have a great selection of new software that takes advantage of the stunning user interface.
If you have never seen a Windows Phone since the platform was released in 2010 then you can be excused for being unaware of the Metro UI. This simple tile-based interface is the key to Windows Phone's critical success, and the story looks likely to be repeated with Windows 8.
References