The Newest Features for Office Web Apps (Sept 2011)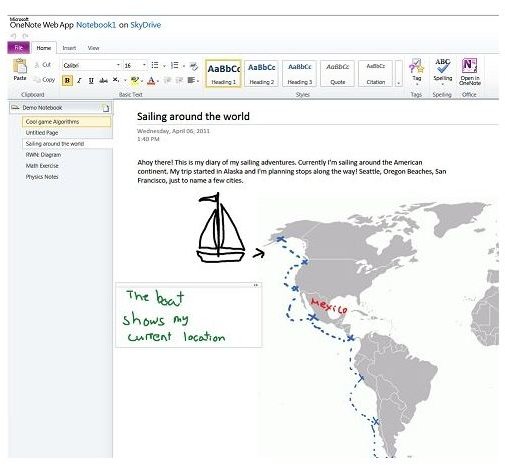 Accessing Web Apps
Users can access Microsoft Web Apps through multiple methods. Consumers have the option to get to Web Apps through Hotmail, docs.com, Hotmail or the popular social networking site Facebook. On a business level, Microsoft provides access through volume licenses for those who want to host the software on a server running SharePoint Foundation 2010 or SharePoint Server 2010. Web Apps provide functionality including document creation and editing, creating and managing spreadsheets, creating presentations with PowerPoint and note taking through OneNote.
Speed
While not visible to the naked eye, Microsoft listened to the customers who wanted faster speeds and improved performance with the Web Apps. Many changes that were added in the September 2011 update occurred behind the scenes on the server side. These changes focused on fixing and improving the functionality that is already there, as opposed to introducing too many new features that have the potential to cause more conflicts and bugs in the software.
Note Taking
OneNote is designed to make note taking more streamlined and easier. It's especially ideal for users who need to collaborate on a project and want to share individual notes without physically getting together in a formal setting, whether in an educational or business environment. Users have the ability to share not only typed and handwritten notes, but also drawings, screen caps and audio data. The latest introduction to the program includes support for pen-input devices used on tablet PCs to both write and draw notes. Users can now also add ink and highlighting to notes to make certain parts stand out more than others do. Most importantly, the ink you've added to OneNote through the software suite is now viewable online, which is especially important when you want to make quick marks to draw attention to a specific section without reading through everything.
Excel Autofit and Merge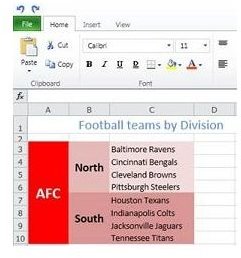 Autofit in Microsoft Excel automatically expands the size of the cell to accommodate the data entered into it. This is especially important if you are typing data in frequently and have various lengths, which make specifying one individual cell size for the column or row ineffective. Microsoft also included the ability to merge cells in Web Apps, which increases cell flexibility and user control in the workspace. Efficient cell manipulation increases the rate at which you can input data.
Printing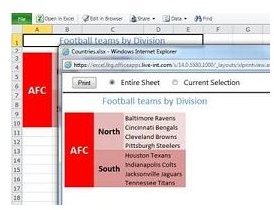 Printing is an essential part of using Excel. Whether you are compiling information to create a graph or chart or creating a spreadsheet of text-only data, not everyone is going to view the information from a computer. If you need to create handouts for the office or to distribute to the class for a project or presentation, printing directly from Web Apps makes the process more streamlined and saves you time. Imagine that on your way to class you discovered a small typo or factual error in your handout. If you log on to Web Apps from the library, you can make the correction quickly within the program to make the changes easily without saving a brand new copy of the spreadsheet. When you are done, simply hit "Print" directly in your browser and specify the number of copies needed.
Right-Clicking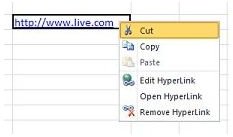 Right-clicking gives you multiple options that speed up productivity and give you shortcuts that you would otherwise need to go to the menu options to change. When you right-click on a cell in Microsoft Office Excel, you have access to options such as Insert, Delete, Cut, Copy, Paste, Filter, Sort, Insert Comments, Format Cells and Hyperlink. Prior to this most recent update, you couldn't perform any right-click actions in Excel through Web Apps. Now you have limited functionality when right-clicking such as Cut, Copy, Paste, Edit Hyperlink, Open Hyperlink or Remove Hyperlink. While not an exhaustive list of Excel's features, it is a step in the right direction to increase functionality on the web.
Future Progress
Microsoft promises to continue to update Web Apps to make them more user-friendly and accessible. As time progresses, the features offered on Web Apps will correspond more with the features that Microsoft offers in their software suite. They claim that future progress will depend on the needs and requests of users who need to increase productivity and enhance their user experience. If you have a specific feature in mind that you feel would make using Web Apps more productive for you or really make the difference in your user experience, don't be shy. Submit your ideas to the developers on their official blog and in the surveys they post for public input.
References