What is the Difference Between VMware View and VMware Ace?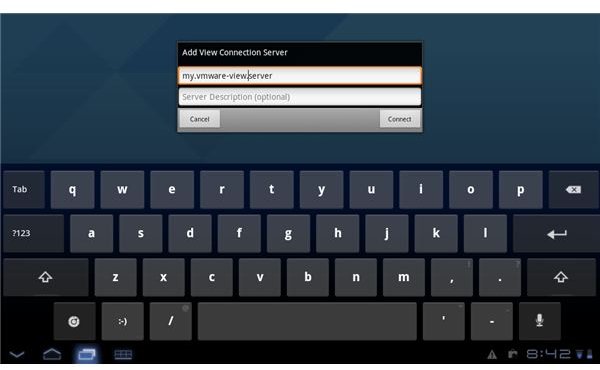 More and more companies are turning to virtualization to solve issues of high end user hardware costs, desktop security and the logistical problems of remote working – and as a result they often turn to VMware to provide the solutions.
Best known for providing their virtual machine software (VMware Player and VMware Workstation), VMware are also responsible for various server-based applications that make the collection and distribution of virtual machines across corporate networks possible. These solutions are expensive and aimed at large corporations and sprawling organizations rather than small and medium enterprises, but their long term use is intended to bring various cost benefits such as a small outlay on desktop computer hardware, technical support and there are various green advantages as well, not least in reducing electricity use.
VMware provide two popular server-based solutions, VMware View and VMware ACE – but what is the difference between them?
Summary of VMware Products
With so many VMware Products to choose from, it is easy to get confused.
After all, the company that has made a massive business out of virtualization offers solutions for all types of user. For instance, there are the free tools such as VMware Player which allows you to create and install a virtual machine and VMware Converter which remarkably converts an actual physical PC into a VM. There is also the free virtual server solution, VMware Server.
The next step up features VMware Workstation for Windows, a sort of enterprise version of VMware Player that offers a wider selection of features, and VMware Fusion for Mac, again with more features as well as offering the ability to run a Windows virtual machine on a Mac and drag the applications out of the VM and onto the Mac OS X desktop!
There are also various high-level server tools, both hardware and software, upon which solutions such as VMware View and VMware ACE are installed.
VMware View
If you know anything about VMware already, you probably know that you can create a virtual machine, install an operating system on it, install applications and basically use it as you would a standard desktop.
This is great for testing new operating systems, for instance, but regular use can lead to quite a bulky .VMX file. Wouldn't it be great if you could store this file elsewhere? That's the idea of VMware View, which effectively combines virtualization with remote desktop to provide the end user with a virtual operating system that is stored on and runs from a remote server.
Utilizing the RDP (remote desktop protocol) and PCoIP (PC over IP) methods (as well as offering access via suitable HTML5 compliant browsers) over a local area network, VMware View sessions require a client application; these are available for Windows, Mac OS X, iPad and also Android tablet devices.
This means that your virtual machine becomes your standard desktop computer, offering various advantages such as better protection from online threats and effective backups; from an IT administrator point of view, it means better control over the budgets for end user hardware support, as the majority of desktop operational issues will be limited to the virtual machine.
VMware ACE
Meanwhile, VMware ACE (assured computing environment) provides safe deployment of virtual machines on home or work computers; these VMs are effectively isolated environments that run as standard virtual machines with the added safety of modern data protection tools. VMware ACE offers virtual rights management and copy protection with the intention of preventing theft of data or the tampering of settings within a VM; basically, with VMware ACE you can create and deploy secure and portable virtual machines.
The benefits of this are obvious, but it might come as some surprise to find that VMware ACE is used from within VMware Workstation as long as a VMware ACE Management Server is available then you will be able to create and manage a secure virtual PC environment.
Pushing the Boundaries of Computing
VMware and virtualization are increasingly pushing the boundaries of what is possible – for instance by combining RDP with virtualization, the amazing VMware View system has been created, allowing businesses to dynamically allow their employees to work wherever they can find a suitable Internet connection.
The benefits of virtualization currently seem to be limitless, and with VMware ACE capable of providing a safe and secure virtual PC that you can take with you to work on at home, while you're away from the weekend or simply on a new work PC while your other one is being repaired, VMware are continuing to push the boundaries of virtualization.
References