Getting Started with Virtual Server 2008 on Win 7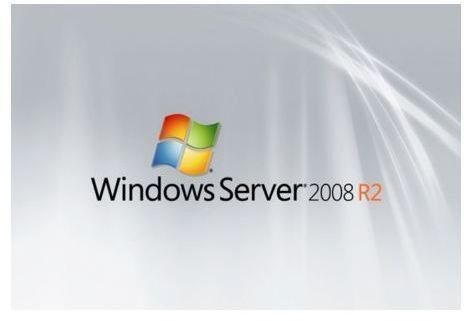 Virtualization is one of the most successful computing technologies of the past 10 years, capable of resolving all manner of issues from providing a test environment to maximizing server resources. Some may use virtual PC solutions for testing a new operating system or application, while others will use server virtualization to host websites. Many different types of virtual host software are available. There is the open source VirtualBox, Microsoft Virtual PC and its variants and the popular VMware solutions. All of these can be used to create both virtual PCs and virtual servers, although the server versions that these tools support can differ. For instance, virtual Hyper-V Server 2008 is particularly tricky to host for, say VirtualBox. If you're using Windows 7, you might like to deal with running this particular server in a virtualized environment using the methods listed here. While standard computer operating systems make use of virtual PC solutions, server operating systems require something a little more powerful – virtual server solutions.
Why You May Not Be Able to Run Server 2008 on Windows Virtual PC
There are two versions of Windows Virtual PC that are commonly in use, Virtual PC 2007 and the Virtual PC version that is available to Windows 7 users for running a virtualized Windows XP system for legacy applications. If you're using the Virtual PC 2007 release, you may be able to install Server 2008 as a virtual machine without any trouble, although this will depend on your host operating system and architecture. Windows Server 2008 is a 64-bit operating system, which means that your host system architecture and installed host operating system must both be 64-bit (a 32-bit OS installed on a 64-bit system is not sufficient for this). However, if you're using the more recent Virtual PC release for Windows 7, then you will be unable to run Windows Server 2008 as a virtual, "guest" operating system. Fortunately there are various alternatives that you might consider.
What Are the Alternatives?
One alternative, as you may have gathered from the previous section, is to use Microsoft Virtual PC 2007. However if this is not an option (your operating system version may be unsuitable) then you need to look at the main alternative, which is VMware Server, a free tool designed to allow you to run a virtualized server using the VMware environment. The benefit of this software is that it is free and has a massive user community online, so if anything goes wrong you can easily check the VMware support pages or post a message on the forums.
Setting Up Server 2008 in Microsoft Virtual PC 2007
If you are able to setup Windows Server 2008 in Virtual PC 2007, however, this should be a reasonably straightforward task. You will of course need to have Virtual PC installed on your system (you can download this from www.microsoft.com/download, where it is available in 32-bit and 64-bit versions). You should also have a copy of Windows Server 2008 to install from; this will need to be either the full version or the evaluation version, also available from Microsoft. Remember before proceeding that your physical computer will need to meet the minimum system requirements for Windows Server 2008, which is a 1.4 GHz x64 CPU, 512 MB of RAM and 32 GB of hard disk space. Creating a virtual machine in Virtual PC 2007 is quite simple: go to File > New > Create a Virtual Machine, and assign a name and location on your hard disk drive for it to be saved. Click Next and select Server 2008 from the options, and then proceed through the following screens checking that the wizard is assigning suitable resources to the virtual machine. Click Finish when done, and then insert your Server 2008 disk into your computer's DVD drive (or if you're using an ISO, select CD > Capture ISO Image) and start the virtual machine. The disc should be detected and you will then begin the process of installing the guest operating system.
Setting Up Server 2008 in VMware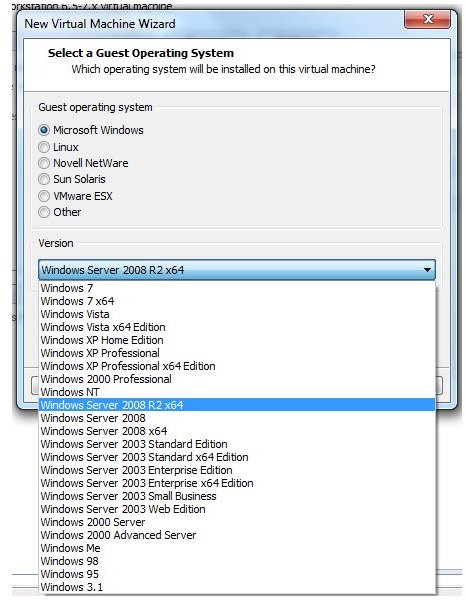 For the best results, VMware Player or VMware Workstation can be used to setup an evaluation copy of Server 2008. Each is available from www.vmware.com. Get started in VMware by going to File > New Virtual Machine… to begin the VM creation wizard. Select Typical, click Next and select Install disc image file (iso) to find the Windows Server 2008 evaluation disc image. In the Next screen, select the Guest operating system - you might need to use the Version drop-down to select Windows Server 2008. After this, enter the product key, assign a name to your VM and choose a location on your hard disk drive to save to. The following screen will allow you to assign a virtual disk size, and the following screen will let you confirm everything and proceed (via the Finish button) or Customize Hardware, enabling you to add RAM, disk drives, network devices and even processor cores. When Finish is clicked, the VM will start, detecting the ISO file as a bootable disc drive from which the operating system will be installed.
References
Microsoft Hyper-V Server 2008, https://www.microsoft.com/hyper-v-server/en/us/default.aspx TechArena Forums https://forums.techarena.in/operating-systems/1269241.htm Microsoft Virtual Server, https://www.microsoft.com/windowsserversystem/virtualserver/downloads.aspx Windows Seven Forums, https://www.sevenforums.com/virtualization/14664-windows-virtual-pc-server-2008-a.html Windows Server 2008 Evaluation, https://www.microsoft.com/windowsserver2008/en/us/try-it.aspx Screenshot provided by author.