10 Free Surfing Desktop Wallpapers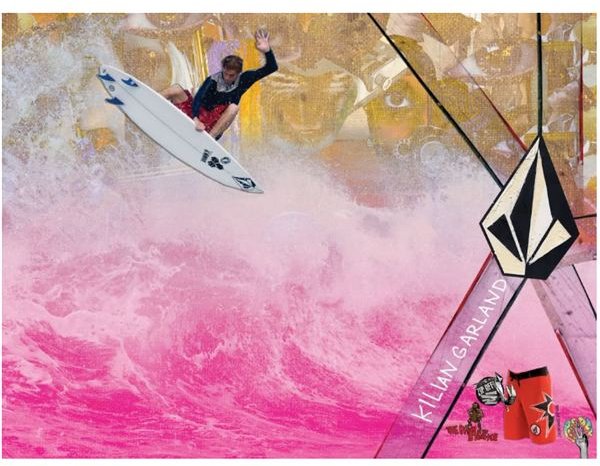 Kilian Garland Surfing Wallpaper
If you are a Kilian Garland fan, this wallpaper is for you. He is well-known for his surfing career and has many fans. If you are one of those fans, male or female, this wallpaper will go great on your desktop. The wallpaper has been turned into a grunge type background. The ocean in this background is pink and it is really cool. You can see Garland surfing the wave in the top part of the background. This is a large wallpaper, so it should fit just about any desktop size.
Beautiful Woman Surfing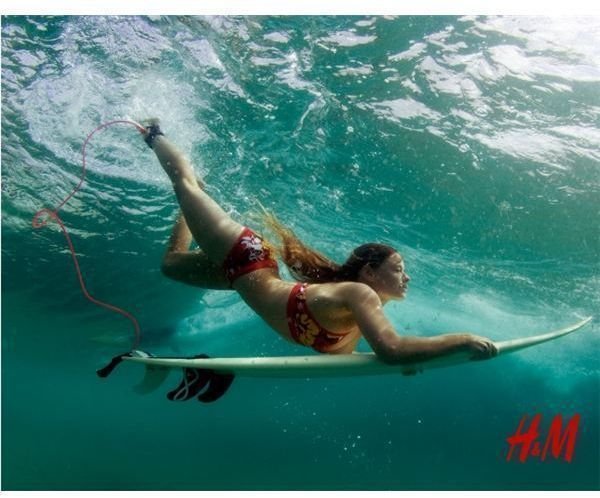 The next wallpaper is of a beautiful women surfing. In the background, she is on her surfboard, under the water. It is a really cool shot of her surfing. Men will probably prefer this wallpaper over women, but it would go great on any desktop. However, the desktop icons may be a bit difficult to see at the top of the wallpaper where the waves are. You will probably have to rearrange them if you decide to use it.
Vector Wallpaper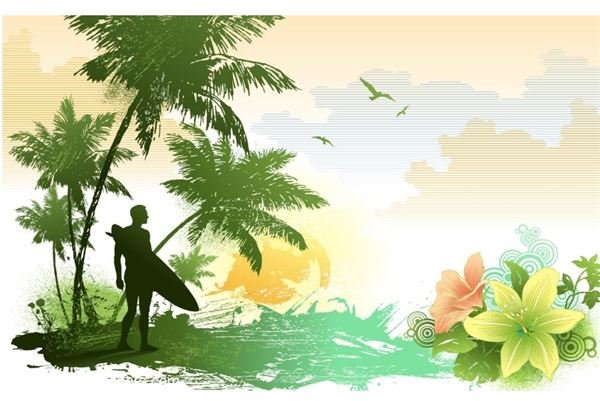 The next wallpaper in our set of free surfing wallpaper is the vector surfing background. This wallpaper was created in a vector software program. In this wallpaper there are palm trees with a surfer standing under the trees. The surfer has his board in his hand. You can also see the ocean, sky and birds in this wallpaper. To top it off, the designer has added some beautiful flowers to the bottom right corner of the wallpaper.
Abstract Wallpaper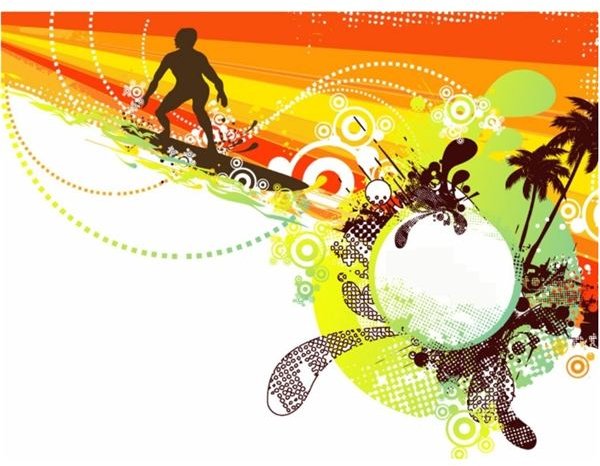 The next wallpaper is also a vector wallpaper, but with an abstract twist. If you are a fan of abstract images, you will probably like this particular wallpaper. It is beautifully designed with a surfer, waves, palm trees, swirls and other decorations. This would be a good wallpaper if you have a lot of icons on your desktop because you could rearrange them in the bottom left corner of the wallpaper and you could easily see them.
Quicksilver Wallpaper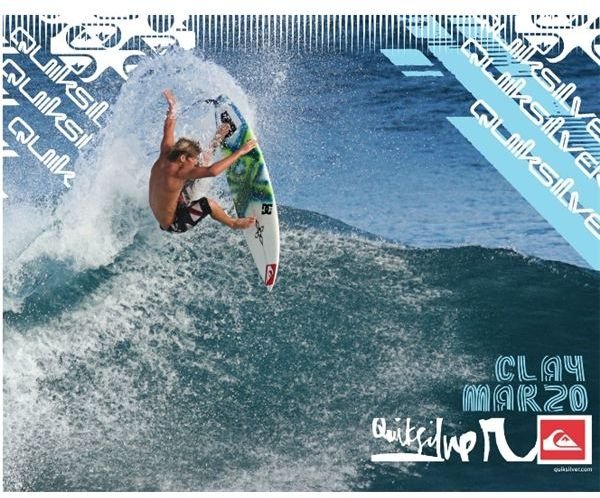 Our next wallpaper is a Quicksilver. If you are a surfer, you know that Quicksilver is a very popular brand among surfers. In this wallpaper is a surfer riding quite a large wave. Also on the wallpaper is the Quicksilver logo and other text. This is a nice background, but if you have a ton of desktop icons, you will probably need to clean your desktop up and rearrange your icons that are left in places where you can see them.
Firefox Surfboards Wallpaper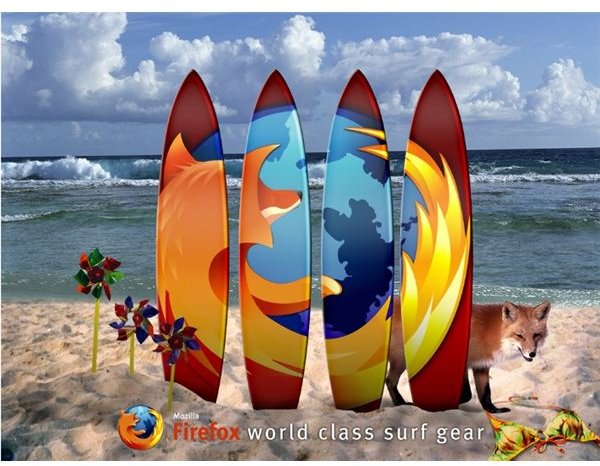 This is the Firefox surfboards wallpaper. This background is really cool. In the background of it, you can see the beautiful ocean with the waves and the blue sky. Then you will see the four surfboards stuck in the sand. The four surfboards have the Firefox logo spread across them, so if you are a Firefox fan and love surfing, this would be your wallpaper. Who would have ever thought Firefox and surfing would go hand-in-hand.
Surfboard in the Sand Wallpaper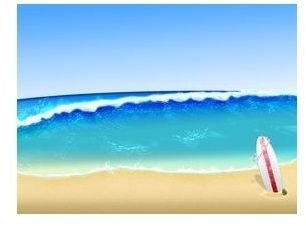 Next we have an illustrated wallpaper. In this wallpaper you'll see the ocean, sand and the surfboard sticking out of the sand. It is really cool looking and someone did a great job on creating this background. If you are looking for something simple that is not busy, then this would probably be the one for you. Desktop icons would also be easy to see on this particular background.
Beautiful Wave Wallpaper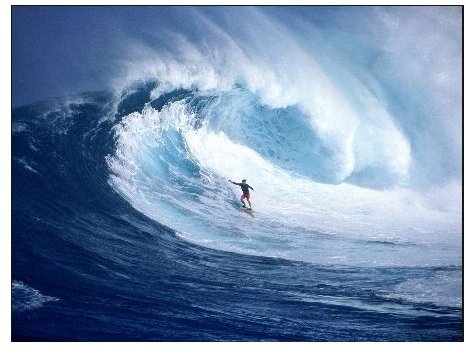 The next wallpaper in this list has a beautiful wave. It looks like a gigantic wave and there is a surfer riding it. This is a very simple wallpaper, but at the same time, a beautiful wallpaper. However, seeing your desktop icons in certain areas may be difficult. If you are using Windows 7, you won't have any problems because your icons will automatically adjust to the different areas.
Huge Wave Wallpaper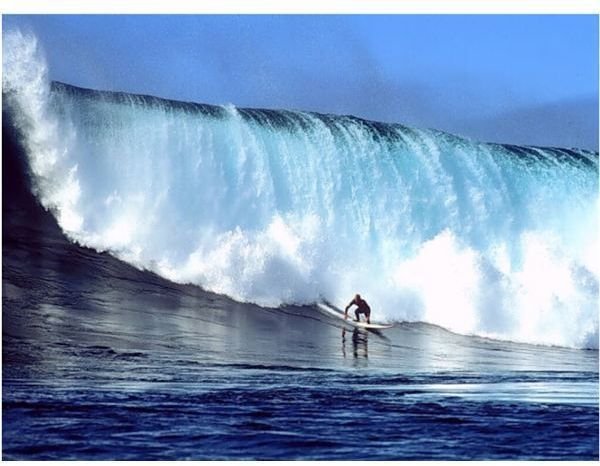 This next image is a beautiful wallpaper with a crashing wave. The surfer is in front of the wave in this wallpaper, and he is still riding his board. The water in this background is absolutely lovely.
Surfer Under Water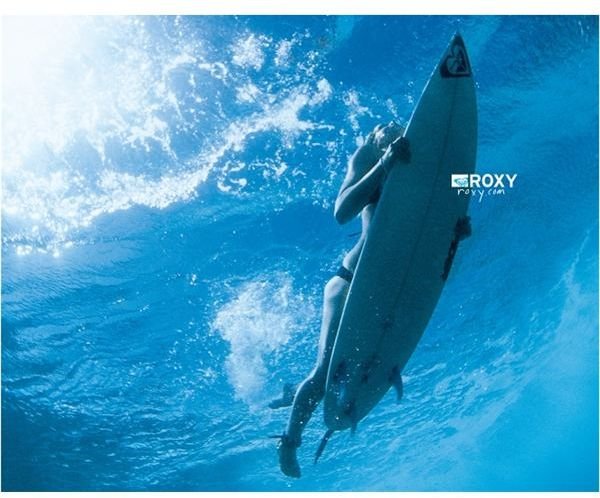 The last wallpaper in this list is that of a girl surfing. It appears she has gone under the water, fixing to come up and find a wave. This image is beautiful and would allow desktop icons to be easily seen.
Resources
1. Kilian Garland Wallpaper - https://i653.photobucket.com/albums/uu257/luke2517/kilian-garaland-volcom-wallpaper-10.jpg
2. Beautiful Woman Surfing - https://www.pulsardesktop.eu/data/media/9/HM_Summer_Of_Surf_-_Ladies_5_1280X1024_Fashion_Wallpaper.jpg
3. Vector Wallpaper - https://www.freewallpapers.me/images/wmwallpapers/Surf-Vector-1.jpeg
4. Abstract Wallpaper - https://www.sportsdesktopwallpaper.net/backgrounds/surfing/surfer-on-abstract-waves-in-the-summer.jpg
5. Quicksilver Wallpaper - https://good-wallpapers.com/pictures/3798/Quiksilver-surf.jpg
6. Firefox Surfboards Wallpaper - https://www.flash-screen.com/free-wallpaper/uploads/201005/imgs/1274859716_1024x768_surf-gear.jpg
7. Surfboard in the Sand Wallpaper - https://www.newnaturewallpaper.com/summer-wallpapers/surf_2.html
8. Beautiful Wave Wallpaper - https://wallpapers-for-you.info/1303712373-Surfing-4-L8GSKZLLXR-1600x1200.jpg.htm
9. Huge Wave Wallpaper - https://www.wallpaper1080hd.com/Picture/allimg/c101203/129133V11XH0-bZ8.jpg
10. Surfer Under Water - https://www.desktopwallpaperfactory.com/wp-content/uploads/2011/05/DesktopWallpaperFactory_Surfing_13.jpeg
All screenshots were taken by the author and are the property of their respective sites.