How to Create a Dual Boot Windows Home Server Computer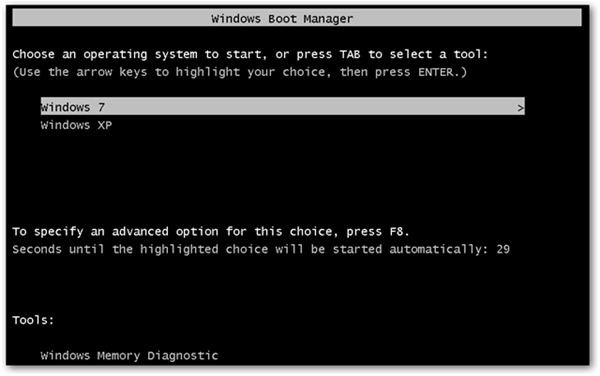 Creating a dual boot system using Microsoft Windows Home Server and a desktop operating systems such as Windows 7 allows you to make dual use of your computer system. Leave the house and boot into Home Server and securely serve all of the home data you want access to while away. When you don't want the computer that connected, or want to use it for other purposes, boot into Windows 7 and use it like a desktop PC with huge storage capacity.
Read on to find out how to create this dual boot system.
Minimum System Requirements
Windows Home Server requires a much more robust system than does Windows 7. Whereas Windows 7 only demands a single hard drive with a minimum of between 100 and 150 GB, Home Server demands two 70 GB drives, at a minimum, and it really likes at least two drives of at least 300 GB apiece. Both hard drives, ideally, should be the same size and identical model numbers. They both 'say' that they work with a minimum of 512 MB of memory, but both really don't like it if you give them less than a gigabyte. All drives in the system must be formatted with the New Technology File System (NTFS) This is done for a variety of reasons.
The Home Server Dual Boot Controversy
Microsoft Home Server takes control of all of the drives in a system. There are a number of people that believe that creating a dual boot Windows Home Server machine is made almost impossible considering the depth of control it exercises over the drives. Everyone agrees that WHS should be installed to a different partition or hard drive than the desktop operating system and that the desktop should be installed first. There's another Bright Hub article that discusses these problems.
Gather Drivers for Particular System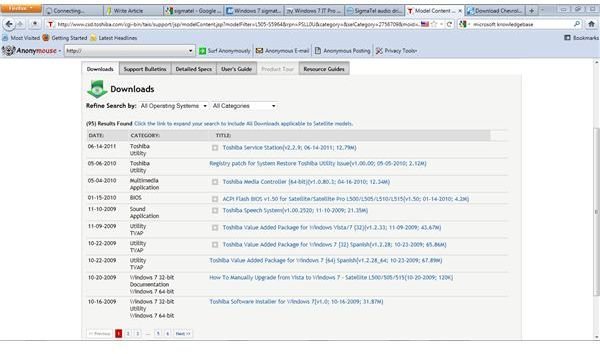 Some of the drivers that you're going to need to make the computer work properly will be the same for some components, such as the drive controllers and memory system. But components such as graphics system, sound devices, network components, and media card readers, may be different from operating system to operating system. The best place to start for drivers is the computer vendor (Dell, Compaq, Toshiba, etc).
The figure attached is an example of the driver download selection page for the Toshiba Satellite laptop. Windows Home Server has a server architecture, optimizing the transfer of data through the system and network connectivity, so no extra drivers should be needed.
Install the Desktop OS First
The desktop operating system, Windows 7, needs to be the first operating system installed so that when Microsoft Home Server is installed, it recognizes that another OS is installed and makes provisions for it during its setup. Ideally, you would partition a separate, much smaller space for the desktop operating system or install it on a completely different physical drive than what you install Home Server on. Once the Windows installation completes, install all of the updated drivers that your system requires. This may include sound and graphics drivers, as well as SD Media card readers.
Install Windows Home Server
Insert the install disc for Home Server and allow the system to boot from the disc and run the install utility. Install the operating system as normal, allowing the install utility to walk you through the process, rebooting where required. Home Server should be installed to at least a different partition, if not another physical hard drive than the desktop operating system for optimal performance of both operating systems.
Finish Up the Installation
Once both operating systems are completely installed and working, there are two basic steps that need to be taken. First, the Homer Server connector software needs to be installed on the Home Server and on all of the systems that will be connected to the server, except the operating system on the dual boot desktop on the same machine as the server. Installing the connector client on the desktop portion of the dual boot can cause major problems. Once the connector software is installed and running on all of the computers, run the Home Server backup utility to get a basic snapshot of the network and the computers attached to it.
Alternative Option: Boot Managers
There are a variety of third party boot managers, both free and otherwise that can assist you in creating a fully functional, problem-free dual boot system using Windows Home Server and any other operating system available, including the many varieties of Unix/Linux.Boot managers that allow the use of more than two operating systems with the same computer. This is known as multi-boot.
References
The author has over ten years of experience in the IT field.
Dual boot image supplied by author.
Windows 7 image also courtesy of wiki commons under the GNU license system.