Working with Windows 7 Printer Drivers - How to Fix Common Problems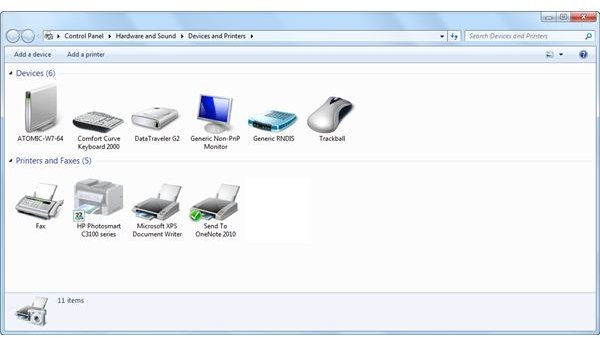 On paper it's simple – you purchase a Windows 7 computer and printer, connect them up via the USB cable (or Bluetooth or Wi-Fi) and everything should work "out of the box". With an Internet connection you should certainly have no driver issues as anything that isn't available within Windows can be quickly downloaded to your PC or laptop via Windows Update.
For most people it probably is that simple, but for those of us connecting their Windows 7 computers to brand new printers, or even printers that are so old that drivers are no longer readily available within Windows, the story is a little different.
Here, a world of pain exists in which attempts to even connect the printer to the computer can lead to problems. If these initial issues can be overcome (trying different cables or ports and following the instructions for connecting and powering up the printer in the right order are all useful tips) and you're still experiencing problems with your printer drivers in Windows 7, there are various steps you can take to resolve the fault.
Printers, Drivers and Windows 7
The use of drivers is made necessary by the differences between a computer and a printer, and the way in which data is sent from the computer to the printer in order for a page to be printed as it appears on your monitor.
Whether you are using a brand new printer or an older device, there should be some way of running the device using the existing printer drivers on your computer or by installing them from the driver disc that typically shipped with your printer.
In most cases, if your printer drivers aren't found in Windows 7 already they can be downloaded from the web either via Windows Update or by visiting one of the many online repositories for drivers. This might mean a third party website or the manufacturer's support area, although note that in the case of the later some older drivers may be no longer available.
Installing a Driver, Finding Replacement Drivers
The task of installing a driver should be pretty simple. With your printer's USB cable connected to your PC, all you should need to do is power on the printer for it to be detected and to prompt Windows 7 to automatically install the correct drivers.
If you find that the operating system isn't finding the drivers, you can instruct it to use Windows Update, or insert a driver disc for this to be used instead.
Nine times out of ten the process is soon completed, but some situations can arise in which the supplied drivers are not suitable. There are different ways around this; for instance, you might check to see if there is a different driver that can be used, which is sometimes the case for HP printers.
Installation Permission Issues and Printer Drivers
The most common issues with printer drivers in Windows 7, however, are that they either won't install or they mysteriously vanish, leaving you with the task of having to reinstall your printer each time you boot up your PC.
This particular issue isn't as widespread as it once was, however, and is largely due to the lack of administrative privileges on your Windows 7 computer. To get around these problems, you need to install the printer and the drivers by logging into the computer as Administrator. To find out which user account is the Administrator account, go to Start > Control Panel > User Accounts and Family Safety > User Accounts.
If there is no Administrator account, you will need to boot Windows into Safe Mode in order to activate the hidden disabled account. Once you have logged in there, you can begin installing your printer once again, hopefully with better results.
Note that you may need to attempt to reinstall the driver, or search for an updated version. Updated drivers can typically be searched for and downloaded via the support pages of the hardware provider.
Reinstalling and Removing Printer Drivers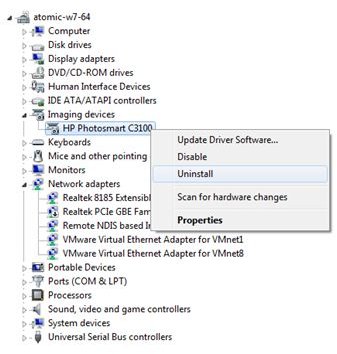 If your printer is a new model, even the initial Windows Update search when you first attempted to install the device might have failed due to an indexing issue on the Microsoft servers. As such, attempting to find an updated driver is a good idea, and this is something that can be done by following Start > right-click Computer > Properties > Device Manager.
From here, you will need to find the printer (which will either be under Printers and Faxes or Imaging Devices, depending on whether or not your printer has a built-in scanner), right-click and select Update Driver Software…, which will allow you to either browse your computer for a later version of the driver (if you have one) or check online once again.
Ultimately, the most common fix for problems installing printer drivers is to uninstall the device from the Device Manager. This can be done via Start > right-click Computer > Properties > Device Manager; from there identify the printer in the device list, right-click and select Uninstall. Once this has finished, go to Action > Scan for hardware changes to begin the process of reinstalling your printer, this time hopefully with success.
References
Author's own experience.
Screenshots provided by author.