Freeware or Open Source Registry Repair Utility Roundup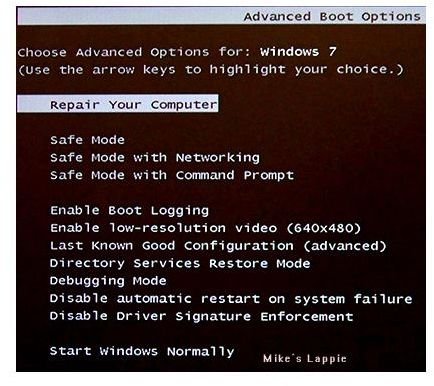 Make Simple Registry Repairs Automatically and Free
There are a variety of causes for registry errors on Windows systems. Some of these include software that doesn't install or uninstall correctly, drivers that don't install correctly, and malware that gets inadvertently installed on your machine. There are programs out there that you can pay for that will scan and fix most registry errors. However, since money is tight, many people prefer to use something that's free. The Windows operating system has a method that can help you recover from most registry errors built right into the operating system. However, sometimes even that won't work and you need something a little more powerful. Read on to find out about the recovery method built into the operating system and a few free registry repair utilities.
Windows Last Known Good Menu
Windows automatically backs up the registry when certain types of changes are made to the operating system. This is done to aid you in recovering from some system errors. If you press the F8 key during the computer boot cycle before the "Starting Windows" dialog appears, you'll be taken to the boot menu. On this menu you will see a number of options. The one we're concerned with here is the "Last Known Good Configuration." This is the system configuration that was in place the last time the computer was able to boot successfully. Once you choose this option, the computer will boot as normal and you will be able to troubleshoot what it was that caused the problem.
Free Windows Registry Repair
That's not a headline, that's the name of this free registry repair utility. This piece of software comes very highly recommended by the editors of CNet online and is available for download on CNet.com. Their editors gave this product a rating of four and a half stars, while CNet readers gave it a rating of three and a half, both on a scale of five stars. This software works on all versions of Windows dating back to Windows 98, so no matter which version of Windows you have, it'll work. All this program does is repair your registry, there are no extra frills included like with some other programs. Install it, run it, perform the scan, and allow it to make the mentioned repairs. That's it. You're done.
AML Registry Cleaner and Repair
This is another freeware registry repair utility that comes highly recommended by the editors of some of the sites it can be found. Besides repairing your registry, this utility also allows you to clean the registry and manage your system's startup process. This piece of software is also fairly straightforward and easy for everyone from the experienced user to those that don't have much computer experience. Also, AML Registry Cleaner is compatible with all versions of Windows back to Windows 2000.
TweakNow RegClean 2011
TweakNow RegClean 2011 isn't a true registry repair utility, but rather a registry cleaning utility. As I mentioned before, one of the reasons registry issues arise is because most programs don't completely uninstall, even when you use the uninstaller that came with that program. There are a number of very good uninstaller utilities out there, as well as registry cleaners, but most of them cost you money, at least if you want to use it beyond the trial. Many will also limit what can be done unless you pay for them. RegClean 2011 is completely free, however. This utility performs in-depth scans of your Windows registry and alerts you to any keys and values left behind by programs that you've uninstalled. Removing these left behind keys will help speed up your system and keep it running properly. This is because these keys have to be looked at by the system during the boot process, and if what they're referring to isn't there, it slows the boot process down, basically confusing the system for a couple of extra seconds.
Words to the Wise Before You Begin
Computer experts have a mantra they like to tell to new customers and users: Backup, backup, backup. Most experts will recommend at least incremental system backups on a weekly basis - just in case. What software you use isn't as important as being almost religious in performing backups regularly. However, whenever you are planning on making changes to your system, such as new drivers or repairing the registry, you should always back up your registry. That's why utilities such as the ones above have that functionality built into the program. After running the registry scan, backup the registry just in case something untoward happens during the repair process. It may end up saving you a bunch of trouble and a huge headache.
References
The author has over 8 years of professional experience in the computer industry as a help desk operator/supervisor and technical support representative.
https://download.cnet.com/Free-Window-Registry-Repair/3000-2086_4-10606555.html
https://majorgeeks.com/downloadget.php?id=6001&file=1&evp=2a6389d6a288cf452767493344b34e0d
Screen capture images provided by author