Understanding the Outlook Error "The Function Cannot Be Performed Because the Message Has Changed"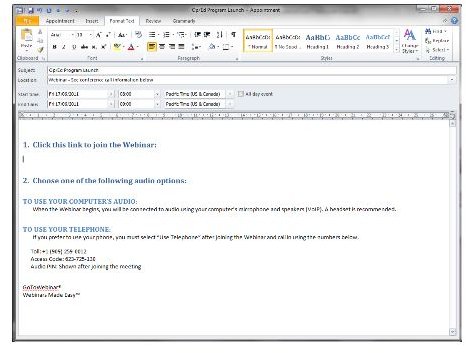 Meeting Request Quirks in Outlook
The nature of the busy office environment is that things regularly change; meetings in particular. While it might seem practical to update a calendar entry to make sure that the change to the meeting time, place, date or personnel is updated, thanks to a couple of interesting quirks in Microsoft Outlook this isn't always possible.
There are different reasons why this error occurs in Outlook, depending on which version of the email client you are using. If you are using Outlook 2007, the problem is directly related to updating meeting requests, and we'll address that issue in the next section.
Outlook 2003 users, meanwhile, will find that the Outlook error "The function cannot be performed because the message has changed" is also caused by updating meeting requests, this time by a delegate, but even when prompted to update the change to the owner's calendar, nothing happens. As such this will be dealt with separately, further down the page.
Each of these issues requires a separate fix, but both are available from Microsoft; both issues were considered serious enough to warrant patches in the form of Microsoft Office Hotfixes.
Fixing Meeting Update Issues in Outlook 2007
This Outlook error relates to meeting requests that can be updated and shared via Microsoft Exchange. You might have assigned delegate access to a colleague or be a delegate yourself on someone else's Outlook calendar, and the error message occurs when you attempt to save a change (perhaps different people are attending or you have had to change the time the meeting occurs) and someone else currently has the same item open.
An 8.3 MB download is available to resolve this problem, which can be installed after downloading from www.microsoft.com/downloads. After installation, use the Windows search tool to find the following files, right-click them and on the Properties > Details tab check the versions are as follows:
Mspst32.dll 12.0.6014.5000
Outlook.exe 12.0.6014.5000
If these versions are showing for each of the files, then the update has been successful. For the best results, however, it should be installed on the computers of all users with delegates and those of users requiring delegate access.
Note that regular checking of Microsoft Office Updates and Microsoft bulletins will enable any system administrator to stay on top of issues such as this.
Meanwhile, if You Have a Similar Issue in Outlook 2003…
In Outlook 2003 the issue is similar, but anyone that has used both versions will notice a difference in how the Outlook error message "outlook error the function cannot be performed because the message has changed" appears.
How this usually occurs is that an Outlook calendar has been setup to be accessed by delegates (typically colleagues) and a change is required to an existing appointment or meeting request that has already been accepted.
When a change in the date, time, attendees or indeed any details is made and the delegate attempts to save, the calendar appears to be updated but the delegate receives the error message. After clicking OK to close the message, and trying again to Save and close the item, a second error message ("The item could not be saved because it has been changed by another user or in another window. Do you want to make a copy in the default folder for the item?") is displayed, and clicking Yes in response does not update the message as intended.
A hotfix is available from Microsoft for this error. To apply it, visit support.microsoft.com/hotfix and select the version of Outlook you are using, complete the form and click Request hotfix. The file will then be downloaded to your PC and after closing Outlook you will be able to run the hotfix to resolve the problem.
Outlook Errors, Updates and Upgrades
As you can see, similar issues exist in both Outlook 2003 and Outlook 2007, and while the earlier issue should ideally be resolved in the later version, it would seem that only a particular element of it has been overcome.
This shouldn't discourage you from upgrading to later versions of Outlook, however. Outlook 2010 in particular is a popular release and possibly the most stable yet, with few legacy error messages.
If an upgrade to Outlook 2010 is not possible, however, you should ensure that all available, relevant hotfixes, updates and service packs have been installed for the version of Outlook that you are using. In a corporate environment, this might require testing on a standalone or virtual environment first of all, but it is certainly a step worth taking to guarantee users some trouble-free use of Microsoft Outlook.
References
Microsoft Knowledgbase Hotfixes:
Screenshots by author.