How Do I Upgrade and Update Internet Explorer?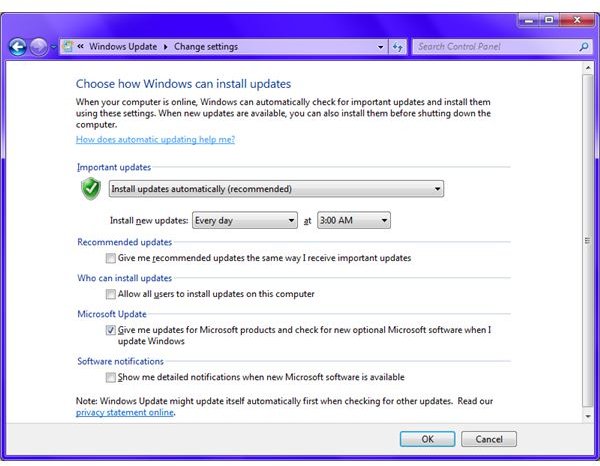 Internet Explorer Updates
As with any popular program, Internet Explorer is prone to exploits from bad guys who try and find some or the other vulnerabilities. To address these vulnerabilities, the IE team at Microsoft keeps on creating patches (known as updates) so that they can protect you from malicious people on the Internet.
In addition to the updates released to address vulnerabilities, Microsoft also develops updates to enhance your browsing experience and releases them from time to time.
Some of these updates are high priority while others may be optional. While you should make sure you have the priority updates, you can choose whether or not to use an optional update. For example, if don't see a need to use Silverlight, you need not install the Silverlight updates that take up your disk space unnecessarily.
Understanding Windows Update
You must be aware of Windows Update. The feature searches for updates to all the Microsoft products installed on your computer. It then applies the updates to the related products based on the settings you selected for the feature.
IE being a Microsoft product, the Windows Update also searches from the updates pertaining to the browser and applies these updates to the browser at regular intervals.
You can access the Windows Update from Control Panel. You can use it check for updates and/or to change the settings.
If the settings of Windows Update are set to Automatic, you need not worry about installing priority updates to Internet Explorer. The Windows Update does it automatically for you. If the settings are something else, you need to manually check for the updates from time to time.
To manually check for updates, open the Windows Update dialog and click on the link (Windows 7) or button (Windows XP) saying Check for Updates.
Tip: If doing it manually, the best time to search for updates is after the second Tuesday of each month as the Windows update site releases fresh version of MSRT tool that helps you protect your computer against malware.
Note: You can also access Windows Update from Start Menu -> All Programs -> Windows Update.
Installing Optional Updates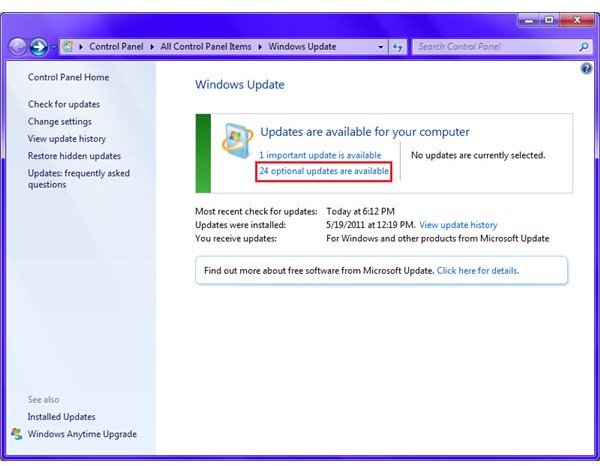 Most of the updates to Internet Explorer come as high priority updates and are automatically installed if your Windows Update settings are set to Automatic. In case you manually search using the Windows Update feature, you will be shown both priority updates and optional updates after a scan.
While I recommend that you download and install all priority updates to stay safe when browsing, you should think over the optional updates. Normally, the only optional updates related to Internet Explorer are the ones pertaining to its add-ons and extensions (example Silverlight). You need to check the box against the optional updates that you wish to install before clicking on Install Updates.
IE Upgrade
Upgrading IE actually means installing a newer version. When you update, make changes or enhance the current copy of Internet Explorer. However, when you upgrade Internet Explorer, you install a new version altogether.
You can upgrade the browser from Microsoft's Internet Explorer website and sometimes using the optional updates in the Windows Update feature. Normally, when a new version releases, it becomes available on the Microsoft website. After a few days, Microsoft also offers it through Windows Updates - as an optional update. This is in contrast to Google Chrome which upgrades on its own without you even knowing it.
To upgrade Internet Explorer, download the installation package for the latest version. Turn off the antivirus and run the installation package. You need not remove the previous version before running the installation package for upgrading IE. When you upgrade IE, the settings and configurations you currently have are automatically applied to the new version.
References
Screenshots from Internet Explorer 9 by author
Microsoft Knowledgebase, Article: How to Update Internet Explorer