The Best Printers Compatible with Windows 7 - Inkjet, Laser, and All-in-One Models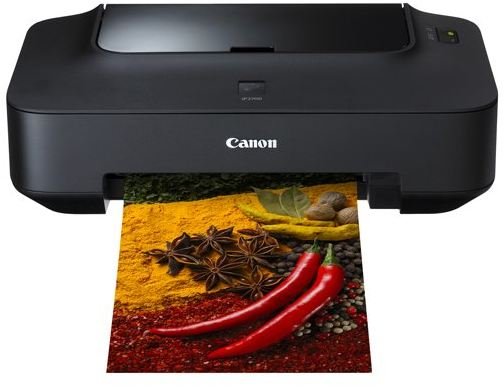 Are you in the market for a new printer? Currently, you have four categories to choose from when comparing computer printers compatible with Windows 7, and this includes color inkjet printers, all-in-one printers with scanners, black and white laser printers and color laser printers. There are still some monochrome inkjet printers on the market, but they are mainly used for specific tasks and will not be covered here. In this review round-up, we'll look at the different models and discuss their features and prices.
Inkjet Printers
Manufacturer's practically give away color inkjet printers because they make so much money back on the ink cartridges for them, so keep that in mind before thinking you'll save a bunch of money with one. With that in mind, one of the best cheap color inkjet printers on the market today is the Canon Pixma iP2702. It can print up to a 4800 x 1200 dpi resolution in color, which makes it great for printing photos. This is a basic no-frills kind of printer and doesn't support wireless or wired networking, but instead just connects via USB. This would be perfect for someone who doesn't do a lot of printing, or maybe intends to print off some photos. As of this writing, it retails for just $34 on Newegg.com and Amazon.com.
If you need more than just a base model, you might consider the HP Deskjet 6940. It retails for around $100 and supports networking, which makes it great for sharing around the office. This model also has a pretty amazing print speed at 36 pages per minute in black and white and 27 ppm in color.
All-in-One Printer/Scanner/Copiers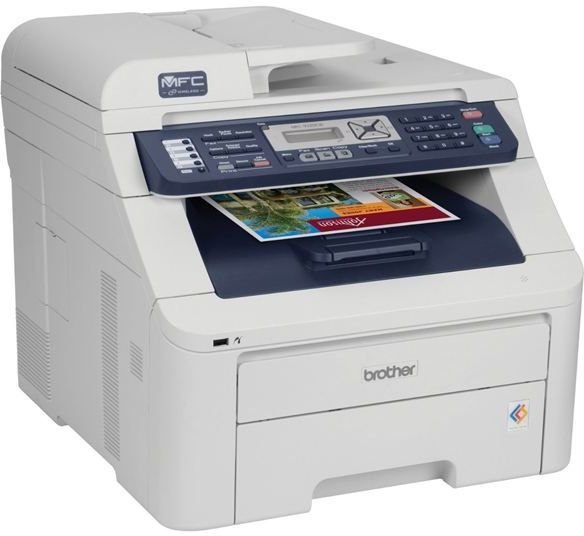 According to user ratings on sites like Amazon.com and Newegg.com, the ultimate all-in-one printer is the Brother MFC-9320CW. It's a color laser (digital LED) printer with a scanner/copier built in. It currently retails for about $430, which is more than average for some all-in-one printers, but that's because it is laser and not inkjet.
This printer has both wired and wireless connectivity options, or you can use a USB cable. It can print up to 17 pages per minute in color or black and white. Among the neat features included with this printer is the ability to scan to USB, meaning you can connect a flash drive and scan a document directly into a file that is placed on the drive. It also features 64 MB of internal memory.
For a cheaper all-in-one with some of the same features, you may consider the Canon Pixma MG5220 which currently retails for $99.00 on Newegg.com. It is an inkjet printer instead of laser, and features wireless connectivity plus has memory card inputs for just about every type on the market.
Black & White Laser Printers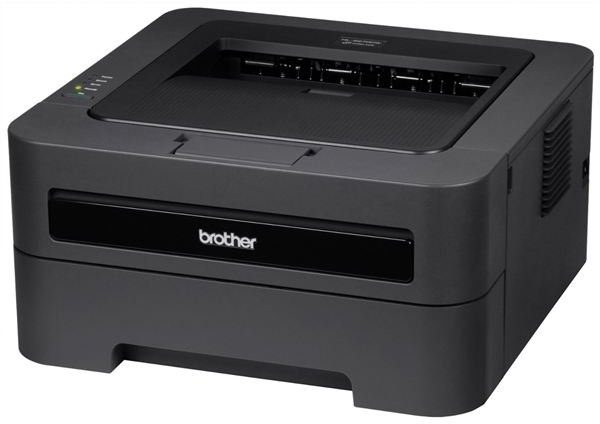 One of the best and cheapest monochrome laser printers currently on the market is the Brother HL-2270DW. It has received high marks on various review sites like CNET.com but also has a high user rating. It currently retails on Amazon.com for $119.99 where 189 user reviews have it ranked at 4.4/5 stars, which is very good.
This compact laser printer only prints in black and white at a speed of up to 27 pages per minute. It supports both wireless and wired (Ethernet) connectivity as well as USB connections, and has 32 MB of internal memory. It's compact size makes it perfect to fit under a desk or someplace out of the way. This would be great for a small home office.
If you aren't fond of the Brother brand, a possible runner-up could be the HP Laserjet Pro P1606dn with comparable features, but it runs @ $145 and takes up more desk space. The toner cartridges for it are more expensive, but can't also print more pages before needing to be replaced, so this printer would be better for higher volume printing.
Color Laser Printers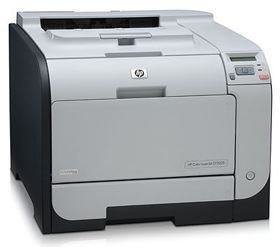 The best and most expensive type of printer is a color laser, but thankfully you can get some decent priced models that have plenty of great features to fit your needs as well as your budget. For a solid office or home color laser printer, check out the HP Color LaserJet CP2025dn. It prints up to 21 pages per minute at 600 x 600 dpi resolution, and is networkable via Ethernet or just connect it to your computer with a USB cable. This printer is square in shape where the paper comes out on top. Unfortunately, it does not have wireless support. It's currently selling on Newegg.com for $379.99.
If all you need is the ability to print photos but can't afford an expensive printer, you might consider the Samsung CLP-315/XAA personal color laser printer. It can print up to 17 ppm in black and white or just 4 ppm in color, so it's pretty slow for color documents. On the other hand, it supports up to 2400 x 600 dpi. This printer only connects via USB, so it's perfect for a home office or even a student. For just $189.99, the price is pretty tough to beat so long as you don't need a high volume printer.
Inkjet vs. Laser
Before you make a final purchase decision, you should consider how much printing you intend to do with your new printer. Many people make the mistake of thinking they will save money buying a cheaper inkjet printer instead of a color laser, but over time they wind up spending so much on color ink cartridges that they could have just gotten a color laser printer. If you plan to print a lot, you're better off buying a laser printer unless you have specific needs that require an inkjet or all-in-one model.
References