How to Change Taskbar - Transparent to Opaque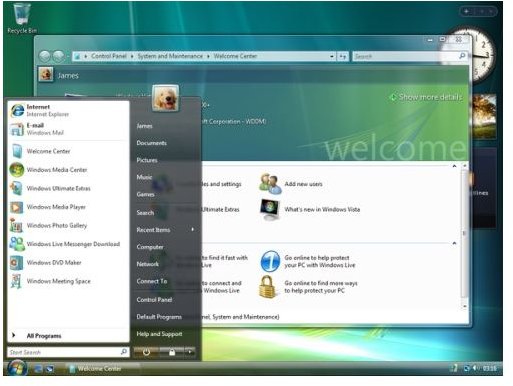 What is the Windows Taskbar?
The taskbar has been around at the bottom of your screen in Windows since the beginning. This is where the open windows you're running show up as a nice little button you can click to flip from one to another. It has proven its usefulness time and again with each new Windows revision.
As with every invention, there's always room for improvement. Over the years, we've been able to tweek the taskbar, change it's size and location, add shortcuts and search fields and my personal favorite to "lock the taskbar", which I can never say out loud without breaking into a musical parody of Rock the Casbah by The Clash.
Why Is My Taskbar Transparent?
Perhaps one the biggest changes in taskbar history is the introduction of Windows Aero. This new technology helps Windows give the user a more translucent feel to the user.
If you notice in the

, you can see through my Windows 7 taskbar among my many browser icons, that the "Notepad" window can be seen to go down past the taskbar. This is Windows Aero at work, making my taskbar transparent.
The use of Windows Aero puts an added burden on your hardware resources, as detailed at Wikipedia. Fortunately for those who are running lower end hardware, you don't have to use it if you don't want to.
Image Credit: https://www.vista-styles.net/index.php/Windows-Bliends/Windows-Aero.html
Personalize the Windows 7 Taskbar
Windows 7 is smart enough to know when you have the hardware to support using Windows Aero. If you don't have the hardware, it won't present it as a possibility.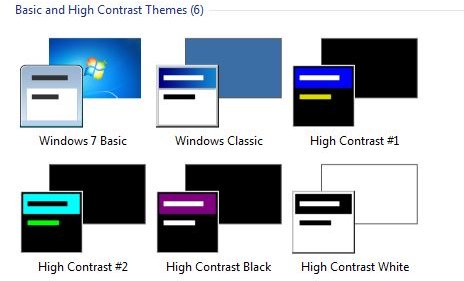 If course, if you have the hardware, but don't want a translucent taskbar, you don't have to go out and buy a worse video card. You can tell Windows 7 to stop.
To change your taskbar from transparent to opaque, do the following:
Right-click on the desktop. (Make sure you're not clicking an icon.)
Select "Personalize". This will bring up a number of options to select.
Choose a "basic" theme.
The various themes that are available are sorted into two groups: Basic Themes and Aero Themes. You may also create your own them, or even go online to get more themes.
Windows Vista Taskbar Customization
Windows Vista, being the precursor to Windows 7, has some of the same functionality. Aero made its world debut with Windows Vista Beta in 2005. The first fully implemented release was Vista build 5270 later that year in December.
To disable Windows Aero in Windows Vista, do the following:
Right-click on the desktop. (In case you didn't read the Windows 7 section, make sure you're not clicking an icon!)
Select "Personalize".
Click "Window Color and Appearance".
Click "Open classic appearance properties for more color options".
Select the "Windows Vista Basic" color scheme.
References
All information in this article is from the Author's own experience.
For more information on Windows Aero, click here.