How to Setup Email Archiving in Outlook Web Access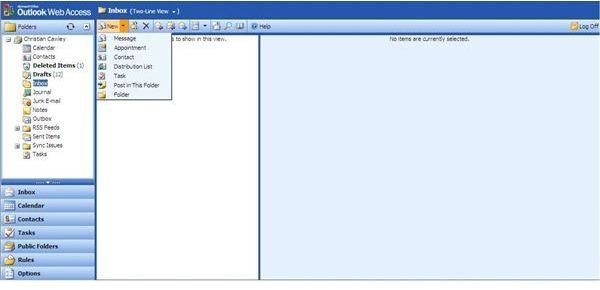 Outlook Web Access: Email in Your Browser!
The popular email solution Outlook has its own web-based alternative which is available in a number of organizations. Outlook Web Access provides users with a barely-different version that runs in the web browser and allows access to emails, calendar information and contacts from anywhere in the world.
Clearly this is pretty useful, and prevents users from having to worry about typing on a small mobile screen or even losing their BlackBerrys or whatever smartphone they are using.
Almost all tasks that can be performed in the desktop version of Outlook can be replicated in the web-based OWA, so let's take a look at how to setup email archiving in Outlook Web Access.
Screenshot by author
Logging in to Outlook Web Access
Clearly in order to arrange the archiving of messages in Outlook Web Access, you will require both an OWA account and access to a web browser.
Depending on which version of OWA you are using there might be little choice; older versions of the tool only run in Internet Explorer, so if this isn't the default browser on your computer, you will need to open IE manually.
Next, open the web address for your Outlook Web Access account, and sign in. Note that you will receive emails on any devices that you are currently logged into.
You should see all of the usual menus and toolbars in OWA, just as you would in Outlook, so go to File > Archive to take a look at the available folders that are available for archiving.
How to Archive Emails on Outlook Web Access
If you only want to archive specific email messages, you can create a new folder and move these messages into that folder. Then when you open the Archive tool you will be able to select that particular folder. You might also select just one or two messages by holding SHIFT and left-clicking the ones to keep, before pressing the Mark/Archive button.
Alternatively, you can select the Inbox as the folder to archive, selecting the date as per your archiving requirements. In order to save the archived data to your PC or laptop, use the Browse… button to select the save location, and then click OK to save the selected email folder archive to your computer.
Note that large archives will take time to download. If you have any caps on Internet use then it might be best to restrict your archive to the exact messages that you wish to keep.
Viewing an Email Archive
In order to view the messages that you have saved in your email archive, you will need to copy them to a drive that can be accessed by your desktop Outlook application.
From here, open Outlook and then go to File > Open and select Open Outlook Data File. This will allow you to browse for your archive, which will have been saved in .PST format.
Once you have found the archive, select it and click on OK to access the messages that are stored in it. You will then be able to access the emails in Outlook as you would the standard, non-archived messages.
References
Author's own experience.