Ten Great Windows 7 Tools Built Into the Operating System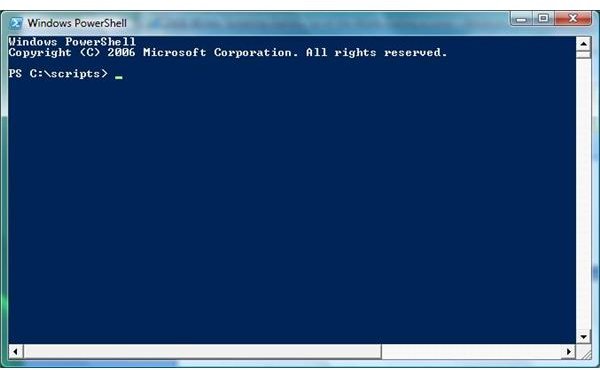 1. PowerShell
In previous versions of Windows we have seen and used Command Prompt – a tool for
executing commands and automating tasks. Now in Windows 7 a better and more advanced tool is introduced that makes it easier for both administrators and home users to automate tasks, manage files, or run various other system and non-system commands.
In Windows XP, we can download PowerShell but it comes preinstalled with Windows 7. Although PowerShell or Command Prompt is not easier to use than Windows GUI, it offers some powerful options unknown to most casual users.
2. Snipping Tool
We all have used the Prt Scr (Print Screen) butto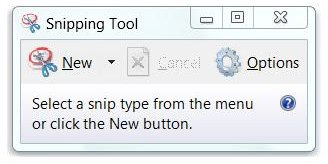 n on the keyboard to capture a screenshot. It is a good feature of Windows but sometimes we need to capture a specific section of the screen and in that case we need a screen capture software. Fortunately, Windows 7 users can use the built-in screen capture software called Snipping Tool. It captures anything on the Windows desktop, section of a picture, webpage, whole window and even allows you to snip a rectangular section of the screen or draw a freehand image with the mouse. The Snipping Tool saves and emails the image with the single click of buttons in the Snipping Tool window. You can learn how to use Windows 7 snipping tool in this article.
3. Windows Easy Transfer
When you are switching to a new com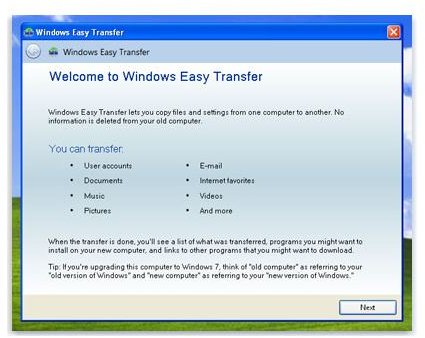 puter, the Windows 7 built in Easy Transfer feature lets you take your pictures, audio/video, documents and settings to the new computer with you. The tool lets you choose which files to copy to the new computer and once it is finished transferring, it will give you a report of things that have been copied and which could not be copied.
4. Biometric Device Management
The Biometric authentication feature has never come preinstall

ed in previous versions of Windows. Windows 7 includes this feature, which allows users to log on to Windows using their fingerprints. On advanced level the Windows Biometric Framework allows you to configure biometric fingerprint devices, manage biometric-enabled devices, and integrate third-party fingerprint management applications. The Windows Biometric devices app can be launched by double-clicking the Biometric Device icon in Control Panel.
5. Action Center
Action Center in Windows 7 is a centralized place to view war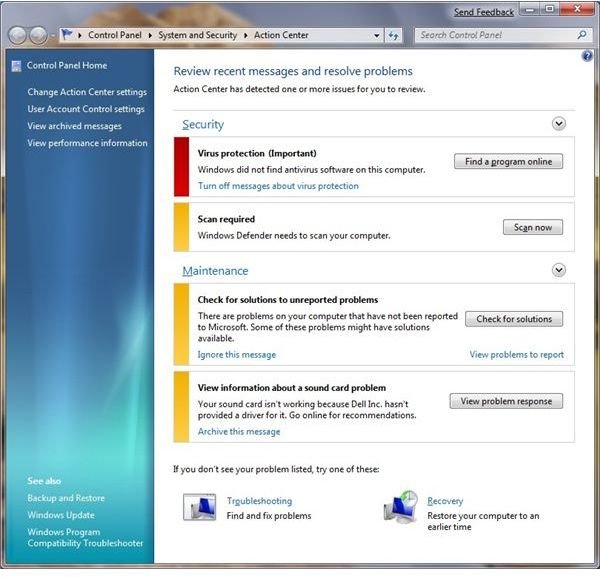 ning alerts and take appropriate actions to keep Windows running smoothly. Furthermore, in Action Center we can deal with various things like User Access Control (UAC), alert notification, security issues, backup, recovery, troubleshooting and even get solutions to the problems by Windows. The Action Center is visible as an icon in the System Tray to alert you whenever there is an issue or Windows need your attention.
6. Credential Manager
Credential Manager in Windows 7 is like the password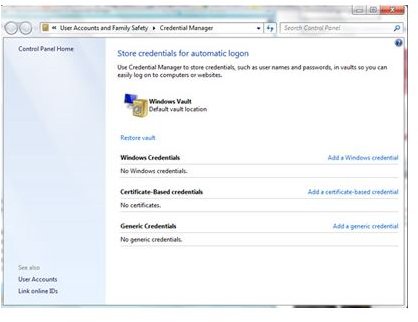 management feature in Windows Vista but this one is more advanced and allows you to do more things than you could do before. Windows Credential allows you to store user names and passwords that you use to log on to other computers or websites, for web accounts or email accounts. From Credential Manager you can even backup, restore and change the saved username and password that you use to access a specific network address. Windows Credential is a great Windows 7 tool and is found in Windows Control Panel as one of the icons in the list.
7. ClearType Text Tuner
This nice tool lets you tweak the text to work best with yo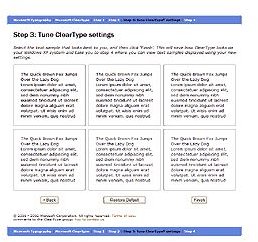 ur monitor. You can smooth fonts on the screen and adjust color shading with this tool. By doing these changes you get improved readability on color LCD screens and things appear sharper than before. Clear Type Text Tuner is found in the Windows 7 Control Panel under Appearance and Personalization.
There is also a color calibration tool that is accessible from the Control Panel. It lets you adjust the screen contrast, brightness, and gamma to optimize and meet your visual needs.
8. System Repair Disc Tool
Everyone faces problems with their operating sy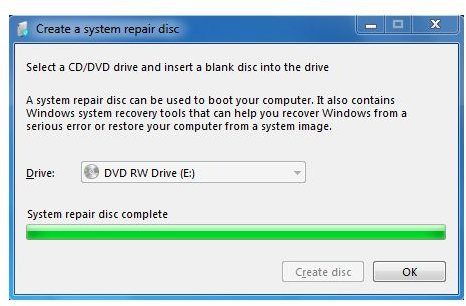 stems. Problems related to system errors, user profile errors or any other error, and when the problem becomes unmanageable, one of the appropriate actions we can take to fix the problem is to restore Windows to a previous working state. Previous version of Windows included a system restore disc utility but it was excluded in the final version. The good news for Windows 7 users is that this tool has been restored and can be accessed by typing System Repair in the Start menu search box.
Windows 7 System Repair tool creates a system repair disc that we can use when we need to restore Windows to a previous working state. When the disc has been create and inserted in the CD/DVD drive, it lets us repair, restore the system, use Windows memory diagnostic utility, and use Command Prompt to execute system repair, administrative or any other commands.
9. Backup Utility
Who doesn't hate losing data? And when it is lost, not being able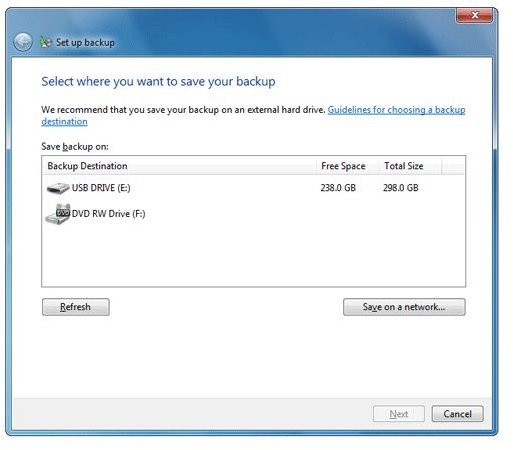 to get it back because you didn't create a backup is very annoying. So Windows 7 offers a backup tool that you can use to take regular backups of your important data. The Windows 7 backup tool was also available in previous versions but this one is vastly improved, advanced and more flexible.
With Windows 7 backup tool you can backup your files and folders on internal or external hard drives. It is designed to make protecting your system and data simpler and easier.
10. Problem Steps Recorder
This is one of the best Windows 7 tools and it is really a godsend for computer users, especia

lly beginners. People often get problems using computers, software or perform a specific task on Windows and without help they can not do what they want to do. This is where Problems Steps Recorder (PSR) comes in. Of course remote assistance is a good option but we can not always connect to the person having problems or due to another problem, remote assistance isn't very helpful. Problems Steps Recorder makes helping the other computer user easier by allowing you to record your actions (mouse clicks, keystrokes etc) on screen and save them in an MHTML file, which can be viewed in Internet Explorer. PSR is accessed by entering psr.exe in Windows 7 start menu search box.
References
Source: Author's own expereince with Windows 7
Images: All images from windows.microsoft.com