How to Export Entourage Emails to Outlook with Ease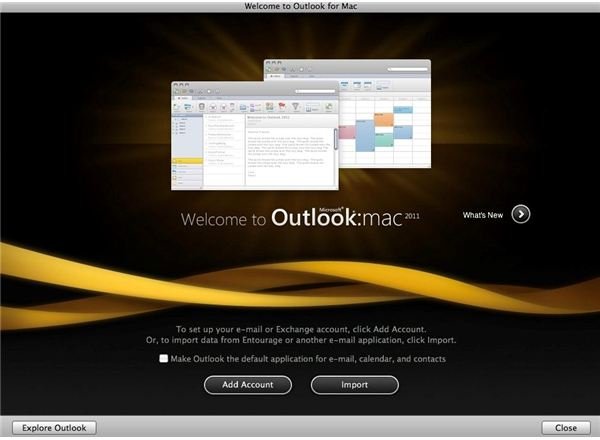 Forget Entourage, Here's Outlook!
Users of Microsoft Office: Mac have had a tough deal over the years with the ever changing roster of applications in the Microsoft Office suite. Originally released back in 1989 with Outlook Express providing email support, Microsoft then introduced Mac Office 2001 users to a communication suite called Entourage which pretty much did everything that Outlook did.
In the latest version of Microsoft Office: Mac, however, Microsoft has added Outlook, resulting in much confusion, not least in how to transfer emails from one email program into another.
Luckily, exporting Entourage emails to Outlook on a Mac is pretty straightforward, as we shall see …
Concerned About a New Email App? Don't Be!
Anyone who has concerns or worries about migrating emails to a new system should know that easy email migration from Entourage to Outlook has been catered for in Microsoft Office: Mac 2011 and Outlook 2011.
There would be no benefit to Microsoft by finally introducing a Mac version of Outlook without ensuring that users are able to view emails sent and received in their older Microsoft email application.
Using Outlook 2011, meanwhile, is as easy as Entourage, and in just a few weeks' time you might be hard pressed to find any real differences between the two applications.
Export Entourage Emails to Outlook with Ease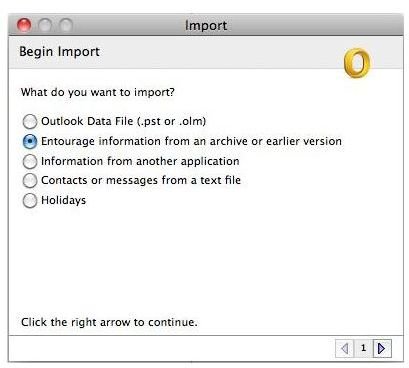 When you launch Outlook 2011 for the first time, you will see two options, Add Account and Import. If you want to add an existing email account such as a Microsoft Exchange account, select Import.
You will soon see the Import wizard asking you which data format you wish to import so select Entourage information from an archive or earlier version and then click the right arrow to proceed.
Next, choose the appropriate version of Entourage for your data. You might have previously used Entourage archive (.rge), Entourage 2008 or Entourage 2004, so select as appropriate and click the right arrow to move the next screen.
You are then given the chance to decide which items you wish to import. Here you will have a choice of email messages, contacts, calendar events, tasks, rules, signatures, different email accounts that you have setup in Entourage, preferences and even custom views and clippings. By default these are all selected, so unless you wish to drop some information (for instance you might wish to setup new rules, in which case you would deselect this option) click the right arrow to move on.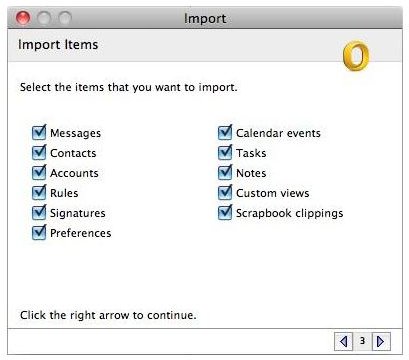 The Outlook import tool will then search for your chosen data type and find an identity. If the wrong account ID is found, use the Browse… button to search your Mac for the correct one, and then continue to the next screen, confirming that you want Outlook to download information from your Exchange server.
Finally, you should see notification from Outlook that it needs to access your Keychain, so select Always Allow to permit this action.
By now, your account will be setup in Outlook, and Exchange email users will find that their data is being downloaded. POP email users will find that their emails are already present, while IMAP users will need to wait a short time while their accounts are synced!
References
Author's own experience.
Screenshots by Author.