How to Import Mail to Ms Outlook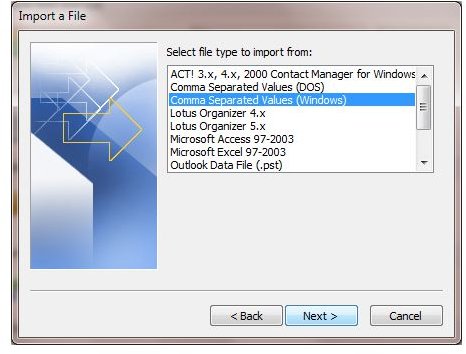 Advantages of Importing Emails
There are various reasons why you might want to import mail into Microsoft Outlook. For instance, if you are using Microsoft Outlook for the first time and want to view emails from another account, importing them would make this possible.
Similarly, if you have acquired a new computer, importing your old emails (after exporting them on the old computer) will enable you to access them on your new machine.
Imported mail messages don't just have to be from an archive, they can also be from an active email account that might have been used on a different computer. This can be seamless, offering a great sense of business continuity, and is easily done thanks to the tools built into Outlook.
How Have You Exported Your Emails?
The method used for importing your emails really depends on how you previously exported them. There are various guides here on Bright Hub that can help with exporting emails, but you should have your data in one of the following formats:
Comma Separated Values (DOS or Windows)
Tab Separated Values (DOS or Windows)
Microsoft Access 1997-2003 (.MDB format)
Microsoft Excel 1997-2003 (.XLS format)
PST
Each of these export formats can be imported into Microsoft Outlook 2007 and 2010 from earlier versions of Outlook and even other email clients that are capable of exporting in these formats.
You will need to check the help guide for the email client you are using if it isn't one of the typical ones – our guides for exporting from Thunderbird, Windows Live Mail and Outlook should help you out if you use any of these.
Import Mail to MS Outlook
In order to import your email export file into Outlook, you must first have it saved to your computer. Second, you should have a copy of Outlook installed on your computer.
Go to File > Options > Advanced > Export to start the Import and Export Wizard, selecting Import from another program or file and clicking Next to begin.
In the Import a File screen, select the correct file type that matches your export file and select Next; in the next screen, Browse for the file on your computer, paying attention to the options:
Replace duplicates with items imported
Allow duplicates to be created
Do not import duplicate items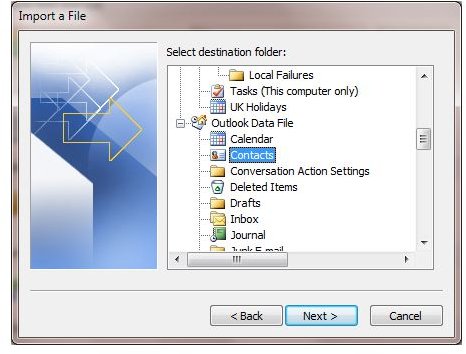 These options are for managing the import of data that might include the same emails or a similar selection of them. If your email data is complete new then select the default option, Allow duplicates to be created.
Continue by clicking Next and then select the folder in your export that you wish to import the data from. Use the Include subfolders checkbox to display everything within the displayed folder and then decide on whether you want to Import items into the current folder or Import items into the same folder (as the one selected in your exported data). With your decision made, click Finish and the data will be imported.
Screenshots by author
References
Author's own experience.