Working With Microsoft Outlook Email Themes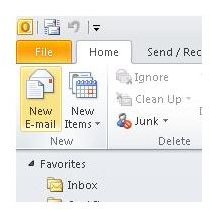 About Outlook Themes
Microsoft Outlook email themes give Outlook users the chance to personalize their Outlook experience. In this tutorial, you will learn how to set style themes from the "Options" menu while you create an email message.
You will also learn now to set global editor themes for Outlook via the "Outlook Options" window.
This tutorial uses Microsoft Outlook 2010. If you do not have this available on your computer, you can install it now, use a computer that has the software installed or follow along with an older version of Microsoft Outlook. Keep in mind that not all features and menu items will match this tutorial if a different version of Outlook is used.
Changing the Outlook Theme for One Message.
To change a theme in Microsoft Outlook, open the program and then click the "New E-mail" icon.
In the new message window, click the "Options" tab on the main menu and then click the "Themes" option on the ribbon.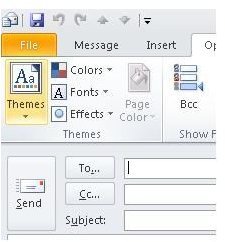 You can now select from a variety of built-in themes that will change the appearance of your email message.
For this Outlook tutorial, we will choose the "Waveform" theme.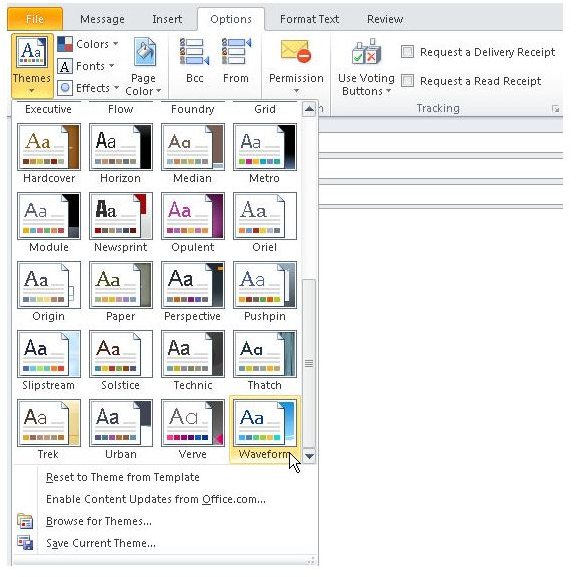 When you do this, other options from the "Theme" cluster on the ribbon will automatically change. These include:
Color:

**Font:

**

**Effects

**

**Page Color

**
Be selecting a theme, users can conveniently create a unified appearance for every component of the email.
Changing the Outlook Theme Globally
To make global changes to the Outlook 2010 editor, click the "File" tab and then click the "Help" option.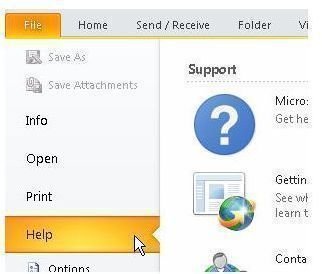 Now, click "Options" under "Tools for Working With Office."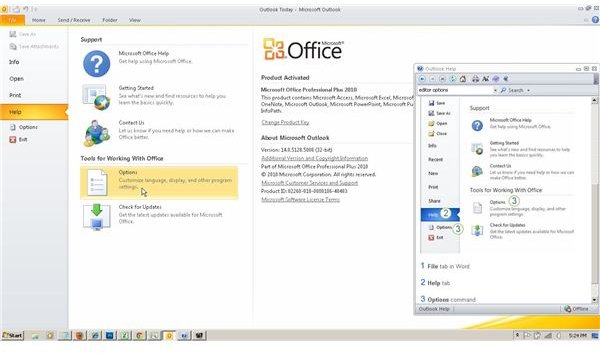 In the "Outlook Options" window, click the "Stationery and Fonts" button under the "Compose messages" section.
When the "Signatures and Stationery" window appears, click the "Theme" button at the top.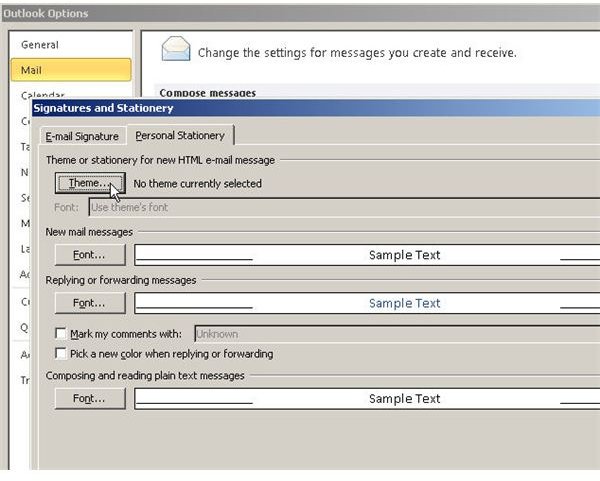 Select a theme from the "Theme or Stationery" window. For this tutorial we chose "Quadrant," but you can choose a different one if desired. Use the preview pane to help choose the one you like. After making the selection, click the "OK" button.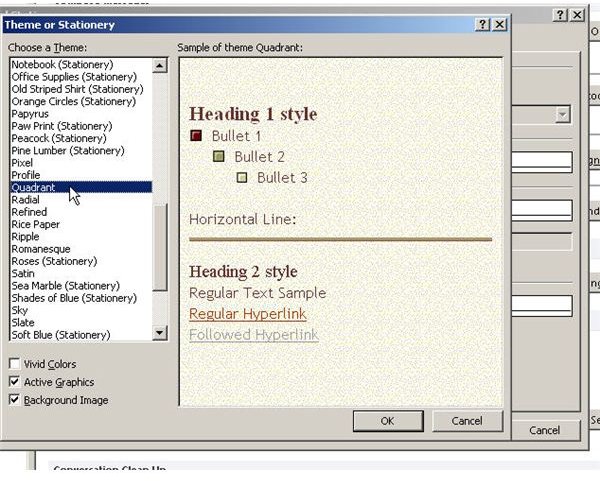 Click the "OK" button on the other windows until you return to the main Outlook window.
Now, click the "New E-mail" button to create a new message. The screen elements should match the theme that you selected in "Outlook Options."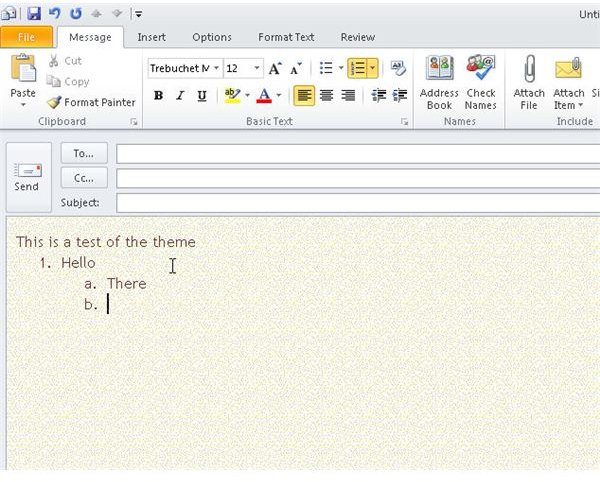 Conclusion
Microsoft Outlook email themes give users the opportunity to make their messages look and feel unique and consistent. Style themes can be chosen from within the email from the "options" menu. Editor themes can be set from the global "Outlook Options" menu.
In this Microsoft Outlook tutorial, you learned how to change these themes in a convenient step-by-step format.
References
Microsoft. "Changing your theme", https://blogs.office.com/b/microsoft-outlook/archive/2008/04/22/changing-your-theme.aspx
Author's own experience. Screenshots provided by writer