Finding the Cheapest Unmetered Windows Virtual Private Server Hosting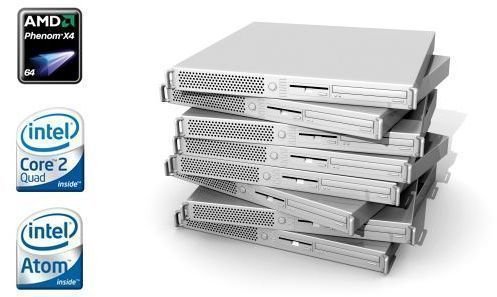 Should I Choose a Virtual Private Server (VPS)?
If you own or run a website then you probably have a hosting package set up. This might be a low-cost shared Linux PHP or Windows ASP host, or you might be looking for something a little bigger to move your website into.
The most common solution for websites that are expanding in this way is a virtual private server, or VPS. This form of hosting offers far greater system resources, allowing your website to break past the previous restrictions of shared virtual hosting on a low-cost solution, although a VPS can be challenging to setup, which is why you might find it useful to opt for a managed solution.
However if you have the necessary expertise at your disposal, a Windows VPS is a great solution; so now that decision is made, it's time to look for the cheapest unmetered Windows virtual private server hosting!
Image credit: https://www.w2servers.com/hosting-deals.html
Is NQHost the Cheapest Unmetered Windows Virtual Private Server Hosting?
Offering a choice between Windows Server 2003 and Windows Server 2008, NQHost offers a range of server configuration options with a choice of RAM between 512 MB and 4096 MB and storage between 30 GB and 150 GB. NQHost is a German company and their data center is located somewhere in that country.
Their packages range from $20 a month to $90 (this is a month-by-month arrangement), and the servers are equipped with "cutting edge" hardware. Most importantly, their unmetered bandwidth is described as "truly unmetered", indicating that there are no hidden clauses or conditions.
TurboVPS
Things are a little different at TurboVPS; whereas NQHost offers unmetered Windows virtual private server hosting on all of its packages, TurboVPS require you to use their USA-based servers before this feature is available. As they offer data centers in the US and Europe, you will need to choose carefully depending upon your server requirements.
Servers based in the USA are unmetered, and those overseas are not. Hosting plans for unmetered access range from $20-$85 per month, with a choice of disk space from 10 GB to 80 GB and memory between 512 MB and 4096 MB. Windows Server 2003 32-bit and Windows Server 2008 32-bit and 64-bit operating systems are available.
W2 Servers
Finally, W2 Servers offer a very interesting package which is their so-called Ultimate Windows VPS, equipped with 2x AMD Phenom 2.8 GHZ CPUs, 1 GB dedicated RAM, 200 GB of storage and running Windows Server 2008 Enterprise.
With no application restrictions and the required unmetered bandwidth, the W2 Server package is extremely powerful and is available just $30 per month. This hosting package is also suitable for online gaming and features almost instant setup and and full RDP!
If a powerful unmetered VPS is what you're looking for, W2 Servers' Ultimate Windows VPS looks like a great choice!
References