Learn How To Backup Emails: Outlook Web Access (OWA)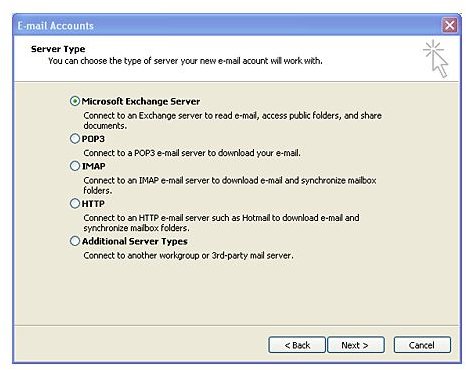 Backing Up OWA Emails
Who doesn't hate losing important emails emails? It is very annoying when we lose any of our emails, contacts, especially when we urgently need it. Microsoft Outlook users can easily backup data like emails, address book, etc to a .pst file but unfortunately the Microsoft Outlook Web App (originally called Web Access) users can not perform backup of their data themselves. This is a job of a network or Microsoft Exchange Server administrator who has overall responsibility for implementation, configuration and maintenance of the company's network systems.
So what you can do to backup emails in Outlook Web Access (OWA)? Well, first you can rely on the company's network/Exchange Server administrator, who usually performs email backup jobs on a daily or weekly basis. But if you really want to do this job yourself, for whatever reason it might be, you will need to set up your OWA email account in Microsoft Outlook first. Creating an email account in Microsoft Outlook is simple. For help on creating a new email account in Microsoft Outlook 2007, you can read the article Creating Email Accounts in Outlook 2007 or New E-mail Account Configuration in Microsoft Outlook. Outlook 2010 users read the article Setting Up and Configuring Outlook 2010 on how to create an email account in Outlook 2010 version.
Note:
You will need to choose Microsoft Exchange Server as the type of em

ail service you wish to setup, from the Email Accounts dialog box.

The default setting when creating an Exchange Server email account on Outlook is to copy and synchronize messages that are on the server, so you do not need to worry about losing your emails on OWA after setting up the account in Outlook.
After finishing creating and configuring your email account in Outlook, close and open the program, or click the Send/Receive button on the toolbar to fetch your email from OWA. When all emails are showing in Outlook you are ready to take their backup.
How To Back Emails In Outlook?
Microsoft Outlook stores all emails in files with a .pst extension. To backup the emails, all you need to do is make a copy of the .pst files and store them in whatever location you feel is safe e.g. a USB drive, an external hard drive, a CD/DVD, etc. But where will you find the pst files? To find out where Outlook has stored the .pst files, do the following:
1. Right-click on the Personal Folders icon in the left pane, and choose Properties. A dialog box opens.
2. Click the Advanced button, another dialog box opens.
3. The .pst files' location is shown in the Filename field.
4. Select and copy the location and paste it in Windows Explorer's address bar. The .pst files will be shown in the Windows Explorer window.
Usually .pst files are stored in C:\Documents and Settings\yourwindowsusername\Local Settings\Application Data\Microsoft\Outlook in Windows XP, C:\Users\yourwindowsusername\AppData\Local\Microsoft\Outlook in Windows 7.
Note: Windows 7 users unable to see the AppData folder enable viewing of hidden files by going to Control Panel > Folder Options > View.
When you see the .pst files, copy them in a new folder and take that folder to another storage drive. There you go, you have just backed up your OWA emails!
Reference
Author's own experience