Free OCR Software Options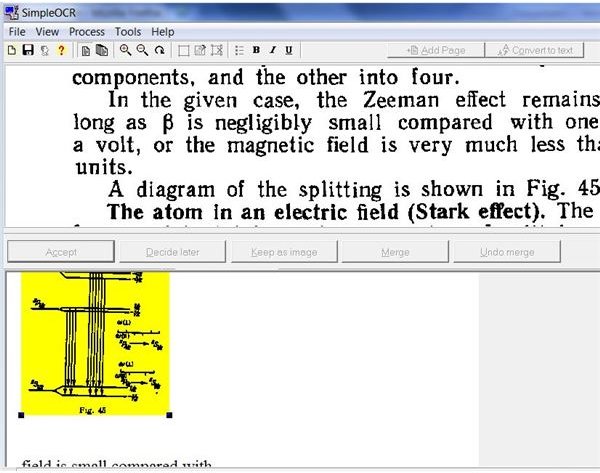 Free OCR Software
The following free OCR (Optical Character Recognition) software applications are listed in random order. For direct links to the sites for the OCR freeware listed here, go to the References section at the end of this article.
SimpleOCR
The word "simple" in the name of this application only refers to its ease of use and not its capabilities.The free version is not limited and can convert text from a wide variety of file types with 99 percent accuracy. A demo option with three speeds helps you learn how to use the software at your own pace, and you can try the handwriting recognition engine free for 14 days as well.
FreeOCR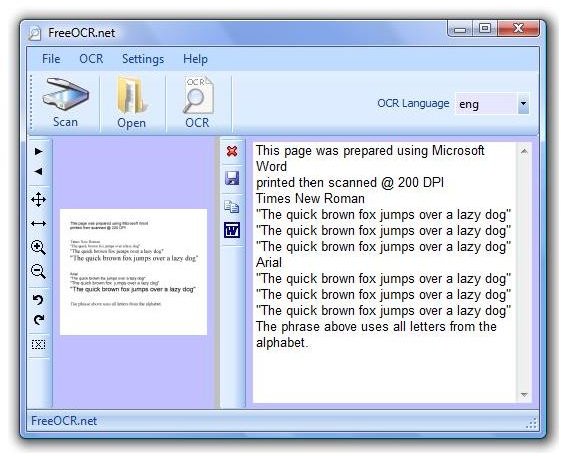 What is in a name? In this case, the software's name is a concise and accurate description of what you get. With this simple-to-use software, you can open multi-page TIFF files, which is tremendously helpful when you receive many documents via fax. It also works with Adobe PDF and most image types. FreeOCR is compatible with most scanner brands, as well.
GOCR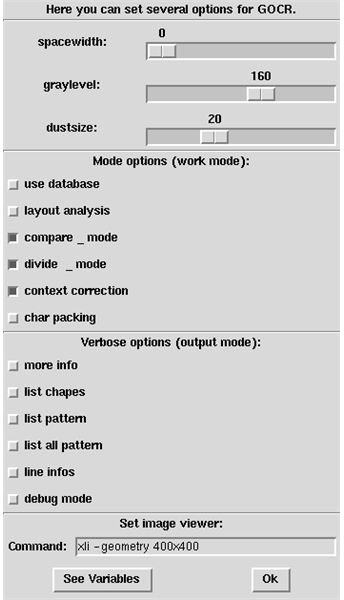 GOCR, sometimes referred to as JOCR because the former site name was not available, is an Optical Character Recognition with which you can capture an image and convert it into text. This application works best with a sans-serif font in one column and can be used as a back-end to other programs.
PaperScan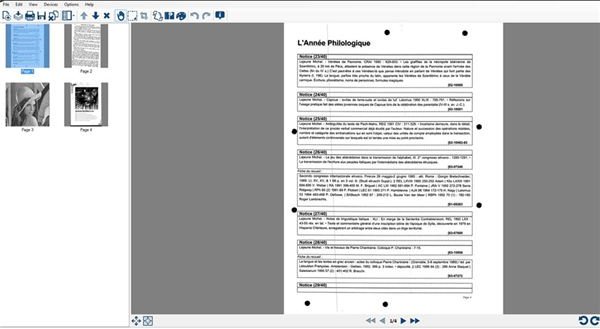 This free OCR software is loaded with useful features.It is universal so you can control any scanner from within the program or import files that have already been scanned into the application. File formats it converts include JPG, TIFF, PDF and more. The free version of the software includes all of the features of the professional edition, including alignment correction, punch hole removal and blank page removal, although with some limitations.
OCR Desktop Application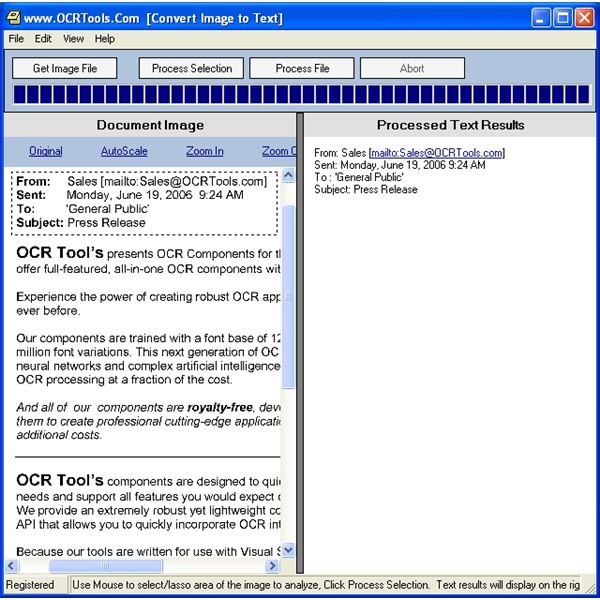 This freeware OCR application is a desktop utility. It converts text from any file type that is readable by the .Net platform, including BMP, GIF, JPT and TIF among others. OCR Desktop Application uses the latest technology, meaning less editing for you. While the program is free to use, you can also upgrade to a registered version that does not subject you to popups and other advertising as the free utility does.
PDF OCR X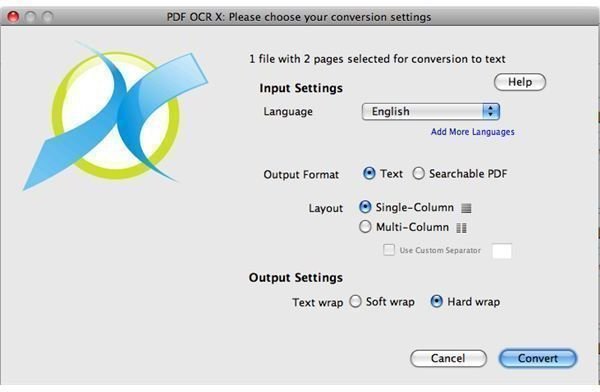 This drag and drop freeware OCR program uses current OCR technology to convert BMP, PDF, GIF, JPEG, PSD, PNG,TIF and other file formats into text documents. Compatible with Mac or Windows, all you need to do is drag the file you want to convert to the PDF OCR icon on your desktop and drop it there for conversion to begin. While the free version works as well as the enterprise one does, you are limited to converting one page at a time.
Online OCR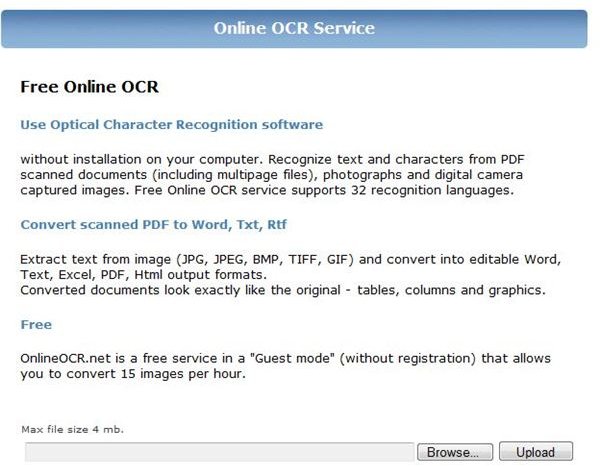 If you prefer not to download programs unless it is absolutely necessary, this just might be the best free ocr software for you. There is no need to install anything onto your computer. Simply upload the file you wish to convert via the website to convert it. You can use the site without registering and convert up to 15 images per hour, or register with the site at no cost for advanced features.
Boxoft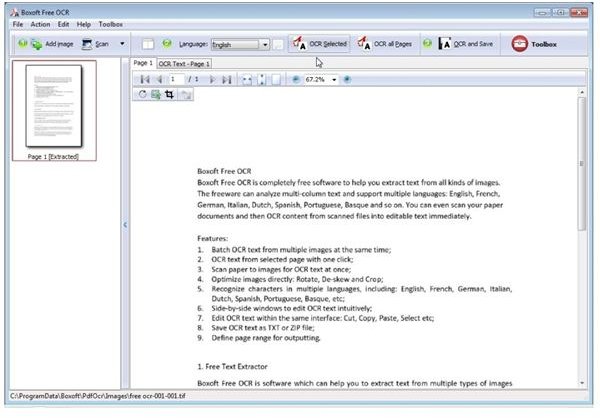 With Boxoft Free OCR, you can convert files from a selected page with a single click and have the option to save the conversion as a TXT file or ZIP file. You have the option of scanning directly to the application or load image files into it. It recognizes multiple file types and languages, and provides side-by-side windows so you can ensure accuracy.
References
Sources:
Image Credits:
Screenshots provided by the writer