How To Delete Contacts In Microsoft Outlook Web Access: A Guide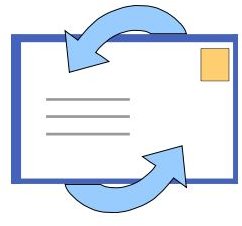 Introduction
Managing e-mail is a constant challenge in the modern workplace. Thankfully, there are ways to use technology to better manage e-mail and
e-mail contacts. For example, there are several ways of managing your e-mail contacts, such as making distribution lists, or you can trim your address book once you learn how to delete contact. Microsoft Outlook Web Access is a web-based e-mail client typically offered in large companies and organizations that use Microsoft Exchange's email service. In addition to using Outlook to manage your e-mail, you can use the program to schedule appointments and keep a task list.
What Information Can Be Stored in an Outlook Contact?
Before deleting a contact in Outlook, it is important to remember all the different kinds of information that can be stored in a contact. In addition to name and e-mail address, Outlook contacts can be used to store phone numbers, notes, mailing addresses and company information. Keeping all this information in Outlook is better than keeping it in paper notes or other papers that can be easily lost. Keep this in mind before you start the process of deleting contacts.
Deleting Contacts in Microsoft Outlook Web Access
Follow these instructions in order to remove contacts from Microsoft Outlook Web Access. These steps can be used to delete a single contact or multiple contacts. Once a contact has been deleted, it cannot be recovered. Be careful and select the right contacts you wish to delete in this process.
Open Microsoft Outlook Web Access using Internet Explorer (for the best experience) or another web browser. Each organization uses a different website address but these are often formatted as "https://owa.yourcompany.com." Check with your organization's IT department if you do not know how to access Outlook Web Access.
In the bottom right hand part of Outlook Web Access, click on "Contacts."
A list of contacts will then appear. By default, Outlook Web Access shows all your contacts but you may wish to limit the list to either "Distribution Lists" or "People." This setting can be changed by changing the Show option on the left-hand side.
To delete a single contact, click it and then press "Delete" on your keyboard or click the Delete button in Outlook Web Access.
To delete multiple contacts at the same time, click on a contact, press the CRTL keyboard button and then click on whatever other contacts you wish to delete. The deletion process can be finished by pressing DELETE on your keyboard or clicking the Delete button in Outlook Web Access.
Note: The delete button in Outlook Web Access is shown (a red box had been inserted around the delete button) in the screenshot below. If you have trouble viewing the image, click on it and you will be able to see a larger version of the image.

Resources
To learn more about how to delete contact Microsoft Outlook Web Access and managing Outlook effectively, consult these resources.
Manage Your Inbox in Outlook Web Access, https://technet.microsoft.com/en-us/library/dd285477.aspx
Towson University, Microsoft Outlook & Outlook Web Access Self Help Documents, https://www.towson.edu/adminfinance/ots/trainingdoc/shr14-outlook.asp
Image credit: Wikimedia Commons, rugby471
Screenshot provided by the author