Importing Excel Contacts to Outlook 2010: Step-by-Step Directions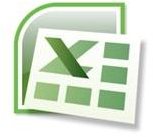 Introduction
Whether you are planning to send out a company wide email alert or some other mass communication, you may need some help importing Excel contacts to Outlook 2010. Though both products are designed by Microsoft, it can be difficult to change an Excel file to Outlook format. Fortunately, this article explains everything you need to know. Even though the importing process can seem awkward at first, it does make sense to leave a copy of your contact list in Excel. Excel makes it easy to create reports, calculate statistics, organize your information and process large volumes of data.
Preparing Contacts in Excel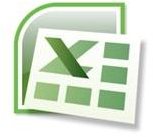 Before you can start the process of importing Excel contacts to Outlook 2010, you need to follow these steps in Excel first. These steps will prepare the file for import in Outlook and minimize the chance of errors.
Open the file of contacts in Excel that you wish to import into Outlook
Proofread the contacts for errors and spelling mistakes; mistakes can be corrected faster in Excel than in Outlook.
Check the Excel file to make sure you only have the contacts you wish to import to Outlook.
Once the file is ready to be imported to Outlook, save a new copy of the file (click the Office button in the top left, click "Save As" and then "Excel Workbook") and give it a name such as "2011 Marketing Contact List for Outlook")
Importing Contacts into Outlook
Now that you have completed the preliminary steps for Excel file to Outlook format conversion, you can complete the process in Outlook 2010. If Outlook crashes during this process, your contacts file may be too large. You may need to go back to the original Excel file and create a series of smaller files with one or two hundred contacts each.
Open Outlook 2010
Click the File Menu (generally located in the top left hand side of Outlook)
Click the "Import from another file or program" option
You will then be prompted to select the file you wish to import (e.g. "2011 Marketing Contact List for Outlook")
Choose a duplicate option (i.e. if Outlook already has a contact for "Jane Smith" and your Excel file also has a "Jane Smith," this option will tell Excel what you want to do with those duplicates)
Choose where you want to save the new Contacts
Decide what you want to do with "Custom Fields" (optional: this may happen if you have fields in Excel with formulas or other information that is nor normally part of an Outlook Contact)
Go to Contacts in Outlook and check some of the recently imported contacts to see if there are any errors.
Resources
How to import contacts into Outlook from Excel, https://support.microsoft.com/kb/295664
Image Credit: Guide to Excel
Import contacts from Excel to Outlook, https://office.microsoft.com/en-us/outlook-help/import-contacts-from-excel-to-outlook-HA001096423.aspx