Top 5 Calendar Software Compatible with Outlook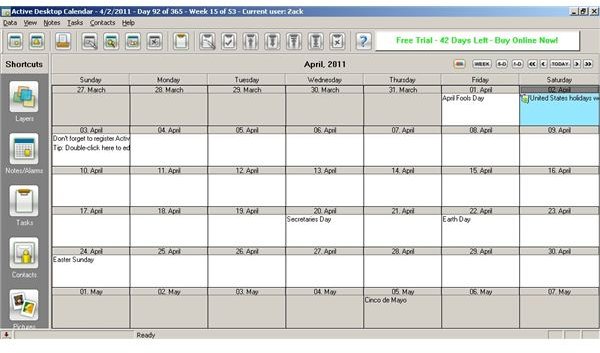 Looking for Calendar Software that is Compatible with Outlook?
With so many things taking place in our lives and so much information that needs to be available to us quickly, it's no wonder why so many software companies have developed calendar applications.
Many Windows users, however, already make use of Outlook, which comes with MS Office, but as they are not satisfied with it, they look for something better, which can still handle all the data that they already have in this program. Moreover, project leaders often need to share some of the events in their calendar with their team-mates that, however, don't have their calendar software, but they have Outlook at least.
For all these cases, we have selected a few very good calendar programs for you, to cover both your personal as well as your professional scheduling needs. All of them are reviewed based on the functions they offer as well as their interface.
Active Desktop Calendar
This is a quite simple and straight-forward calendar program with a relatively friendly interface. It offers the possibility of integration with Outlook and Google, for both calendar events and contacts. When the program is not active, a desktop calendar appears on the screen [ADC – Desktop] and an

.
Even though the calendar is quite rich and possible quite useful, it can be overwhelming and takes up a lot of screen space. The program has a variety of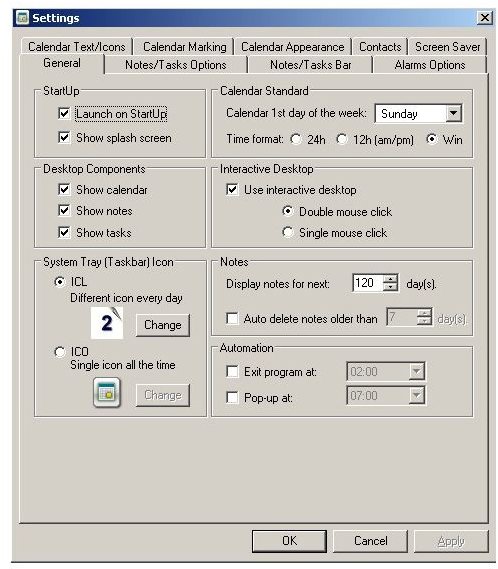 and allows multiple calendars to be overlaid. There is also some attempt to make the desktop background easier to change through the, which however is not as good as the Windows' built in desktop background feature.
The software comes with an offline
, which explains all the program's functions and interfaces thoroughly. The registration costs $29.90, which is a bit too much for what the program offers. Overall, this program is alright and a good option for someone who wants to keep things simple, but it fails to address the needs of a more demanding user.
Kalendra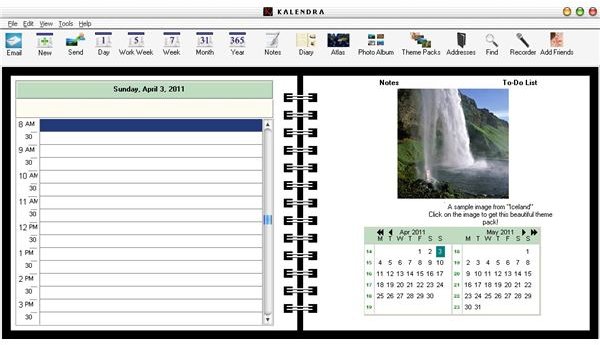 This program is quite unique and incredibly sophisticated. Though it exists only in window form (no calendar on the desktop background), it has enough features to satisfy even the most demanding user. As you can see at its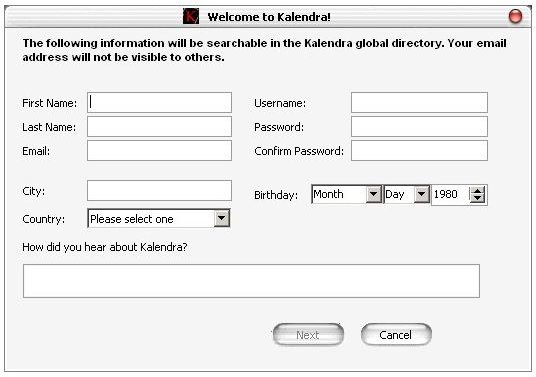 , it requires that you create an account in order to use it, which is somewhat strange for this type of software. However, they don't fill your mailbox with spam, and it appears that the aim of this informal registration is to create a kind of community among the users.
When inactive, the program resides at the

from where the main controls can be accessed. As you can see from the plethora of the program has, there is a high level of customization that you can do. In addition, if you harness this program's full potential, you will probably not need to use Outlook again, as Kalendra can do all of its functions and more.
The interface is a bit unusual for Windows users, as it follows the Mac line, but it is still quite user-friendly and effective. This software offers a variety of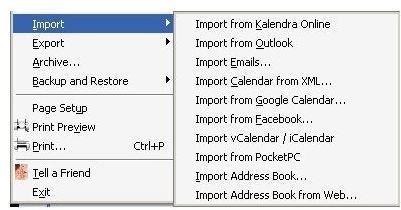 , as well as a few export ones. However, you will need to have the Premium version in order to be able to export any data to Outlook. The cost of that version is $29.95, which is quite reasonable for what it offers.
However, even the free version is quite good, especially if you decide to move away from Outlook, something quite worthwhile if you are using it for personal schedules only. Overall, this is a quite remarkable program that can significantly enhance the organization of your life while at the same time make it a quite enjoyable process.
Alternatives to the Outlook Calendar: Orgscheduler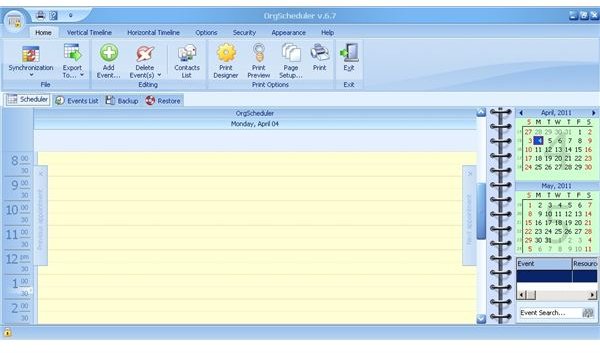 This program stands out because of its simplicity and user-friendly interface. Although its functionality is quite limited, it performs very well the tasks it promises. Moreover, it has a couple of very good features, security and backup. It also offers a number of options for customization and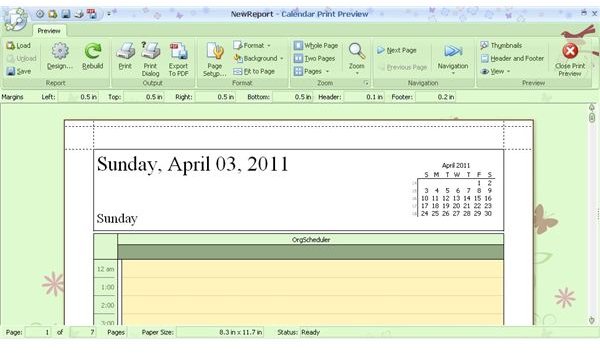 , while setting up the various general options is a straight-forward task.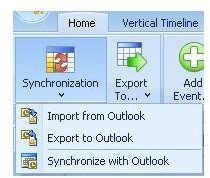 is also quite simple. The program even allows you to customize the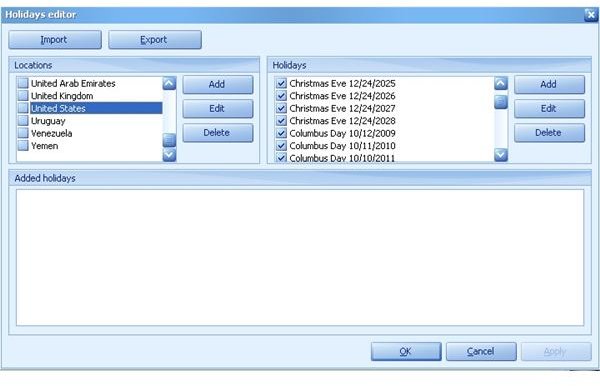 that will be displayed on the calendar.
Although the trial version of this software is quite rich, if you want to get the full version it costs $29.95, which is a fairly reasonable price for this program. Overall, this software is quite simple to use and offers some attractive features, yet it may not satisfy the more advanced user.
Screen Calendar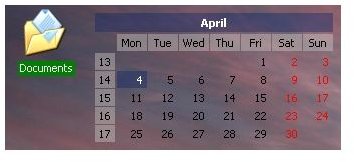 This is a fairly simple program that creates a calendar as part of the desktop background, as its name suggests. It has a variety of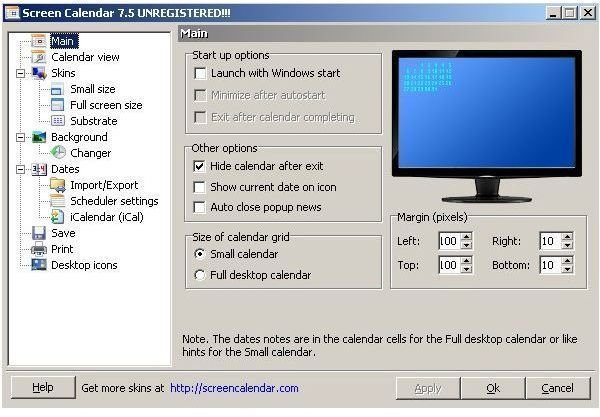 , so you can customize it a bit, yet the position of the calendar on the desktop is a real pain to configure and there is no transparency setting for it.
On the other hand,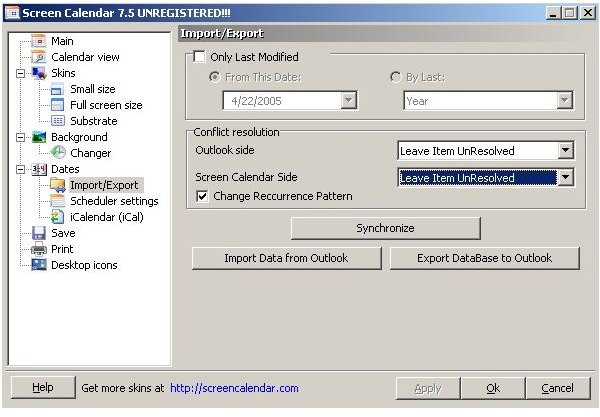 is quite straightforward, yet this feature works only in the paid version. When inactive, the program resides at the

from which most of its functions can be accessed. This software is quite user-friendly, yet a bit limited in functionality.It primarily appeals to novice users who are more interested in simplicity than anything else.
The registration cost is $24.95, which is a reasonable amount, considering what the program offers.
VueMinder Pro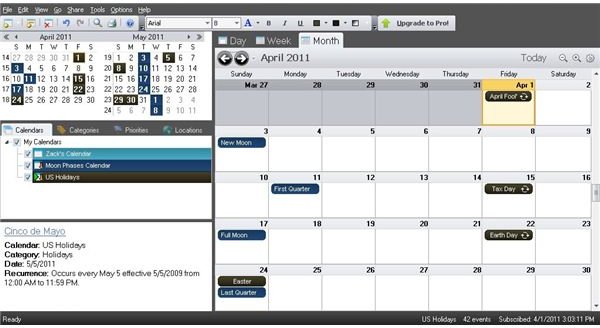 This software is particularly good and quite versatile. Note that I chose the Pro version since the Lite one does not import/export data with Outlook. Naturally, this more advanced version comes at a price ($39.95 for up to four copies, with discounts for larger orders). However, considering the number of features it offers, it is quite reasonable. This piece of software is highly customizable and can hide discreetly on the tray area while a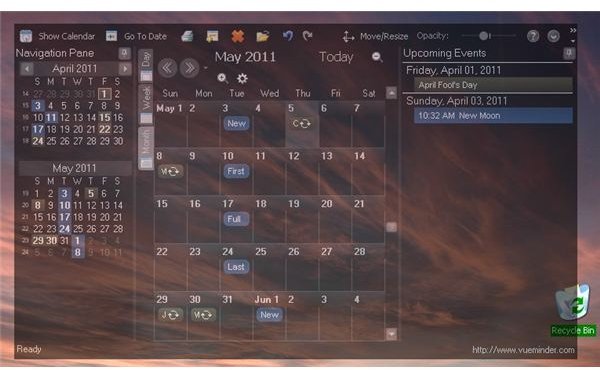 or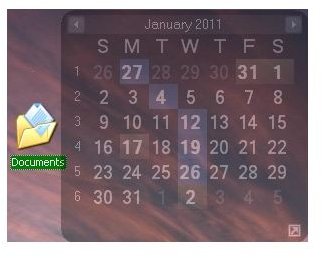 calendar lies on your desktop. It is interesting how you can adjust the transparency of the desktop calendar to make it non-intrusive yet ease to distinguish from your desktop background.
The VueMinder program has a variety of options and rich menus, and it is very easy to import or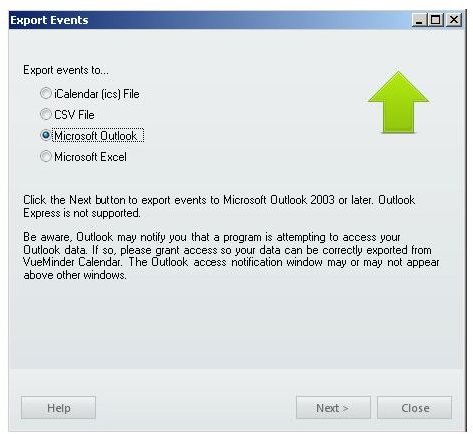 . When it starts up it takes a few seconds to initialize but this only takes place once in every Windows session. The software has several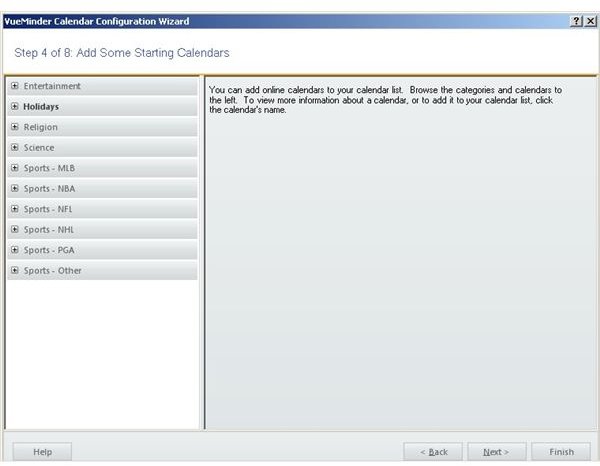 to choose from, some of which can come quite handy. What's a very good feature is the option of notifying you about an event via SMS or email.
Note that the SMS feature applies to various countries, not just the USA. Another interesting feature is the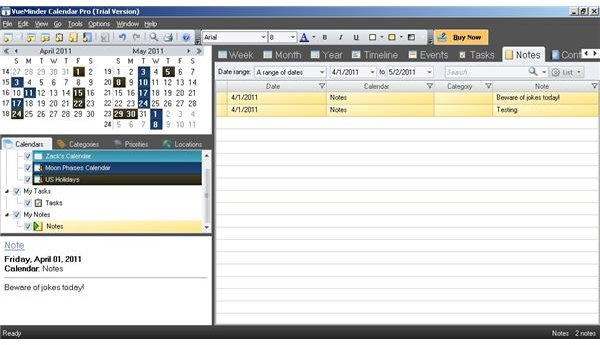 , which allows you to have fully formatted documents in your calendar, with an optional association of them with a particular date. Finally, the program allows you to backup all your data to avoid any loss of your vital information. Overall, the quite user-friendly interface and the rich functionality of this program make it one of the best options for Outlook-compatible calendar software.
Plenty of Options
From this review, we could safely say that if you are looking for a calendar program to use parallel to the Outlook software, you are definitely not short of options. Depending on what you are looking for, you could go for Kalendra (if you are into a lot of features and don't want to spend too much) or VueMinder Pro (if you want something more powerful and don't mind paying a bit extra).
Whatever you decide, you might want to download the trial version first and test it out before you buy it, just in case.
Further Reading
Calendar Home, https://www.calendarhome.com/clink/software.html
Xemico ADC, https://www.xemico.com/adc
Kalendra, https://www.kalendra.com
Orgscheduler, https://www.orgbusiness.com/orgscheduler.html
Screen Calendar, https://screencalendar.com
VueMinder, https://www.vueminder.com