Discover What Email Program is Better than Outlook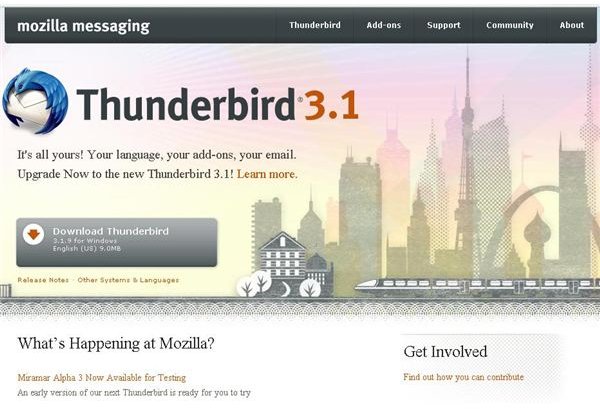 Why Look for MS Outlook Replacements?
Although some people think that Outlook is wonderful, others think that the application limits their productivity and doesn't protect them well enough from email spam. Task and content management features also might be found unsatisfactory. Some users who are happy with Outlook might benefit from opening their mind and trying something new.
What email program is better than Outlook? "Better" may be in the eye of the beholder, so read about some Outlook alternatives below and try them if you will and then decide for yourself.
Mozilla Thunderbird
Mozilla is the open source developer of several powerful programs, including the well-known Firefox browser. The same operation produces Thunderbird, a powerful email client and Sunbird, a standalone calendar and scheduling program.
People looking for Outlook alternatives naturally turn to Thunderbird because of their familiarity with Firefox. The good news is that Thunderbird typically uses fewer system resources than Outlook and offers what some people believe is a better user interface. The program also offers unique features such as the capability to display RSS feeds and news groups while allowing users the ability to customize the applications with personas and themes.
Thunderbird supports POP, SMTP and IMAP internet mail and comes equipped with wizards to help with configurations. When paired with the Mozilla Lightning add-on, Thunderbird can replicate many of the calendar and scheduling features of Outlook. Unfortunately, Thunderbird does not natively function as an Exchange client, but access can usually be configured using IMAP. Still, that could represent a limitation for many users. An add-on available for Thunderbird is available that allows that application to access Exchange calendars.
Another strong feature of Mozilla Thunderbird is that it is available on Window, Mac OS, and Linux, so environments with mixed platforms can interact with a common user interface.
Thunderbird is available as a free application.
Google Gmail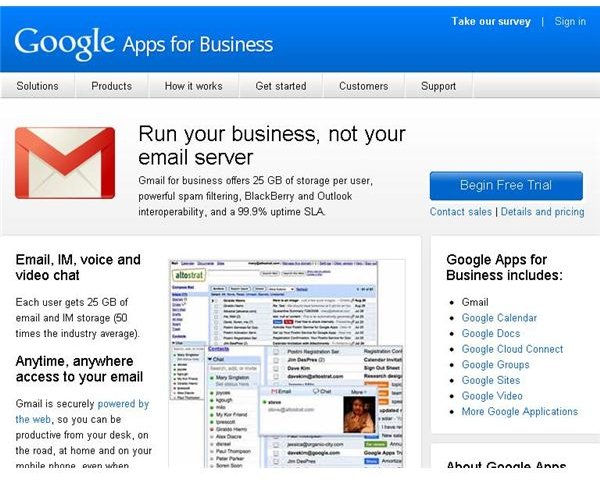 Google has one of the most popular and feature-packed email clients available. Gmail is available as a free web-based email client, but it is also available as a commercial product that businesses can use as an email solution that can replace not only Outlook, but also Exchange.
Gmail is powerful alternative to Outlook that has many innovative features. For example, labels replace folders, providing for a multidimensional approach to email. Gmail users are not limited to the Gmail service: it can be configured to access third party email boxes so a user can manage all of their email accounts in one easy to use interface. Additionally, Gmail can be accessed from virtually any mobile or desktop computer that has access to a web browser.
Just because you use Gmail doesn't mean your whole family or entire company must banish Outlook from the premises because Outlook can be configured to access Gmail accounts.
Gmail is complemented by Google Calendar, a full featured scheduling and task management system.
The personal version of Gmail is free. Users wishing to purchase Gmail for work will need to visit the Google Apps for Business website for more information.
Zimbra Desktop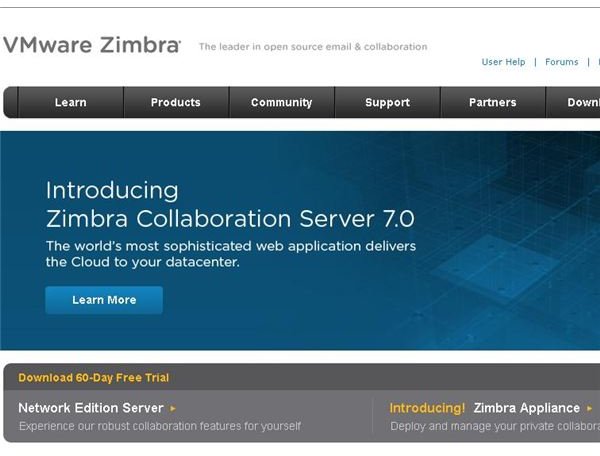 Zimbra is a robust collaboration platform that works with Mac OS, Linux and Windows to manage email, tasks, calendars and more. All things considered, Zimbra is one of the most capable MS Outlook replacements available, although the program is scalable over multiple pricing structures.
This is a scalable application that comes in more than one flavor and on more than one price structure. For example, the basic Zimbra email client is free and works with any internet email account. Zimbra offers a free open source collaboration server, but it comes without support and without enterprise features.
The Zimbra appliance is designed for a virtualized environment and the Zimbra Network Edition are premium solutions. Visit the Zimbra website for pricing information.
What Email Program is Better than Outlook?
The MS Outlook replacements about which you have just learned all have qualities that make them good choices for you if you want to avoid using a Microsoft solution. Because deciding which one is best depends on personal preferences and specific requirements, you should try each one of these email programs and choose the one that is best for you.
References
Mozilla. "Thunderbird 3.1", https://www.mozillamessaging.com/en-US/thunderbird/
Google. "Google Apps for Business", https://www.google.com/apps/intl/en/business/gmail.html#utm_medium=et&utm_source=gmail-signin-en&utm_campaign=crossnav
Zimbra and VMware, Inc. "Introducing Zimbra Collaboration Server 7.0", https://www.zimbra.com/