What to Do if Outlook Not Displaying Email Messages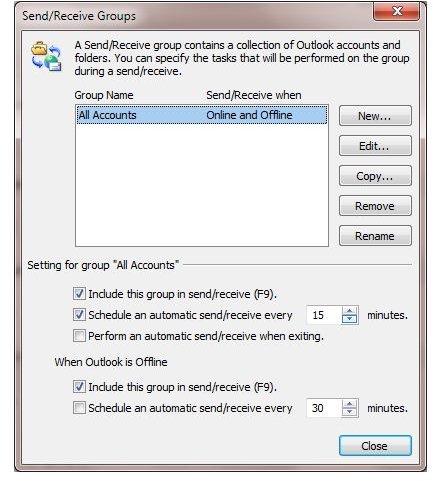 What Do You Mean I Have No Emails?
Anyone used to using Microsoft Outlook will be familiar with the notifications that occur when an email arrives in the inbox – and be just as familiar with the times they usually arrive. As such it can be easy to jump to conclusions and suspect that something is wrong when nothing arrives.
If you haven't had any new emails in an hour or so then there is a good chance that if Outlook isn't displaying any new email messages, somewhere there is a problem.
Along with checking you have the correct email folder selected, there are several other reasons why Outlook might not be displaying email messages – let's take a look at how these can be resolved.
Outlook Not Displaying Email Messages? Check Your Connection
The first thing you should check is whether or not your Internet connection has been disrupted – after all, a loss of connectivity is the first thing that would prevent Outlook from displaying email messages!
Check this by looking at your Windows system tray to identify any notification icons that might indicate a loss in connectivity. If you cannot see this, try loading your web browser and visiting a web page – choose one that you don't use that often so that a fresh version of the page is loaded.
Finally, look in the Outlook Status Bar for a notification. If your email server is offline or cannot be reached or any Send/Receive errors are displayed, then these will be listed here.
Problems with connectivity to your email server can be resolved in various ways. You should contact the email server administrator to discuss the fault as it might be temporary.
If the problem is more widespread and you have no Internet connection at all, try Fixing Windows 7 Internet Problems for ideas on how to resolve this.
Check Your Send and Receive Schedule
Another reason why Outlook might not be displaying email messages is because you haven't asked it to! Click Send/Receive > Send/Receive All Folders to prompt the application to check for new messages, or press F9 on your keyboard.
Alternatively you should check your Outlook 2010 Send/Receive schedule. If you have a particularly long period between checks then it might appear that Outlook is not displaying email messages because they're not being picked up.
To resolve this, head to File > Options > Advanced and look for Send and receive. In this section you should see the Send/Receive… button, where you can Schedule an automatic send/receive by specifying a time period in minutes. This option must be checked or else Outlook will not check for and display any new email messages.
Is Your Windows System Clock Correct?
The final thing you should check is that your Windows computer is displaying the correct time. Problems with this can affect POP, IMAP and Exchange email accounts, and result in some very bizarre email-related problems.
To check your Windows system time, look for the clock in the Windows system tray and right-click, then select Adjust date/time. With the Change date and time… button (which requires Windows UAC confirmation in Windows 7) you can set the correct time for your operating system.
References
All references and screenshots from Microsoft Outlook 2010