How to Play MP4 Files on Windows Media Player XP, Vista and Windows 7

MP4 File Extension
Most digital audio and video recorders in mobile phones and similar devices will save recorded videos in MP4 file format or file extension. People who enjoy video and audio streaming will notice that only certain media players can play MP4 files. By default, the Windows Media Player by Microsoft does not play the MP4 file type. You will receive an error message that the selected file has an extension that is not recognized by Windows Media Player with an option to continue to play, but you'll receive another error message that Windows Media Player cannot play the file due to a corrupted file or because the player does not support the format.
Below, you'll find the steps for how to play MP4 files in Windows Media Player for XP, Vista and Windows 7.
Playing MP4 Files in XP
Windows XP's Windows Media Player 9, 10 and 11 will not play the MP4 file format. It can only play Windows media audio and video files extensions with aiff, asf, au, avi, midi, mp3, mpeg, wav, wmv and wma.
XP users will need a MP4 codec for Windows Media Player to view or listen to the MP4 file format. I have tried using the codec provided by Microsoft, but there's no luck in playing MP4 files after a successful installation on a XP computer. Fortunately, there is K-Lite Codec Pack, a third-party code package that you can install for XP so that you can play MP4 files without downloading another media player program.
Installing K-Lite codec pack is quite simple. Simply download any version of the codec pack from a free codecs website and save it on your desktop. Execute the downloaded file, e. g. K-Lite_Codec_Pack_700_Basic.exe, to install. You don't have to worry about the settings, but I suggest putting a check in the box before "Windows Media Player" when you see the file association option during installation: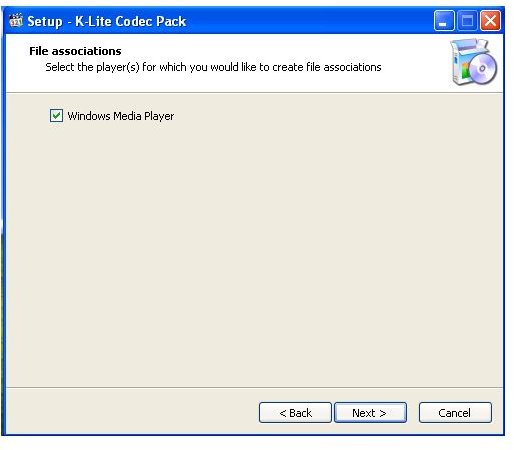 Proceed by clicking Next, and then click Select all video and Select all audio so you don't have to deal with the settings after the install process: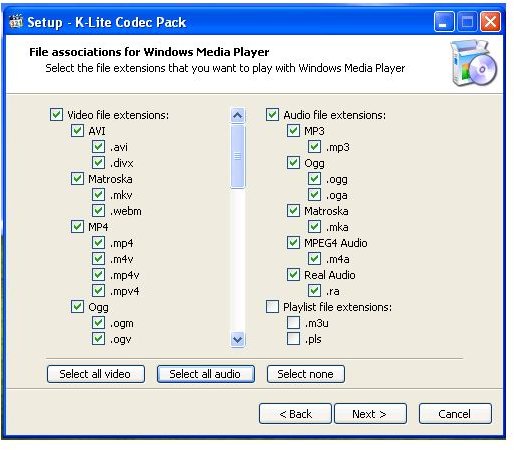 The icons for MP4 files that you have in Windows XP should now display the Windows Media Player icon on it: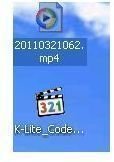 And you can now view MP4 files using Windows Media Player for XP!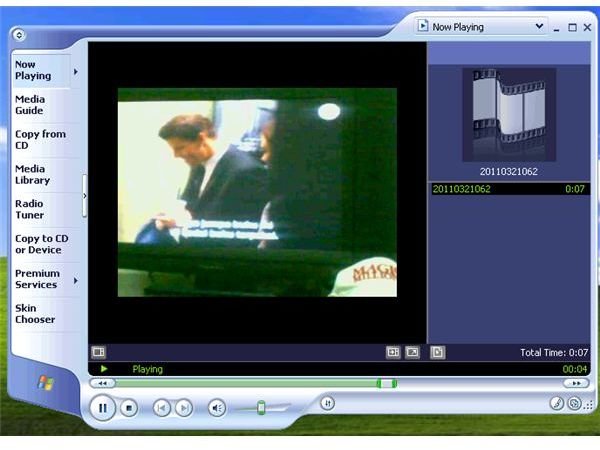 Play MP4 for Vista and Windows 7
Windows 7 and Vista includes Windows Media Player version 11 and 12, respectively. Both programs can play MP4 on Windows Media Player, but the MP4 file extension is not, by default, associated with Windows Media Player.
You can simply associate the MP4 file extension with Windows Media Player so you don't have to see the dialog box that says "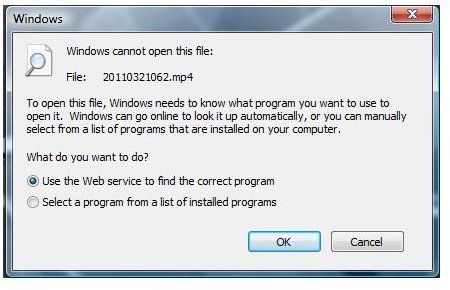 ":
Click Start and open Default Programs.

Click Associate a file type or protocol with a program.

Locate and select .mp4 in the list of file extensions and then click the Choose Program button.

Browse for Windows Media Player and then click OK. You should now have Windows Media Player as default media player for MP4 files.
Another method involves simply double-clicking the MP4 file and then selecting Windows Media Player in the list of programs to open the file. Put a check in the box before "Always use the selected program to open this kind of file".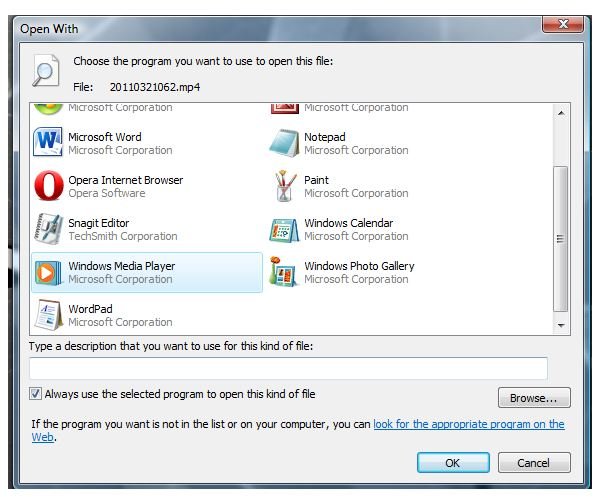 You can now play the MP4 file in Windows Vista or Windows 7 using Windows Media Player without installing a MP4 codec.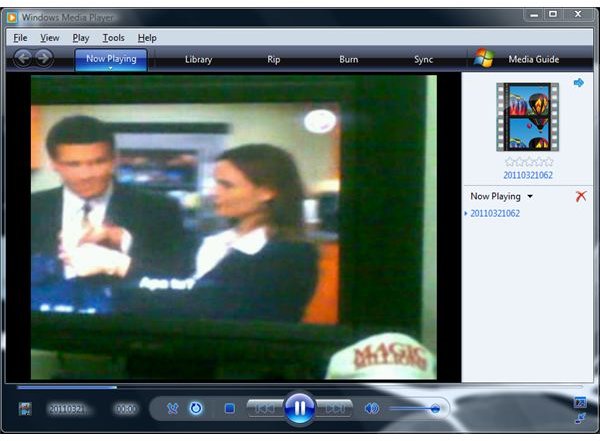 Note that if you couldn't play MP4 files in Vista after associating it with Windows Media Player, make sure that you have installed the recommended update, Platform Update Supplement for Windows Vista (KB2117917). This update for Vista enables playback of MP4 files.
References
Image Credits: Screenshots taken by the author, courtesy of Microsoft and Free-codecs.com.
All information based on author's experience.