Fixing Problems with Netgear Windows 7 Drivers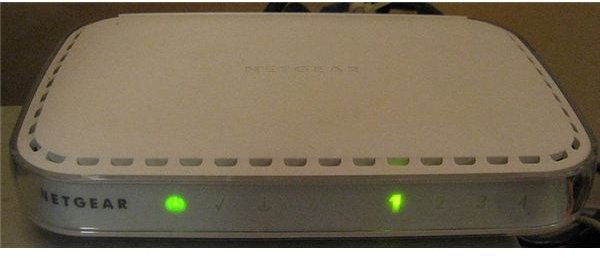 When Windows 7 was first introduced there were several problems with the 64 bit version. Netgear had not optimized any of its drivers to work with the system. The drivers for the 32 bit system worked but they were not transferable to the larger capacity 64 bit Windows 7 operating systems. This problem has now been rectified and Netgear has produced several viable drivers that are completely compatible with both versions of Windows 7.
OutDated NetGear Drivers for Windows 7
One of the most prominent errors that a user will find on a Windows 7 computer is that the original drivers that were installed are now currently out of date. If this is the problem some of the features that are available to you simply will not work. To update the outdated NetGear drivers you can go directly to the Microsoft Compatibility Center and find the compatible driver for your router.
NetGear WG111 Configuration for Windows 7
In the case of the WG111 configuration error there is a very simple fix. Connect your laptop directly to the router via an ethernet cable and Windows 7 will automatically detect and install your WG111 driver. That's it. This fix also works with the WG111v2 and several other newer models of Netgear routers.
What about NetGear Support?
If you haven't been able to find the correct driver for your NetGear router you could try contacting Netgear Support directly at this site. This may or may not be of any help because the people at NetGear can only direct you to existing drivers and places to download them. If the driver doesn't exist yet then you'll have to try something a bit more invasive.
Using NetGear Vista Drivers in Windows 7
If you haven't been able to locate the Windows 7 drivers for your NetGear product you can install the Vista drivers. Your system will give you a few pop ups about compatibility errors but there is a way to bypass this - when the driver installer prompts a reboot let the reboot start but hit the F8 at the Windows Startup splash screen. This will bring up a menu with a "Disable Driver Signature Enforcement" option among others. Select this option. Now Windows 7 will run your NetGear Vista driver without any complaints. If this works, and you are okay with signature enforcement off, you can do this every time the computer starts up.
If you want to make this change permanent without having to repeat the disable at every start up you can edit the boot check system by doing the following;
Go to your accessories menu and select the command prompt. Right click it so you are running it as an administrator. Now type "bcdedit /set loadoptions DDISABLE_INTEGRITY_CHECKS" (don't type the quotation marks). This will disable all signature enforcement at computer start-up. This could leave your computer open to malicious software so only do this is you are running a top notch antivirus program.
Now that you know what you can do to fix common Netgear Windows 7 drivers issues you should be up and running wirelessly in no time.
References
Image courtesy of WikiMedia Commons/Caroline Ford
https://kb.netgear.com/app/answers/detail/a_id/12286
All other suggestions per Author experience. Ken Sleight has A+, Net+ and Security+ certifications.