The Best Free Mac Ocr Software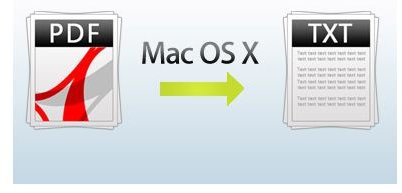 I Need Free OCR and I Need it Now!
How many times have you browsed your hard drive looking for a document that you simply know you typed up and printed out only to draw a blank? While you might have a copy of the printed document on your desk beside you, photocopies won't do because some of the details have changed. What you need is the ability to scan the document back into your word processor so that you can make the required changes.
Surprisingly this is pretty easy to do if you have some OCR (optical character recognition) software. However despite there being a proliferation of expensive OCR software for Macs (starting from $30) there are few free alternatives (in complete contrast to Windows and Linux, where the situation is quite the opposite).
"Free" depends on your definition, of course, so let's take a look at what is available.
Image credit: https://solutions.weblite.ca/pdfocrx.
Bundled Free Mac OCR Software
If you have purchased a new scanner or all-in-one printer with a scanner built-in to the housing, then the chances are the disc that came with the scanner includes both drivers and OCR software.
The most popular of these is OmniPage Pro X, which allows both scanning of documents and reading of PDF documents. Using this tool you can grab text from scans of reports and newspapers or from the PDF instruction booklet that came with your scanner, for instance.
Another popular choice is Readiris Pro 11, which is considered by many to be the most advanced OCR solution for Apple Macs. With just a few clicks you can scan a document and have a fully editable version open in your favorite word-processor in minutes.
Additionally, if you're using Microsoft Office: Mac, this package includes Microsoft Office Document Imaging for Mac, a tool that will allow you to scan a document and convert the text into editable text on your computer using OCR technology.
Free Mac OCR Software on the Web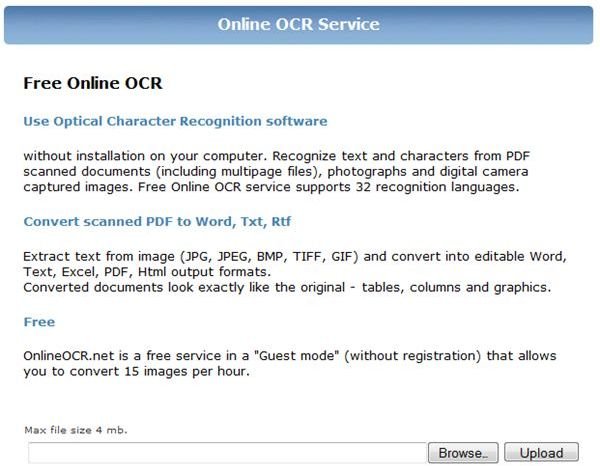 If OCR software is only something you're likely to use once in a blue moon, then why not try www.onlineocr.net, where you will find a very useful browser-based OCR solution?
If you have a PDF or a scanned document to convert to editable text, all you need to do is visit the site and click Choose File to browse for the file on your Mac. Once you have done this – bearing in mind that it should remain under 4 MB – click Upload. You can then select an output format and download the resulting conversion to your computer.
Online OCR offers 15 conversions per hour in its registration-free "guest mode".
Image credit: https://www.onlineocr.net
Free Mac OCR Software to Download
If your intention is to download and keep and OCR app on your Mac, then the best free option is PDF OCR X, available from solutions.weblite.ca/pdfocrx.
Once downloaded and installed, all you need to do is drag a PDF or scanned image onto the PDF OCR X window, select a conversion setting and output format and wait for the document to be converted to editable text!
While the choice of free Mac OCR software to download from the web is limited, there are still plenty of options.
References
Online OCR, https://www.onlineocr.net
PDF OCR X, https://solutions.weblite.ca/pdfocrx.