How to Fix a Virtual PC No Mouse Problem or Support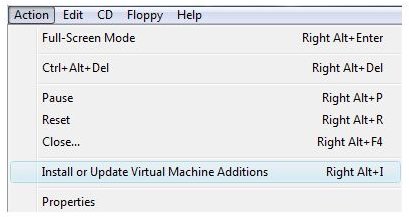 Virtual PC for Mac, Windows and Linux
Virtual PC for Windows and Mac is a free virtual machine from Microsoft. The virtualization program allows users to run or use guest operating systems. To extend the functionality of Virtual PC, Microsoft provides Virtual PC Additions that allow functions like drag and drop operations, folder sharing, copy and paste operations, optimized video drivers and keyboard and mouse support. For some people using Virtual PC, no mouse seems to work when using the application in Mac, Linux and Windows. Read more below to fix the mouse problem with Virtual PC.
Why Virtual PC's Mouse is Not Working
One of the common problems in Virtual PC is when the mouse pointer disappears or changes to a square in a Guest PC. The cause of this problem is when the Enable pointer shadow check box is selected. Simply uncheck this option in the Mouse Properties of the guest operating system.
Other common issue is when you cannot use the right mouse button or the scroll wheel on a Logitech mouse with Virtual PC. The solution is to update the software or mouse driver provided by Logitech. If the problem continues, remove the MouseWare software using Add and Remove Programs utility.
Virtual PC: No Mouse Support at All
If Virtual PC does not recognize the attached wheeled-button mouse on your operating system, you can manually install your own USB mouse:
To configure your virtual machine, follow these steps:
On the Window menu, click Virtual PC List.
Click to select the virtual machine that you want to configure.
Click Settings.
Click USB.
Click to select the USB devices that you want to use in the virtual machine.
Close the Virtual PC List window.
Note that you should not use or load the generic Windows mouse driver anymore if you install your own USB mouse software and drivers in the guest operating system.
Are You Using Virtual PC 2004?
Microsoft has released Virtual PC 2007 for Windows and it continues to be free of charge. You should upgrade Virtual PC 2004 to Virtual PC 2007 Service Pack 1 to take advantage of the virtualization program fixes and other changes.
Windows 7 users that have the XP mode feature should install available security and program fixes for the built-in virtualization software, in case the mouse will not work properly in a guest system.
The support of Microsoft Virtual PC for Mac has been discontinued which means you should consider replacing the virtualization program. Take a look at VMware desktop software or the freeware VirtualBox virtualization software for Mac, Windows and Linux systems.
Note that you can always try to reinstall or update the Virtual PC Additions if you have a problem using any features that the Virtual PC Additions should support or add. Reinstalling Virtual PC Additions is done by simply launching the guest operating system and then choosing the Action menu and then click Install or Update Virtual Machine Additions. Reboot the guest operating system when prompted.
Image credit: Screenshot taken by the author.