Top Free Webcam Messenger Chat Options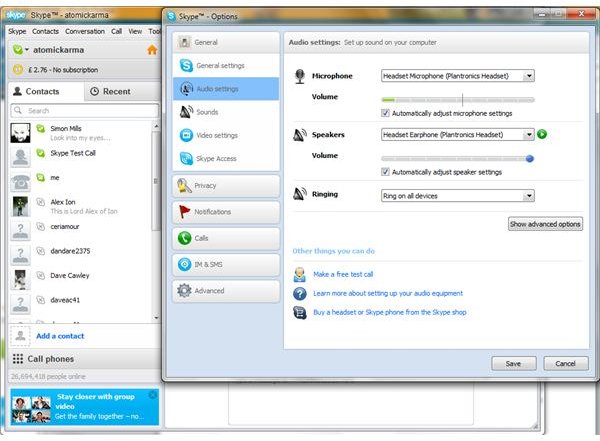 Looking for a Webcam Messenger Chat Client?
If you've purchased a webcam and microphone and want to try video chat with your friends and family – or even if you have tried one service and now want to try another – there are plenty of webcam messenger chat applications that you can download and use on your Windows 7 PC for free.
Requiring just an email address and some personal details such as your name, these chat clients can be used to catch up with friends and relatives on the other side of the world or even engage in some collaborative projects!
Chat and Cam on Skype
Probably one of the most popular options, Skype is synonymous with low-cost voice chat to local and overseas landlines, as well as the provision of a video chat service.
The same rules apply for video chat as they do for user to user voice chat – Skype is free, so all you need is a microphone and camera attached to your PC.
Quality-wise, Skype (like all webcam messenger chat clients) depends on the suitability of your webcam to deliver a good quality picture. The service uses a peer to peer model for streaming voice and camera data between users (also taking advantage of the computers of Skype users who are offline) which can deliver a very good quality video feed in the right conditions.
Signup to Skype and download your copy at www.skype.com.
Screenshot provided by writer
Windows Live Messenger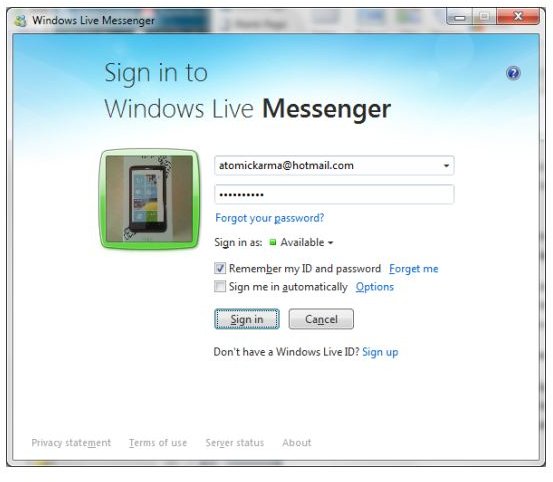 Available free as part of the Windows Live Essentials 2011 package, Windows Live Messenger features voice, text and video chat with any other Windows Live user.
Featuring an updated user interface that recalls the first version of the software (the old Windows Messenger) Windows Live Messenger does particularly well with webcams, delivering a good quality image and reasonable sound by taking advantage of Microsoft's powerful servers and the available internet connection speed.
While not as flexible as Skype for other purposes, Windows Live Messenger is nevertheless a popular choice, and can be downloaded as part of Windows Live Essentials 2011 from www.live.com.
Screenshot provided by writer
Eyeball Chat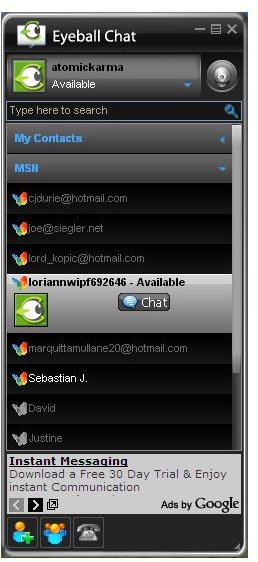 If you chat across a wide range of networks, Eyeball Chat might be a better choice than Windows Live Messenger as it offers the ability to text chat with Google Talk, AIM, Yahoo! and Windows Live friends.
Should you be against having multiple chat clients installed, Eyeball Chat would be a useful option. Note however that it cannot be used for video chat across multiple networks – only between Eyeball ID owners that are signed into the software, and valid email details must be provided.
You can sign up and download Eyeball Chat at www.eyeballchat.com.
Screenshot provided by writer
Yahoo! Messenger Webcam Chat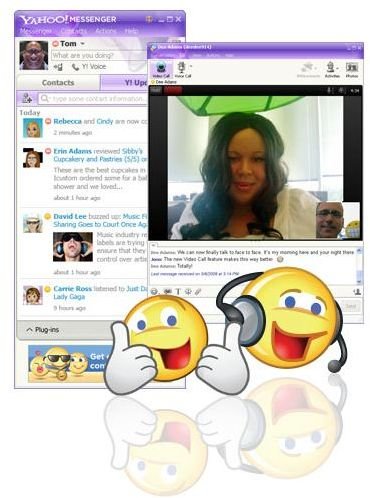 One final, popular choice is Yahoo! Messenger, a service that has had a loyal user base for many years. Voice and video chat have been delivered to users by Yahoo!, all of which is available free for users on Windows and Mac OS X.
Yahoo! Messenger also offers PC to PC and PC to Phone calls anywhere in the world, while video chat is limited to a low 320x240 pixel resolution.
However Yahoo! Messenger remains a popular option with many users, particularly those that regularly use Yahoo! services and you can sign up and download a copy at messenger.yahoo.com.
Screenshot: Yahoo Messenger, https://messenger.yahoo.com/
The Choice is Yours! (And Your Contacts…)
While this collection can quite easily be described as the best options for anyone wanting to engage in webcam messenger chat, the final decision rests with you and your friends and family. You should choose whichever client allows you to chat with the people you love with the minimal of fuss and the maximum of functionality.
If this means choosing Windows Live Messenger over Yahoo! Messenger, then at least you will know that you can still text chat with users on both networks from either app.
Of course, nothing is stopping you from installing multiple chat clients!
References
Yahoo Messenger, https://messenger.yahoo.com
Eyeball Chat, https://www.eyeballchat.com
Windows Live Messenger, https://www.live.com
Skype, https://www.skype.com