What to Do If You're Unable to Install McAfee and Windows Update Fix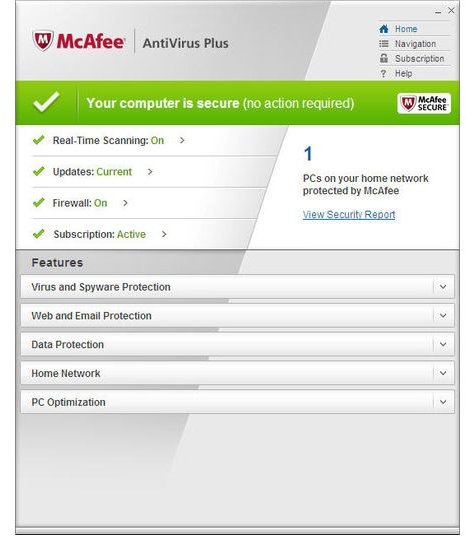 McAfee AntiVirus Plus & Microsoft Windows Update
McAfee AntiVirus Plus is a commercial anti-virus software application that is designed to protect a user from malicious software, including viruses and spyware. Some users experience software conflicts between AntiVirus Plus and Microsoft Windows Update programs. A software conflict can occur for a variety of reasons; there may be a hardware conflict — a Windows Update might be applying a fix for a conflicting hardware device, such as a hard disk drive — and it may be this conflict that is affecting the installation of AntiVirus Plus. There are a couple of important techniques that can be undertaken which will typically solve the aforementioned problem. These will be addressed in the following sections. Firstly, make sure that you have downloaded the latest version of the product from the official McAfee website. Please note that this is a commercial product; after the trial period of the product has expired, you will be required to purchase the product.
McAfee AntiVirus Plus Screenshot
Microsoft Windows Updates
Regardless of the version of Microsoft Windows that you have installed, installing all of the critical / important updates is absolutely necessary. The main reason for this is because the developers at Microsoft are informed of potential security vulnerabilities in every version of their operating system. The overwhelming vast majority of updates are related to increased security. Therefore, the first important step to resolve the conflict issue with McAfee AntiVirus Plus and Windows Updates is to make sure that your computer has all of the necessary critical Windows updates installed. If you click here, this will direct you to Microsoft's official Windows Update website. Please note that this is actually designed for Windows XP; if you have Vista or 7 installed on your computer, instructions on how to access this will be provided on the Windows Update website. Download all of the critical / important updates, either via the Windows Update website or your Control Panel, and restart your computer. Go to the next section for the next step.
McAfee AntiVirus Plus / Alternative Products
Download the latest version of AntiVirus Plus — McAfee products are designed to be compatible with Microsoft Windows and its associated update programs. Attempt to install the application by launching the installation program. If you're unable to install it because of a recent Windows Update that you've applied, take note of the error message that you receive. Click here to go to the official McAfee technical support center; you can report your issues here and you should receive a guaranteed resolution as the problem that you're experiencing may be a common issue.
In terms of priority, it is much more important to have all of the critical Windows updates installed than to have McAfee AntiVirus Plus installed on your computer. Therefore, if you have to choose between the two, another option would be to install a competing product. AVG Free is a very similar program. Click here to download the latest version of this product; once downloaded, install the software on your computer. There is very little difference between the two products. The only real difference is that AVG Free has a far greater level of popularity on a global scale.
AVG Free Screenshot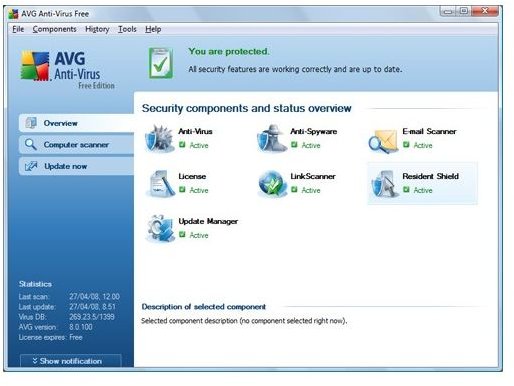 References
McAfee Downloads: https://home.mcafee.com/Store/Downloads.aspx
McAfee Technical Support: https://service.mcafee.com/TechSupportHome.aspx?lc=2057&sg=TS
AVG Downloads: https://free.avg.com/gb-en/download-free-antivirus
Screenshot 1 (McAfee): https://screenshots.en.softonic.com/en/scrn/117000/117551/mcafee-antivirus-plus-02-445x535.jpg
Screenshot 2 (AVG): https://www.freeanti-virussoftware.net/wp-content/uploads/2010/02/avg-free-edition-screenshot.jpg