Setting up Remote Access to Microsoft Exchange Account With Office 2010 Outlook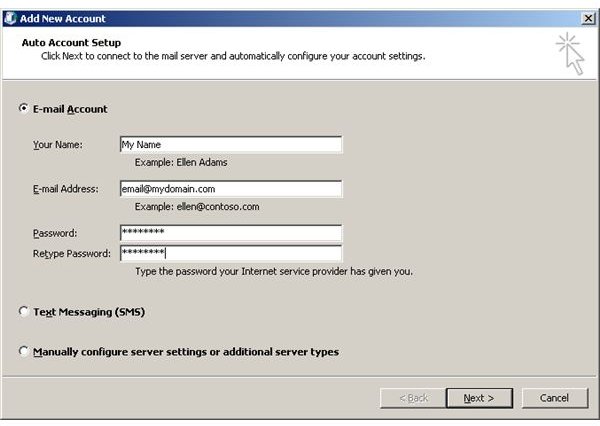 Exchange 2010
More companies are upgrading their existing e-mail systems to Microsoft Exchange 2010 because it is more stable and much faster than any of the previous versions of Microsoft Exchange servers. Plus the new Exchange 2010 Outlook Web Access is so much better than the previous versions that many users won't even need an Outlook client to read their e-mails as the new web interface has full Outlook functionality and even more. The new Outlook Web Access present in the Exchange 2010 is not only supported by Internet Explorer but also by other browsers such as Firefox and Chrome.
Even so, many users are still used with the Microsoft Outlook client and would like to continue using this client, and in this article I will show you how to connect to Microsoft Exchange without the need of a VPN Connection. In this way you will be able to read your e-mail from any machine that has the Microsoft Outlook client installed if you know a few details about your Exchange organization.
If your organization it is using the Autodiscover feature, the only thing you would need to know it is your e-mail address and your password.
If you are not using Autodiscover, you will also need to know a few more details:
Username
Mail server name
Domain name
Setting up Outlook 2010 Client
When you start Outlook 2010 for the first time, you will be asked for your name and your e-mail address. If your organization is using Autodiscover, just type in your name and e-mail address and press next, then insert your password when asked for it. If this is not successful that means your organization is not using the Autodiscover function and you will have to set up the account manually.
In the first screen when you are asked about the account information, select "Manually configure server settings or additional server types" and press Next. Then select "Microsoft Exchange or compatible service" as service type and press Next again.
In the server settings screen, at the "Server" name type in your e-mail server name. This name is the e-mail server name you are using with Outlook Web Access, for example: webmail.mydomain.com or externmailservername.mydomain.com. At the "User Name" type in type in the username you are using to logon on the domain and press "Check Names". You might be asked to type in the Username and Password for your account and you will have to insert your username as "LogonDomain\Username" and then your password.
When the authentication against the domain is complete, press "More Settings" on the "Server Settings", go to the "Connection" tab and select "Connect to Microsoft Exchange using HTTP". Then click the "Exchange Proxy Settings". A new screen will pup up where you will have to type in the URL used to connect to the Microsoft Exchange server. In this field just type the FQDN of the e-mail server as you typed in the previous screen: webmail.mydomain.com or externmailservername.mydomain.com. and select "Connect Using [SSL](/tools/What Is SSL And Why SSL Is Important On Your Corporate Website Read more: http:/www.brighthub.com/computing/smb-security/articles/11080.aspx#ixzz1Fu2Nqxmf) only". Press OK, then OK again, then you are back to the "Server Settings" screen where you will just have to press "Next" and then "Finish".
Your Outlook 2010 client it is now set up to connect to the Microsoft Exchange server trough HTTP.
Outlook 2010 Configuration for RPC Over HTTP