Top 5 HP Printers - Windows 7 Bests and Reviews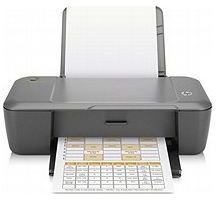 Introduction
Deciding what type of printer you want to purchase depends on many factors from the brand to its price and how effective it will be at accomplishing your daily tasks. HP is a popular brand on the market and has been around for years in not only the printing industry but with computers, cameras and other electronic equipment. Here is an overview of five of the best HP printers available with features including wireless, bluetooth, touch screen capable and all-in-one machines that function as office workhorses. Keep your focus on what you need in a printer when you are looking for HP Printers Windows 7 supported.
HP Deskjet 1000 (5 out of 5)
One of the most basic printers HP has available is the Deskjet 1000 printer. It retails for $29.99 directly from the manufacturer and is designed for printing documents mostly. It can handle up to 60 sheets of paper with a print speed of 16 pages in black and 12 in color per minute. The black cartridge is designed for 190 pages, while the color is slightly less at 165 pages. It is also lightweight at a mere 4.4 pounds. The primary drawback of the printer is that it is not optimized for photos or heavy duty printing, but that is to be expected when choosing one of the basic HP printers Windows 7 supports.
HP Deskjet 3000 (4 out of 5)
T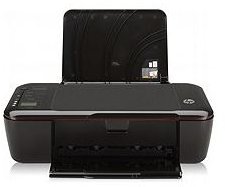 he HP Deskjet 3000 printer is one of the wireless HP Printers Windows 7 supports and is an affordable deskjet printer that allows everyone in your home to print whatever they need, regardless of what room they are in. It offers instant shutdown once the job has completed to save on electricity and allows you to monitor both print jobs and ink status directly on the LCD. It prints up to 4,800 dots per inch by 1,200 dpi in color. The black print speed is up to 20 ppm, while color is reduced slightly to 16ppm. The input tray holds 60 sheets, with a duty cycle of approximately 1,000 pages. It supports the basic HP 62 ink cartridges, which provide 190 pages with black ink and 165 in color or the 61XL for 480 pages in black and 330 pages in color, to allow you to go longer in-between changing cartridges. It is priced at $69.99 directly from the manufacturer.
HP Officejet 6500A (4 out of 5)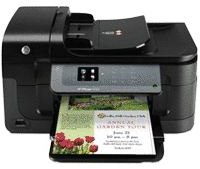 The HP Officejet printer is ideal if you're looking to print many pages at a lower cost than other types of printers. It retails for $99.99 directly from HP. It includes a touchscreen for easily accessible print options and a memory card slot to bypass using a computer to print documents or images and just print directly from the memory card. You can access it using your computer or a mobile device, as long as it has HP ePrint. It has printing, copying, scanning and faxing capabilities. The automatic document feeder holds 35 pages, while the paper tray holds 250. Print speeds are lightning fast, with a maximum of 32 ppm in black and 31 ppm in color. It requires a black ink cartridge and three separate color cartridges; cyan, magenta and yellow, which can be an expense when it comes time to replace the cartridges.
Photosmart Plus e-All-in-One Printer B310a (4 out of 5)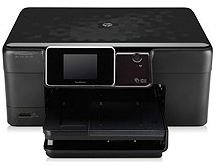 The Photosmart Plus e-All-in-One – B210a is the ideal printer for photo fanatics who want the convenience of printing all their photos directly from home, along with the ability to print, scan and copy photos and documents as needed. The included HP software allows you to customize the pictures with added graphics and edits to improve their quality. You can print directly from the web without needing to use your computer and share print jobs from one computer to another with its integrated wireless technology. It also includes mobile printing capabilities. It prints at a speed of up to 32ppm in black and 30 ppm in color. It requires four different ink cartridges; black, cyan, magenta and yellow to use only those colors that you frequently need. It is a bit heavier than many other printers, weighning 16.4 pounds. It retails from HP for $109.99.
HP LaserJet Pro P1102w (4 out of 5)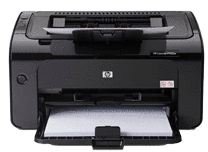 The HP LaserJet Pro P1102w complements your personal office area with a compact device designed to print on envelopes, lasbels, spreadsheets, reports and invoices. You can also harness its wireless capabilities to print from any location in the home, whether in your office or your bedroom. It is a budget friendly machine since it has automatic on and off technology to use less energy than other printers. It also offers decent speed, with maximum print speeds of up to 19 ppm. It supports letter, legal, executive, postcards and envelope printing through the tray. It has a 10-sheet priority feed slot and 150-sheet input tray overall. It weighs 11.6 pounds, making it one of the heavier printers on the market. It is designed for black and white printing only, as designated by its one cartridge. The recommended monthly printing volume is from 250 to 1,500 pages. It retails for $149.99 directly from the manufacturer.
References
HP: HP Photosmart Plus e-All-in-One Printer B310a
HP: HP LaserJet Pro P1102W
Images from: HP Printer Buying Guide