The Best Windows 7 System Tools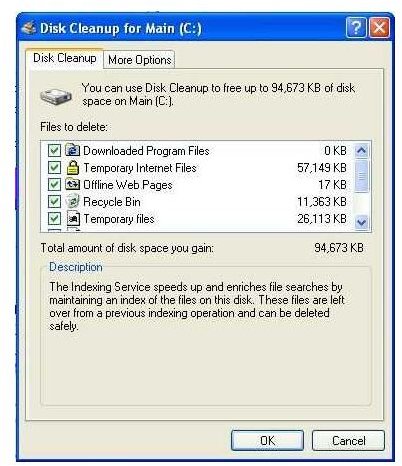 Windows 7 System Tools
Windows 7 has a good variety of system tools included in the operating system. A number of these system tools can be found on the start menu under System Tools, while others are slightly more hidden. The best of these are great Windows tools for system maintenance to keep your computer running better. These are a few of the best Windows 7 system tools.
Disk Cleanup
The Disk Cleanup Windows tool is not something new, but it remains one of the best Windows 7 system tools. Disk Cleanup scans hard-disks for unneeded files such as temporary files, thumbnails, the recycle bin, and offline webpages. As such, it can free up many megabytes of disk space. Overall, Disk Cleanup is a straightforward and effective Windows 7 system tool. It should always be run before you defrag the hard drive.
Windows 7 Action Center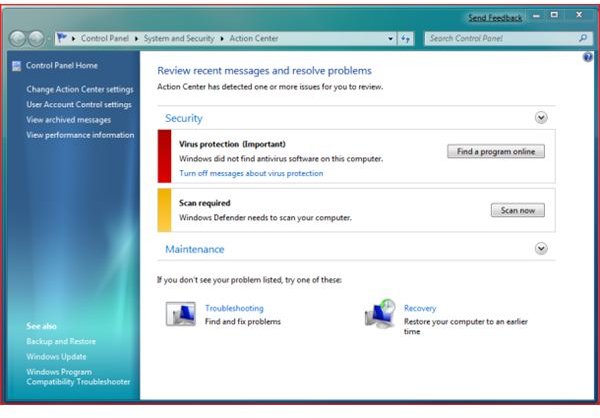 The Windows 7 Action Center provides a centralized location for system maintenance, recovery, and security options. As such, the Action Center detects and lists system issues, and then includes options to fix them. For example, if your files are not being backed up the Action Center will include a set up back-up maintenance messages along with a 'set up backup' option. In addition to this, a shortcut to the Action Center is included within the system tray so that it can be quickly reached from the taskbar. The Action Center is an invaluable Windows tool and you should familiarize yourself with it.
System Restore
System Restore is one of the best Windows 7 system tools as it takes a snapshot of Windows before a software installation or update. If you accidentally delete some system files or a newly installed program causes problems, simply reverse back to the last restore point and it will undo whatever changes you had made! As such, it can help fix issues that may be making Windows 7 slow or unresponsive. It can sometimes be used to get rid of viruses and malware, too.
MS Config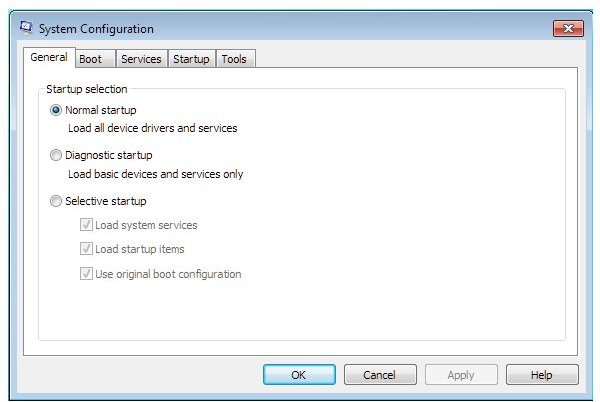 The system configuration tool called MS Config is not listed on the start menu, but is a good Windows 7 system tool that is worth noting. You can find it by opening the run command prompt by pressing the windows key + R, and entering msconfig.exe as a run command. From the system configuration window there are five tabs for configuring Windows start-up options. This includes a start-up tab which lists the software that starts with Windows, and any start-up software can be deselected here. As such, it's the closest tool Windows has to a start-up management tool which can assist in finding issues that are preventing Windows from starting as it should. In addition to this, MS Config also has a tools tab which provides some handy short-cuts to other Windows tools.
Disk Defrag Tool
The final system tool worth noting is that of the Windows 7 disk defrag tool for defragmenting your hard drive. With this tool, fragmented files are consolidated which can boost Windows disk performance. The defrag tool has also been further enhanced in Windows 7. In this respect, there is the Advanced Windows 7 Disk Defragmentation whereby the operation can also be performed from the command line. Simply open the command line by entering the cmd run command, and then type defrag into the command line. As such, a good Windows tool is all the better in Windows 7.
These are five of the best Windows 7 system tools. They are great system tools that provide a variety of options for system maintenance, and it is worth it for you to learn how to use them.