How Do I Perform HP Software Updates?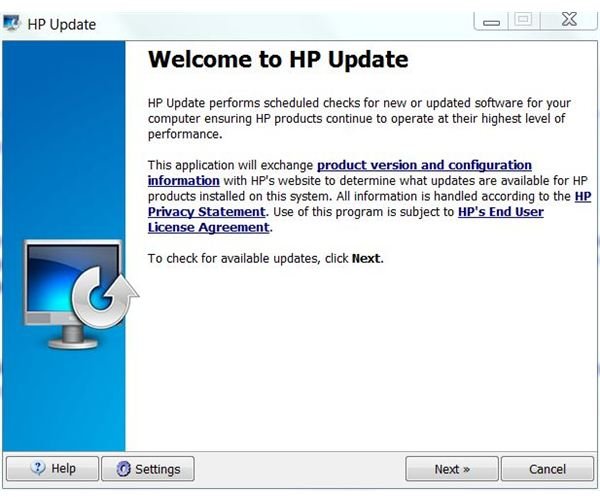 HP Software Updates from Your Computer
If you have an HP computer or HP hardware installed, you should have an application installed called HP Software Update or simply HP Update. This program finds available updates such as device drivers and presents them to you so that you can choose which ones to install. HP Update will appear automatically when updates are available, but you can open it to check for new updates or change the settings of this tool.
To start HP Update, click Start, go to All Programs, open HP, and select HP Update. In Windows Vista or 7, you can simply click Start and type HP Update into the search box. Click on HP Update in the list of results.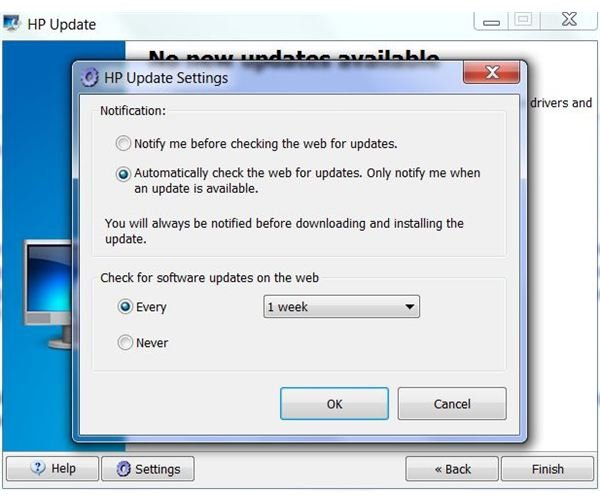 To check for updates, click the Next button and then wait while HP Update checks for available software. When presented with any available updates, select the check boxes of those you want to download. Click the Next button to begin installing the updates. After the installation is complete, click Finish.
You can change the settings of HP Update as well. After starting this application, click the Settings button in the lower left of the window. In the Notification section, choose whether or not you want to be notified before the application checks for HP software updates. Choose how frequently you want to check for updates or select Never if you only want to check for updates manual. HP recommends that you check for updates once a week.
Click OK to apply the changes.
Reinstall HP Software Update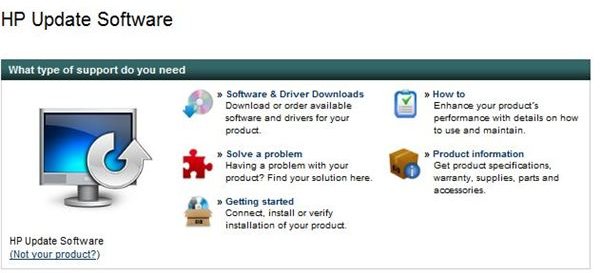 If you are experiencing problems with HP Update, such as freezing, you can uninstall and reinstall it.
Click Start and open the Control Panel. Click on Add or Remove Programs in Windows XP or Uninstall a Program under Programs in Windows Vista or Windows 7. Click on HP Update in the list of installed programs and select Uninstall. Follow the steps in the wizard to uninstall the program and restart your computer.
Download the latest version of HP Update from the HP support website. After it is installed, open it and check for HP software updates to ensure that it is working properly.
Specific HP Software Updates Online
There may be times that you want to check for specific HP software, such as when you are experiencing a printer problem and want to check for new drivers.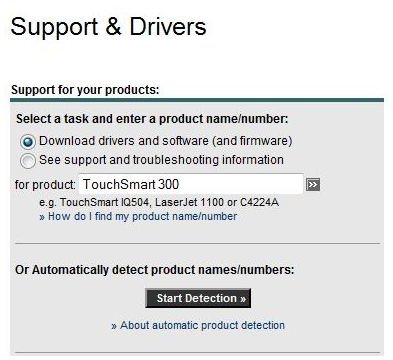 When you do, go to the HP Support & Drivers website and select Download Drivers and Software (and firmware). Enter your product name and number into the For Product box and press Enter. Alternatively, you can click the Start Detection button under Automatically Detect Product Names/Numbers to download a tool that will attempt to detect HP hardware installed on your system.
After entering or finding your product name and number, select your operating system if prompted. Choose the type of software you want to update, click Download and follow the steps provided to complete the installation.
Keeping up on HP software updates will help protect your computer and ensure that your hardware works as it should.
(Image credits: Screenshots from Author)