Troubleshooting the HP D7460 Win7 Driver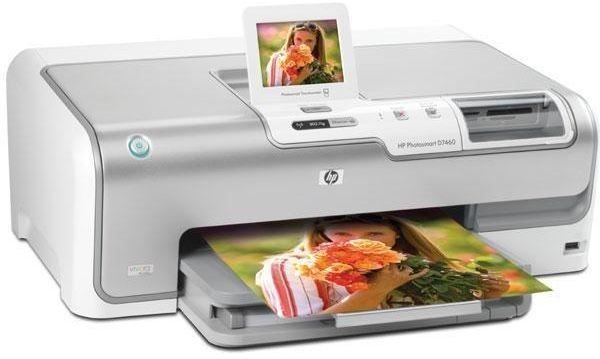 HP D7460 Help
The HP D7460 is a touch screen printer that you can easily navigate through. Since it is designed for basic home users, it is ideal for those who want a general purpose printer that produces average quality snapshots and quick text prints. It offers both wireless and wired options, so it is good for networking as well.
To run the printer on your Windows 7 computer, you have to have its software drivers installed so the hardware could be compatible
with the computer. HP provides all the necessary drivers on a CD that comes with the printer when you purchase it. You can also find these drivers online on HP's website. You may already have tried installing one but sometimes a flawed installation may damage or corrupt a system file, which will prevent you from running the printer successfully. The computer may start showing random error messages and you wouldn't know what to do. In that situation, there are a couple of things you can try.
Reinstall the Driver
HP provides two types of drivers for HP D7460. One is recommended for an average user that requires basic functionality. The other one is in a single-function product driver bundle which is intended for IT professionals only. The latter driver bundle may not be suitable for you if you don't want image enhancing features on the printer. Its installation will be a little complex as well since it will ask you to specify custom settings. You can find both the drivers on HP's website.
To reinstall the driver after you download it, follow these steps:
Click the "Start" menu.

Go to "Control Panel."

Click "Programs."

Click "Programs and Features."

Select "HP D7460 Driver" from the list of installed programs.

Click "Uninstall." At this point, you may be prompted to enter the administrative password if there is one.

Double-click the driver's installer you downloaded from HP's website.

Follow the onscreen instructions and complete the installation process.

Restart the computer.
The printer should be able to run fine after reinstallation. Another method you can try without reinstalling is given in the below section.
Run the HP Print Diagnostic Utility
HP Print Diagnostic Utility has been created specifically for helping users troubleshoot the most common problems that occur on Windows 7 computers. The current version of this application, as of 2011, provides an improved diagnostic resolution capability with a good user interface available in various languages. You can download the utility from HP's website.
After downloading the file, double-click and run it. A diagnostic wizard will appear on the screen, which will guide you through each step.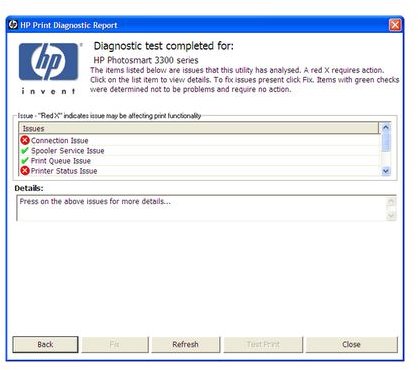 Once you select your HP device from the drop down list and click "Diagnose," the application will get to work and will show you a report within seconds. To fix a problem indicated by a red "X," click the "Fix" button.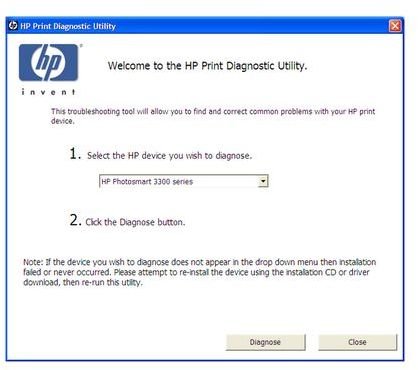 Once all the errors have been fixed, the printer should run smoothly without any issues.
Resources
Solve Printer Spooler Problems on Windows 7
Top Three HP Printers Compatible with Windows 7
Find, Install and Troubleshoot HP Printer Drivers for Windows 7