Windows 7 System Configuration - Getting the Most Out of Win7 Sys Config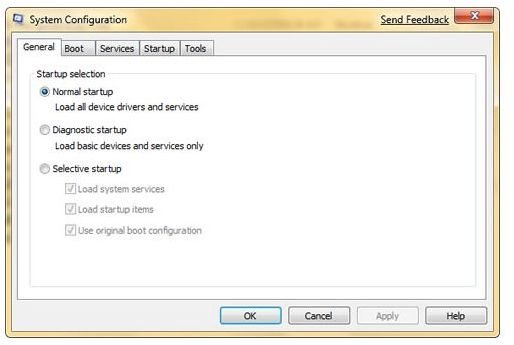 Windows 7 has a variety of system tools included with it, however not all are listed on the start menu. In fact, there are some hidden gems such as the mysterious Windows system configuration tool which Windows 7 and other previous Windows OS versions have included. Although it may be mistaken as a startup management program, it is in fact a system configuration tool that may help in finding and isolating issues that are preventing Windows from starting as it should.
Windows 7 System Config
There are no clear desktop shortcuts to the Windows 7 system configuration tool, or on the start-menu. As such, to open it you will need to make use of a run command; to open Run press the Window key and R. Then, from here you should enter the run command msconfig.exe.
Once this has been input the Windows 7 system configuration tool will open in a small window. You will note that this small window includes the following five tabs: general, boot, services, start-up, and tools. Let's consider these tabs in some more detail here.
General
The first tab included is that of the general tab. This provides three options for a standard startup (as selected), a diagnostic startup, and selective startup. The main difference between diagnostic startup and the standard start-up is that the diagnostic startup will start with the basic devices and services only. The selective startup is more open to configuration.
Hint: If you are having some issues with the Windows 7 startup then why not consider the diagnostic start-up? If it boots okay with this then all the basic Windows files can be ruled out as the issue.
Boot
The boot tab provides a few options for booting. These include some options for safe booting. In addition, there are check-boxes for no GUI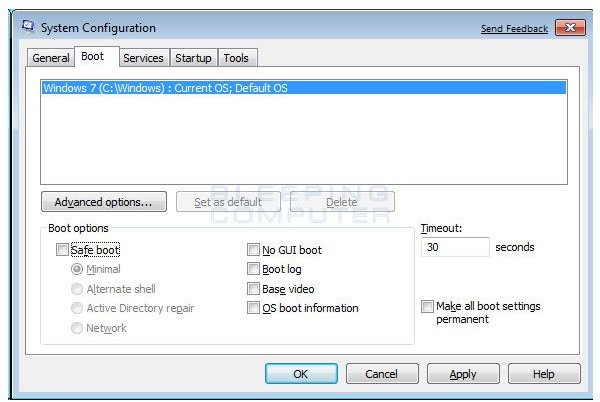 boot, boot log, base video, and OS boot info. Then there are also a few more advanced boot options included here.
Hint: If you are not a fan of the Windows welcome screen you can turn it off here by selecting the no GUI boot. This will then make the Windows bootup a little quicker.
Services
All the services that begin when Windows is started are listed under the services tab. The services include both Microsoft and non-Microsoft services. Aside from merely listing them, you can de-select the services so that they do not begin with Windows by unchecking their check boxes.
Hint: Under the main service list there is an option to hide all Microsoft services. Select this option, and consider deselecting these non-Microsoft services only as they are services that are less likely required by the Windows 7 OS.
Start-up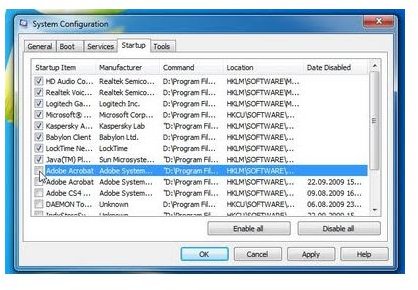 Under start-up you can find a list of all the applications that start with Windows 7. Plus, not only this but these applications can be de-selected so that they do not begin with the other Windows start-up applications. As such, it's a good tool for checking what starting with Windows 7.
Hint: Only remove start-up applications that do not usually begin with Windows 7. Otherwise, related applications may not run as expected.
Tools
The final tab included is that of the tools tab. The tools tab provides a great short-cut list of the other Windows 7 diagnostic and system tools included such as system restore, registry editor, command prompt, and task manager.
Hint: Some of these tools include more advanced options and an advanced options check-box when you select them. Select this check-box to open the tools with their more advanced options.
So, those are the main tabs that are included with the Windows 7 system configuration tool and a few tips worth noting. Overall, the system configuration tool has some handy options and is a good way to manage and fix the Windows start-up.