Using a USB Modem for Windows 7 64bit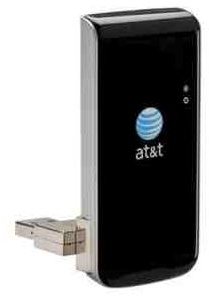 To 6 Tips for Using a USB Modem for Windows 7 64bit
A USB modem is used for connecting one to the Internet and usually they come with wireless capabilities. If you want to use one on your Windows 7 computer you will need to know which one to choose that will work with your Windows 7 operating system and that is suited to your needs. Here are some tips on using a USB modem with Windows 7 64-bit.
Check it is Compatible with Windows 7
The first thing you need to do when looking for a modem to use with Windows 7 64bit is to ensure that the modem you choose will work on your operating system. To do this you will need to check the specification requirements for your modem and make sure your computer is suitable for operating the modem.
Check the Features
Depending on what you wan to do with the modem will depend on what features you need. For example, you may need a router that will network together a number of computers or have a wireless access point. To do this you may need to check the manufacturers guide to the modem via their website or thoroughly read about the modem before choosing it.
Think About Placement of the Modem
Modems mostly work best in certain places as they can be interfered by any electronics around them and especially in the case of a wireless USB modem. You will need to ensure that any modem you use can be placed away from any other electronic devices, and in the case of a wireless modem, the best placement would be central to all devices that will be connected to it.
Choose an Up-To-Date Modem
When using a modem it is always best to ensure that your modem is up-to-date. Most modems will have software updates in order to keep your modem current with your computer. So when using a modem on Windows 7, try to ensure that the modem comes with software updates when required and that you are running the latest software for the modem.
Consult Your ISP
You Internet Service provider means everything when buying a modem to suit your needs as some modems will not work with your ISP. So it's best to check with your ISP that the modem you plan to use is compatible with their service. You mainly want to find out what type of connection your ISP uses then to ensure your modem is able to connect to it. The three types you will need to look out for are:
DMA (Code Division Multiple Access)
CDPD (Cellular Digital Packet Data)
GPRS (General Packet Radio Service)
Some modems will connect to all three and to ensure you get connected to most devices it is best to use a modem that will work with all three types of connection.
Check Security Features Exist
When using a usb modem you ned to ensure that the modem comes with security features to help keep you safe while browsing the web. Checking that the features of your modem contains security is a must when ensuring your modem is secure to use.
Choose a Modem that Works When and Where you Want it to
If you are going to use your modem in more than one place you need to ensure that the modem you will use is one that will work everywhere you want to use it. For example, you may want to be able to use it at the café and at home. Ensuring it is able to connect to both will mean only having to use on modem in both places.
A Recommended Modem
You will want a modem that works with almost every kind of signal and for this I recommend the Sierra Ligntning USB Aircard modem. It is capable of gaining 7.2mbps download speed and and just as good with upload speeds of around 2mbps. It is also is small, lighweight and compact so it is easy to carry around and not too bulky. Overall this is a leading USB modem that should be taken into consideration for using with Windows 7.
Conclusion
In conclusion, there are many things you need to think about when using a modem on Windows7 64 bit and these 7 tips are definitely the best to consider. You may also want to read on how to use a blackberry as a modem or how to use an iPhone as a modem.
References
Image Credits: By osde8info on Flickr