The Top 7 Free Windows 7 Software Programs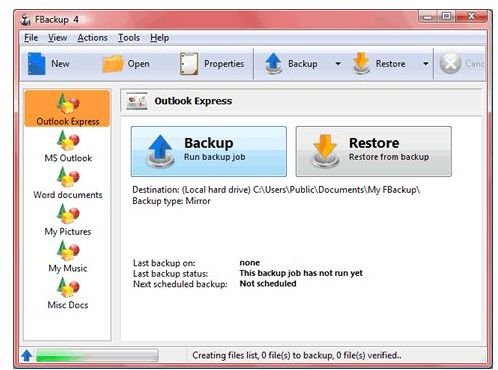 Free Software Programs for Windows 7
From free antivirus programs to backup solutions to system optimizers, the list of free Windows 7 software program is pretty exhaustive. But the best part is that all software programs are genuinely free, no sharewares. While the antivirus software listed here is the free edition (there's also a paid version, but with additional features), most programs do not require you to pay anything. Just download and install.
You will find that this compilation categorized into different groups, such as Free Antivirus, Backup Solution, Photo Editing Software and many other. This will make it easier for you to choose the required software from the list.
The Best Free Backup Solution for Windows 7
FBackup Free Software for Windows 7
While Windows 7 has an integrated backup solution, users still look for comprehensive backup software. And FBackup is one of the best backup solutions that protect your key data. It automatically backups your data to local, network or USB device in either standard zip compressed or uncompressed (original) file format. What's more, it allows users to password protect your zip files.
The best aspect of FBackup is its ease of use in backing up and restoring operations. If you are looking for the best free backup software for Windows 7, then give this app a try.
The Best Free Antivirus Software
Avast Free Antivirus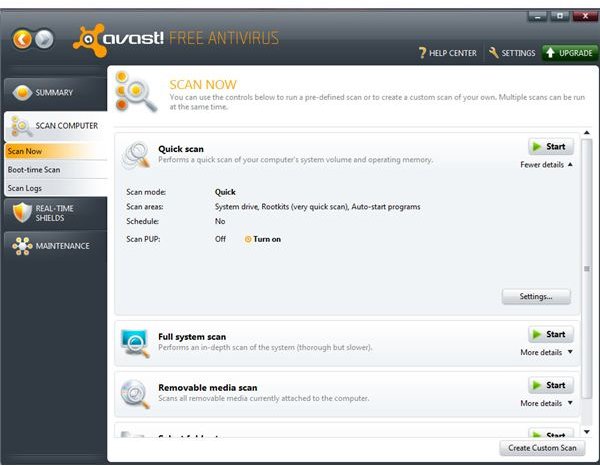 With a completely revamped and easy-to-use interface, Avast 5 is one of the best free antivirus software for Windows 7. It's not just the interface design, but the virus detection ability that makes it one of the top contenders for the best free Windows 7 software programs.
According to a recent Avast 5 review, the antivirus program successfully detected 300 malware samples of 310 samples and transferred the detected samples to the Virus Chest within few minutes. The software's virus detection ability is top-notch and is at par with AVG and Avira Antivir free antivirus software programs and is best suitable for personal use.
The Best Free Photo Editing Software for Windows 7
Picasa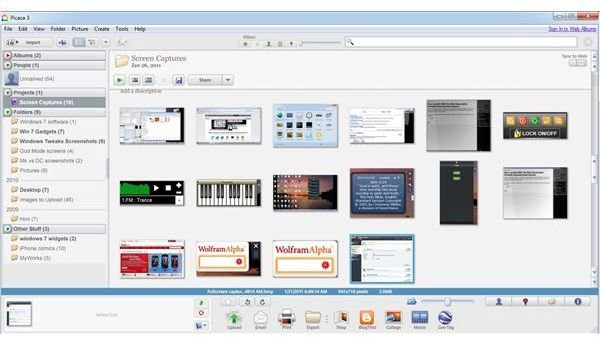 Looking for a free, stripped-down alternative to Adobe Photoshop? Why not try Picasa? This free photo editing program from Google organizes your photos, helps you edit them with one-click tools and aids in your digital scrapbooking hobby.
With Picasa 3, you can easily crop, straighten, fix red eye, adjust contrast, brightness and color and add special effects like soft focus. The I am Feeling Lucky button automatically adds effects to the image. With so many nifty editing tools, who needs a paid image editing program? Of course, there isn't any advanced photo-editing package that Adobe Photoshop has, but this program is suitable for beginners.
This free Windows 7 software program also helps you create a collage of photos. You can arrange the photos of your choice and add a lovely caption. There are a few options when compared to conventional digital scrapbook software, but the options given are good enough to create a plain digital scrapbook.
The Best Free Windows 7 System Optimizer
CCleaner (Crap Cleaner)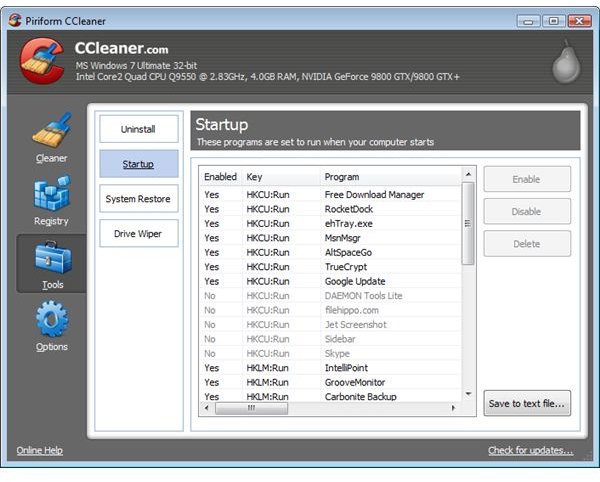 In every article, whether best registry cleaners or best freeware programs for Windows, you will always find a positive review on CCleaner's system optimization ability. And indeed, it is the best Windows 7 tweaking tool that can remove old and unused entries, delete log files, recycle bin and useless third-party applications, all tasks in one click.
All you have to do is click on the analyze button and it will automatically check unwanted files and registry entries, allowing you to remove the ones you feel are safe to remove. It also comes with a comprehensive registry backup feature, which prompts users to take a backup before removing unwanted entries. Overall, CCleaner is one of the best free Windows 7 software programs for optimizing your system and making it clutter-free.
Download CCleaner – Free System Optimizer
The Best Free Video Conversion Software
Handbrake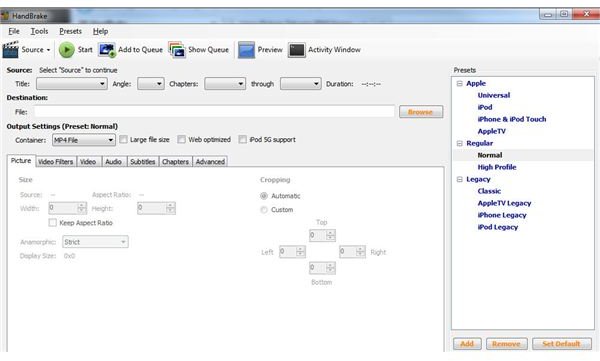 A free open-source video conversion software, Handbrake easily converts DVD video (MPEG) into MPEG-4 or .mkv files. The main intention of designing this program is to let users convert the DVD video into other file formats for easy viewing on PSPs, iPods, iPhones and other media players.
There are loads of conversion options and features galore, including support for Dolby Digital and variable frame-rate encoding. The best part – it's free! So, whether you are new to video conversion or an expert looking for nifty features to tweak your videos, Handbrake is the right software for you.
Download Handbrake Video Conversion Software
The Best Free Email Program
Mozilla Thunderbird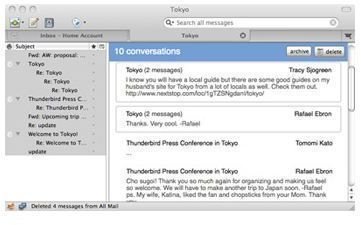 In this list of free Windows 7 software, there must be a space reserved for a free MS Outlook alternative. You have many free email clients to fill that void, but Mozilla Thunderbird is, by far, the best free email client in terms of installation, ease of use and clutter-free email organization and management.
With the support for tabbed windows, the software ensures easy email managing and organization. This lightweight software is suitable for those who want to no-nonsense free email client that serves as a perfect alternative to Outlook.
The Best and the Most Comprehensive Audio/Video Player
VLC Media Player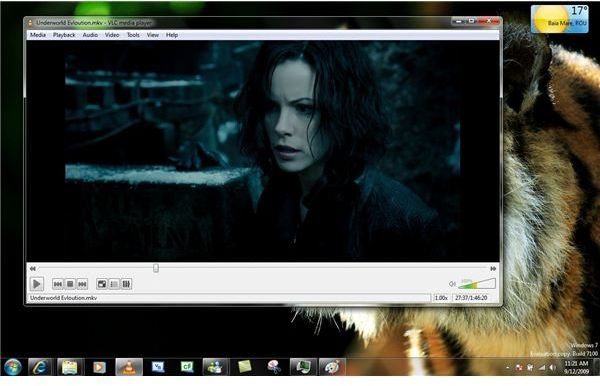 There's just one word to describe this free Windows 7 software program – versatile. Most audio/video players, including Windows Media Player, fail to play a video or sound file without downloading some kind of codec. You can only heave a sigh of relief after downloading the codec pack.
With VLC Media Player, there are no such hassles as it is highly portable and can play a variety of popular and not-so-popular audio/video formats, including DivX, MPEG-4, 3GPP, OGG and AAC. Just download and install this free software, and you have a media player that handles all known media formats.