How to Get Online Help With Windows Live OneCare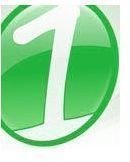 Accessing Online Help
There are two different ways to access online help with Windows Live OneCare. The first method allows you to open online help straight from the Windows Live OneCare screen. Open Windows Live OneCare. Use the icon in your notification tray. To the left side of the window, select Get help with OneCare. From this window, you can view frequently asked questions such as setting up the program or search for a specific problem. You can also find help with the program by selecting Help from the top right of the screen.
The second method is visiting the Windows Live OneCare help site. This method allows you to find technical support and visit the support forums to help to less common issues from other Windows Live OneCare users.
Image Credits: Windows Live OneCare
Windows Live ID
If you want to manage certain settings, such as changing a child's security settings, you can manage these through your Windows Live account. Log in to your account and select OneCare from the top of the screen. This will only appear if you have downloaded and installed OneCare using your Windows Live account. From this screen, you can make changes to your OneCare account, including upgrading and canceling. Help with account management can be found from within the OneCare account screen. If you need to contact support for any reason, contact information is found in this area as well, such as email and telephone numbers.
Using Help
If you do not see your question or problem listed, use the search boxes from within OneCare or on the OneCare website to search for your problem. Otherwise, click the link that applies to your question.
Your best solution for online help with Windows Live OneCare is the community forums. These detail specific problems and error messages you may receive. Select Windows Live OneCare Forums from the OneCare website. Search for your problem or post a new message. Another great online source is the OneCare blog, which is also located on the OneCare website. The blog lists links to tutorials, frequently asked questions and common problems and solutions. If you have questions about typical use, upgrading, updating virus definitions and other questions, these are all answered in the blog.
Support Ending
Microsoft has ended Windows Live OneCare support. Windows 7 users cannot use OneCare. As a result, no more information will be listed in their online help section, though support may still be found in the forums and blog for the time being. The product has been replaced by Microsoft Security Essentials. You can still continue to use Windows Live OneCare if you already have a subscription, but as of September 2009, you can no longer purchase OneCare. You can still restore your backups if necessary.