Fixing "Windows Live Messenger Isn't Available at This Time" Errors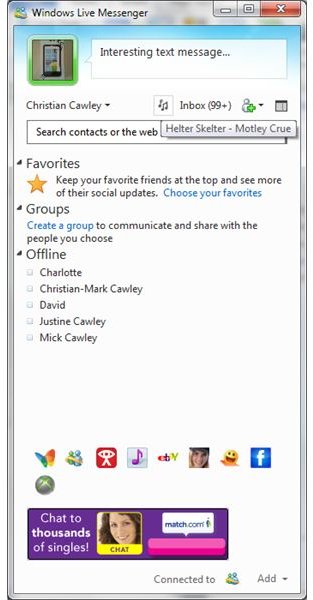 Windows Live Messenger Isn't Available at This Time
Available as part of Windows Live Essentials, Windows Live Messenger is one of the world's top instant messaging networks, making it easy to chat with text, audio and video to friends and relatives around the globe.
In most cases the software works as intended, drawing on Microsoft's long history of providing this type of software – previous versions include MSN Messenger and Windows Messenger. The latest version is more stable than any previous release, although this doesn't mean that it works perfectly every time.
For instance you might have problems connecting to the instant messaging servers – or worse still, receive an error message telling you that Windows Live Messenger "isn't available at this time"…
Internet Connectivity and Server Status
There are various reasons why you might be told by your computer that Windows Live Messenger isn't available at this time – but the main one to check is your internet connectivity. Are you still connected to the internet? Can you browse web pages? If your internet connection has dropped then you will be unable to access Windows Live Messenger, hence the message.
While there might be no problem with your local setup, there might be problems at the other end. Thankfully, Microsoft provide an auto-updating page in order to advise their users of the current operational status of the Windows Live applications.
You can access this at status.live.com.
Blocked or Locked Accounts
If you are experiencing problems signing into Windows Live Messenger, there is a chance that there is a problem with your Windows Live account. This might be due to misuse of your account, or unusual behaviour associated with it. This isn't uncommon, especially since details for many Windows Live accounts were stolen from Microsoft servers in 2007. While most of these should have had new passwords set, some may not have done, potentially leaving your account open to abuse.
You can check whether or not your account is blocked by visiting login.live.com and attempting to sign in. Problems with your account will be highlighted here.
In order to find out more about why an account is blocked, Microsoft have a dedicated page providing assistance: explore.live.com/windows-live-sign-in-account-temporarily-blocked-ui.
Internet Explorer Proxy Settings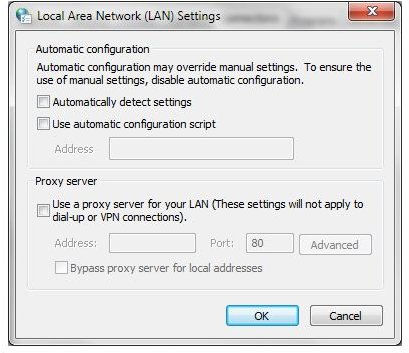 Another reason why you might be unable to use Windows Live Messenger is due to your Internet Explorer proxy settings. To check these open the browser and go to Tools > Options (or access Network and Internet > Internet Options from the Windows Control Panel). On the Connections tab click LAN settings to view how your local area connection is set up and to check if a proxy server is specified. If you're not using a proxy server (it is rare for home users to use one of these) then this section should be blank.
In addition, ensure that your firewall is not blocking Windows Live messenger, as this might also prompt the availability message to be displayed.
(Screenshots by author)