Top Alternatives to Garageband for PC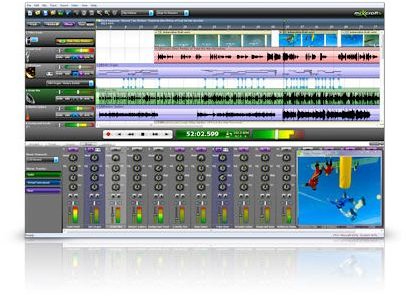 Looking for Garageband for PC?
The popular Apple software Garageband is available as part of the iLife suite of applications. With Garageband you can arrange any type of sound recording onto one or more tracks, with the results ranging from a podcast to a full song by your band.
However there are no such applications provided by Microsoft – which means Windows users will need to search high and low across the World Wide Web looking for a suitable alternative to Garageband for PC.
The following selection of digital audio applications offers the same or similar functionality to Garageband, and should point you in the right direction.
Mixcraft
The top Garageband alternative among many Windows users is Mixcraft from Acoustica, a tool that will enable you produce professional sounding tracks and demos using loops, instruments and vocal sound files. Completed projects can be saved in a variety of formats or shared online. Featuring a multi-track user interface similar to Garageband, Mixcraft can be purchased in different versions and there is even a monthly subscription model for the hard-up musician.
To finish off its Garageband-like credentials, Mixcraft also offers a custom loop library of 3,000 royalty free sounds for you to make music without even bothering to plug an instrument in!
Find out more at www.acoustica.com/mixcraft.
TrakAxPC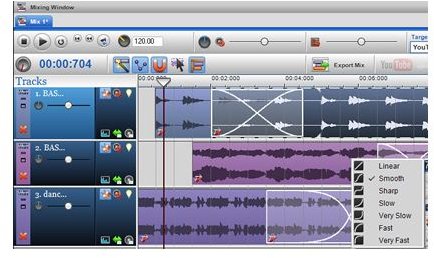 Although more of a multimedia solution than an equivalent to Garageband for PC, TrakAxPC nevertheless features a simple to use audio sequencing and mixing tool and a range of audio effects. Track cutting, crossfading, audio recording and beat matching tools are also included and the whole suite is supported by an excellent website with plenty of tutorials and support.
Available in free and professional flavours, advanced features aren't available in the free version but the pro version isn't too expensive. For full details, visit www.trakax.com/software/pc/.
Cakewalk Sonar
At the other end of the scale to both Garageband and the other music apps listed here is Cakewalk Sonar, a professional level application that features a range of virtual instruments and interfaces, industry-standard mix engine, precision MIDI and audio editing and various export possibilities including CD, surround sound and online.
Cakewalk Sonar isn't cheap, but this is a piece of software for the music pro or would-be pro, and includes virtually all the functionality that you could expect.
Three versions – Producer, Studio and Essential – are available. Find out more at www.cakewalk.com/Products/SONAR.
Open Source Solutions
If you're more interested in supporting the open source movement there are several good alternatives that are also free to use.
Jokosher can be downloaded from www.jokosher.org and has as its slogan "audio production made simple". This is a bold claim, but as you will see from the screenshots at that site, it features advanced functions with a simple interface.
Meanwhile, LMMS is also available for Windows - despite the acronym standing for Linux Multimedia Studio! Available from lmms.sourceforge.net, LMMS will deliver results as good as (if not better than) the expensive software above.