Review of Family Tree Maker: Windows 7 Release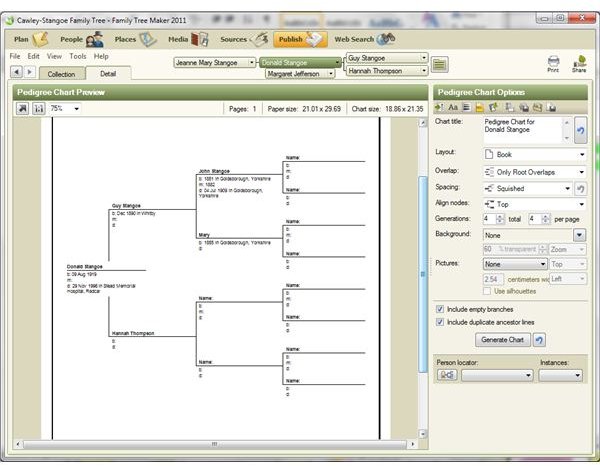 Family Tree Maker for Windows 7
The popular Family Tree Maker software has been around since 1989, offering genealogy enthusiasts a means of documenting research into their ancestry. The latest version, Family Tree Maker 2011, is designed for use with Windows 7 and offers a few additional new features.
Three versions of the software are available, each offering a slightly different set of features depending on your budget and requirements, while different optional subscription models to Ancestry.com are also available.
Whether you own a previous copy of the software or are looking for your first genealogy application, making the decision to buy Family Tree Maker for Windows 7 should depend first on whether you need it's powerful integration with Ancestry.com for your research.
System Requirements and Pricing
As described, three versions of Family Tree Maker 2011 are available, each offering the same software functionality but also featuring additional offers and physical components. The three versions are Platinum, Deluxe and World, and each has a different price point to reflect the wider features that are offered, such as a free period of use on Ancestry.com.
The minimum system requirements for Family Tree Maker for Windows 7 are as follows:
At least 400 MB hard disk space for installation,
A minimum of 512 MB of RAM memory
Standard Windows 7 display: (the minimum spec of 800 x 600 is pretty tough to use in Windows 7)
2X DVD/CD-ROM drive for installation
Family Tree Maker 2011 is also available for Windows XP and Windows Vista, and there is also a Mac OS X version.
User Interface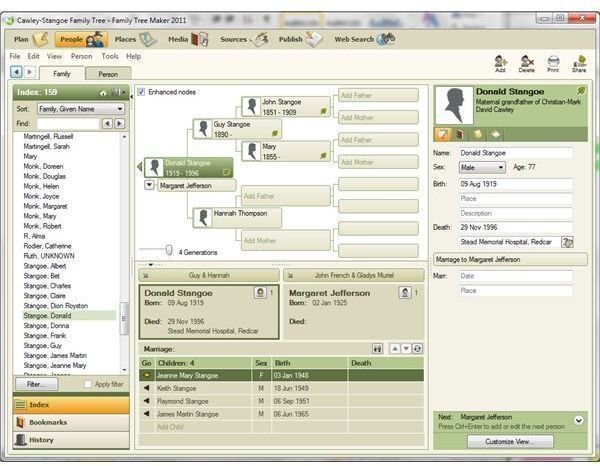 With a pleasant pastel green and brown interface to underline the "tree" element of Family Tree Maker 2011, all of the features that are now seen as standard in such an application are present – the ability to start a new tree or view an existing tree, import tools to bring in a GEDCOM file or data from another genealogy software suite and various reporting options for creating and printing charts.
All features are clearly labeled, but the most interesting development is the Ancestry Web Dashboard, available if you associate your Family Tree Maker 2011 software with an Ancestry.com account. This web dashboard allows you to keep a track of what subscription option you have, while also displaying Ancestry Twitter updates, recent notifications, and family trees in which you appear.
Search Options
The real strength of Family Tree Maker for Windows 7 (or indeed any platform) is the online search tools. These allow you to search a vast number of online databases such as censuses, military records, probate and much more.
Again, this feature depends on you having an account with Ancestry.com, but even if you have a free account you can take advantage of the search tools – you just won't be able to view any detail in the results or take advantage of Ancestry.com hints which suggest people and related family trees to help you to build your own.
It is unfortunate that none of the web's free resources are available via Family Tree Maker (or indeed any other genealogy software); while Ancestry.com is no doubt the most popular resource of its kind, there is much more research material in other places online.
Multimedia Options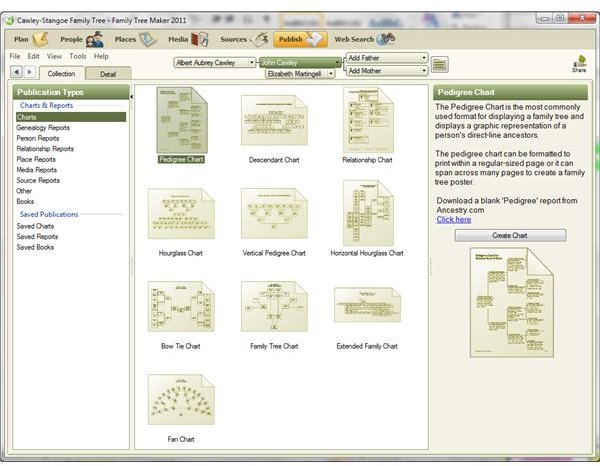 Of particular interest to any amateur (or professional) genealogist should be the various multimedia options available to users of Family Tree Maker. Windows 7 is an excellent platform for sound, movies, images and other applications and you can use these to create clips that can be imported into Family Tree Maker 2011.
For instance you might have downloaded images of census returns or scans of newspaper articles; like standard photo images these can be imported into the software along with video clips (from weddings, for instance) and audio recordings. This last option could prove particularly useful if you're able to speak to an older relative with recollections that you want to preserve.
Conclusion (4 out of 5)
The latest version of Family Tree Maker for Windows 7 features all of the built in tools you would expect, allowing you to add new family members, edit existing ones, import images, documents, sound and video and generally take advantage of all of the technology that a modern desktop application should.
If there is a complaint then it is probably in the pricing. Either the standalone price is unjustifiably high (on all versions) or the online access to Ancestry.com is overly expensive.
All in all, this is a superb piece of software that will no doubt aid you in discovering more about your ancestors and the lives they led.