What Anti Virus and Firewall Do You Need for Windows 7?

Windows 7 Security Software
There are plenty of firewall and antivirus programs on the market that are designed for Windows 7 but some people can fall into using rogue or fake antivirus and firewall protections. It's recommended to only use the software that is distributed or provided by trustworthy vendors to prevent becoming a victim of fraudsters. Some people prefer using protection tools from a security company that specialized in what they offer. Below is a list of antivirus and firewall programs from trustworthy vendors.
Antivirus Programs for Windows 7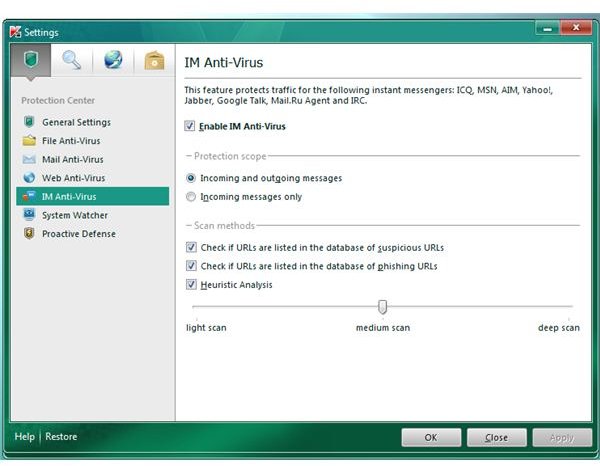 These antivirus programs are for personal use only because they are free of charge. Some of the listed security software vendors also offer paid or commercial editions of these antivirus applications. All of the below-mentioned programs run in Windows 7 and earlier operating systems. If you prefer using free antivirus software, check out the Top 10 Free Antivirus Comparison article.
For end-users that prefer using commercial versions of antivirus programs may take advantage of support, fast update servers and useful features or functions in using antivirus software. Below are some top-notch but commercial antivirus software:
BitDefender by BitDefender/Softwin
F-Secure Antivirus by F-Secure
Kaspersky Antivirus by Kaspersky Labs
NOD32 Antivirus by ESET
Norton Antivirus by Symantec
Panda Antivirus by Panda Security
VIPRE by Sunbelt/GFI
Note that Windows 7 includes the Windows Defender program that can prevent infection by spyware and other types of malware. It is still required to use a dedicated antivirus program and not to depend only on Windows Defender. Most antivirus program vendors recommend disabling Windows Defender to prevent interference and compatibility issues.
Firewall Programs for Windows 7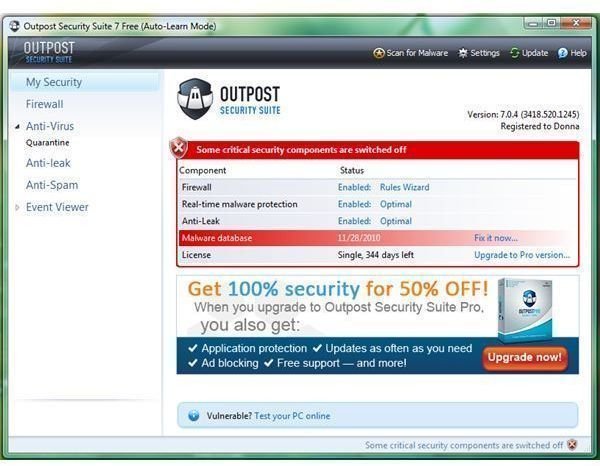 Windows 7 has built-in advanced firewall protection that can prevent hackers and computer worms from communicating to your computers. It's a two-way and rule-based firewall protection that most users should continue using, if third-party firewall protection is not what they like. Firewall software helps not only in preventing intruders, spyware and worms from communicating to PCs but it also allows you to control which programs are allowed to make an outgoing and incoming Internet connection.
Some people prefer using a third-party firewall that has passed leak tests and that provides more functions for protecting the network and PCs. Below are security vendors that provide good firewall software for Windows 7:
Final words
Some people prefer using an all-in-one security protection for Windows which is recommended only if you want to maintain one program with more features and functions. It's recommended to use standalone protection tools if you are an advanced user that is quite familiar which threats to block. Always remember to use one antivirus and firewall software only. Using more than 1 antivirus and firewall protection can cause system instability and compatibility problems.
Image credits: Windows 7 logo by Microsoft Corporation (This vector image was created with Inkscape.) [Public domain], via Wikimedia Commons, screenshots taken by the author.