How to Carry out an Unattended Install of iTunes on Windows 7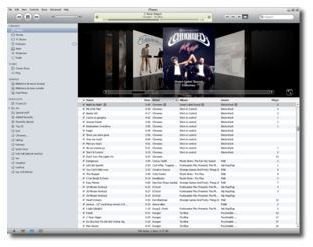 When it comes to the question of how to perform an unattended install of iTunes on Windows 7, there is not as much information out there as one might imagine. Unattended installations of programs, especially operating systems, are usually performed on local networks so that IT resources are not spent holding the hands of every user or physically overseeing the installation of the program on every computer.
General Considerations
iTunes is a fairly simple installation on its own for Windows 7, usually only requiring confirmation of administrative privileges. The way the suite integrates all the components usually doesn't necessitate a lot of customization. If you are content with all the default settings and want an unattended install of iTunes on Windows 7 on a single computer, try the steps below.
Installation on a Single Computer
First, verify that you have administrative privileges to modify or install software on the computer. With some media programs Windows 7 only offers limited functionality and secondary access, even if the user account has administrative rights.
Next, you want to make sure you have the latest version of iTunes on your disk or installation drive. This will prevent any issues that may arise with backwards compatibility factors. This may make an unattended install of iTunes on Windows 7 impossible.
If everything is in order, you will want to then proceed by downloading the iTunes installer or placing the disk into the drive. You will want to open the folder and view the files. Select the files you want to install and copy them to another folder where you can locate them easily. Then using the cmd (command) function you can perform the unattended install of iTunes on Windows 7 with the following command line:
C:\users\\ "C: \users\\/passive/quiet.
This should install the file showing only a progress bar.
Installation on a Network
With the immense popularity of the iPhone in the business community, performing an unattended installation of iTunes on Windows 7 for
a network is a very desirable feat. It works very similar to the process for an individual computer, but the files must be converted to .msi files. Wininstall will do the conversion for you. By using the file extraction procedure mentioned above, you can even customize the installation of iTunes for your clients, and decide whether you are going to push the program or make it available upon request.
Image credit: itunes.en.softsonic.com
Troubleshooting an Unattended Install of iTunes on Windows 7
There have been reported issues with network unattended installations of iTunes on Windows 7 because of license and driver signings. Either they were unsigned or not properly formatted. Apple has help for this on their website. Additional characters inserted into the file names during transcription have also been cited as a source of trouble. If you have a failed installation, you will want to ensure you have a complete uninstall done as any traces of a previous installation or attempt will plague your efforts.
Some websites advertise that they can perform an unattended install of iTunes on Windows 7 as well as other programs through their website. You may or may not wish to take advantage of their service because of security concerns and network suitability. Even if you decide not to go with an unattended installation of the program on a single PC, you should not have any issues with the few dialogue boxes that will appear.