Using Windows Live Local Map Search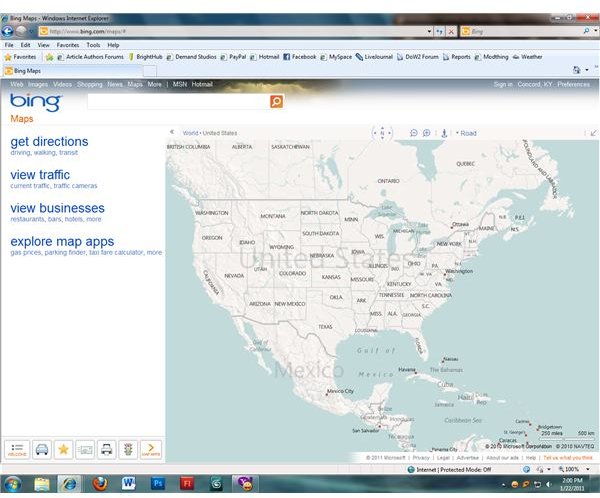 Bing Maps
The Windows Live Local map service was merged with Microsoft's Bing search engine, creating Bing Maps. Designed to offer users an alternative to sites such as MapQuest and Google Maps, Windows Live Local maps and its successor Bing Maps offer users multiple map search options and additional features that add more value and efficiency to the maps that are presented. In addition to viewing multiple map views and getting directions, users can view traffic congestion and construction, find businesses that they are looking for without having to look them up separately, and even have the option to use first- and third-party apps to expand their map search options even more.
Directions Options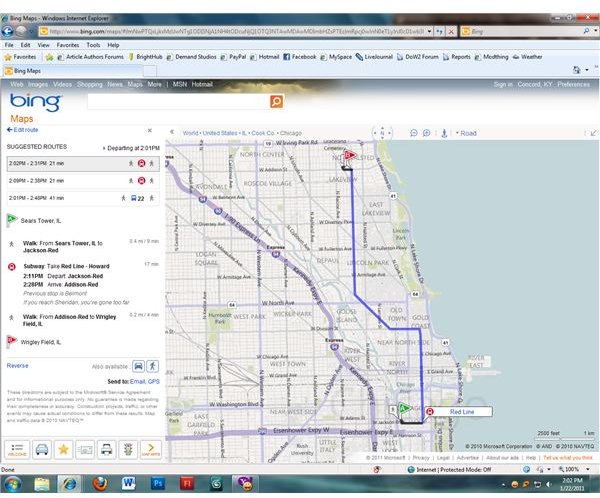 Getting directions from a Windows Live Local map or from Bing Maps allows users to choose the type of directions they want. In addition to the driving directions that most users are familiar with, options exist for walking directions and transit directions as well. This allows Bing Maps users to plot their trips in the exact method they'll be taking them in, eliminating the need to get driving directions and adjust them as needed when walking to a store or taking public transit to their destination. Advanced directions options allow users to get directions that avoid highways or toll roads and give the option for one-way or round-trip directions. Distance can be set for display in either miles or kilometers, and users can save their destination for use in future searches if they wish.
Traffic View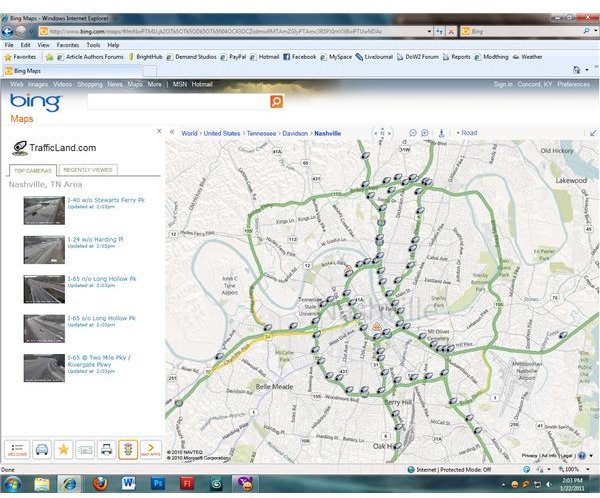 The traffic view options on a Windows Live Local map from Bing Maps shows current traffic conditions in most major cities, letting users see what parts of the city are congested and where the roads are clear using a color-coded highlighting system. Construction areas that may cause delays are highlighted as well, and mousing over the construction symbols gives details such as the effect that construction is having on traffic and when the construction is scheduled to begin and end. Bing Maps also lets users see where traffic cameras are located and gives them the option of viewing the most recent captures by the cameras so that they can see for themselves what traffic is like in those areas.
Business Locations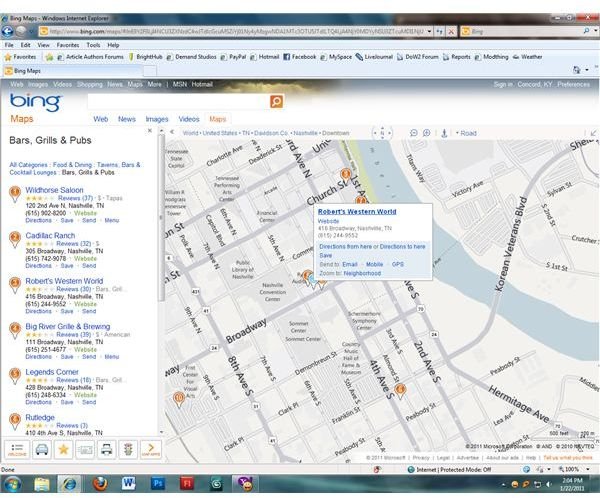 The "local" aspect of Windows Live Local maps was focused on providing users with knowledge of the entire area they were looking at, including local businesses. This has been preserved in Bing Maps, with users being able to view local businesses based on a number of different categories. Restaurants, hotels, entertainment hotspots and even banks or attorney's offices can be found easily by searching through the categories provided by Bing Maps. Once options are selected, all of the businesses in the area that meet the criteria the user has established become marked on the map. A list generated on the left side of the screen gives the contact information and user reviews for all of the businesses marked on the current map.
Map Apps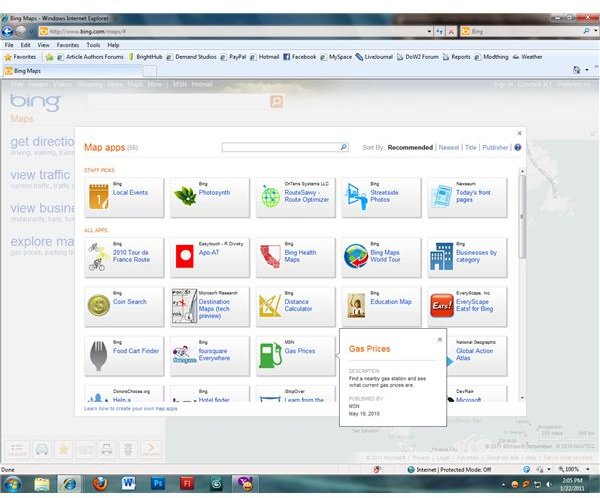 The Silverlight-based map apps available for Bing Maps offers additional value over what was originally presented with Windows Live Local maps. These maps include both first-party Microsoft apps and applications by third party companies that wish to expand on the Bing Maps user experience. Apps include displays of local gas prices for comparison, a parking finder for those who need to use public parking options, and even a taxi fare calculator designed to help travellers estimate how much they'll spend on taxis in the city they're travelling in.
Image Credits: Screenshots by J. Edward Casteele