Windows Live Mail Calendar Sync Tips and Fixes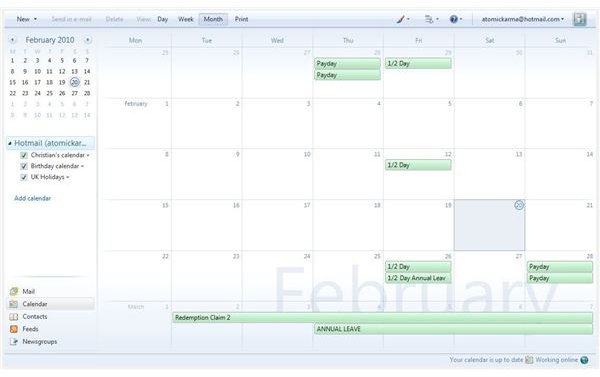 Free Calendar Sync with Windows Live Mail
For a free application, Windows Live Mail is particularly impressive. Not only will it allow you to connect with a variety of email accounts (Microsoft Exchange the only exception) but if you configure a Windows Live/Hotmail account then you can also have the advantage of genuine calendar sync.
In fact, anyone with a Windows Live account has access to one of the best online syncing tools available, a system that can be used as the "server end" for synchronization with various mobile devices and even Microsoft Outlook itself.
Using Windows Live as the host, you can sync not only your calendar but also your email and contacts!
Windows Live Mail Calendar Sync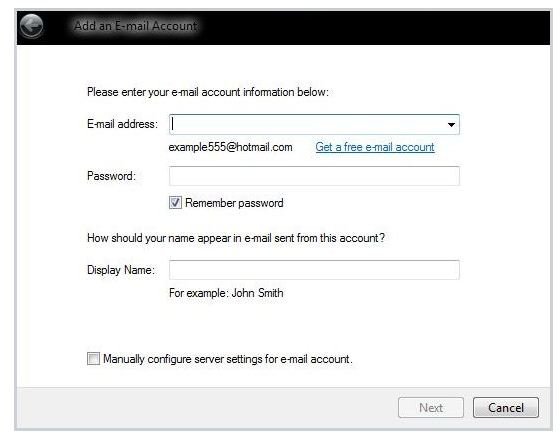 Getting started with syncing your Windows Live Mail calendar is easy, and requires a (free) Windows Live/Hotmail account to be setup in the application.
To do this, with the application running, go to Menu > Options > Email accounts… and enter the email address and password for your Hotmail or Windows Live account (if you don't already have a Windows Live account, you can set one up at this stage).
With the account setup on your PC, use the Mail view to check your inbox is being downloaded and then use the Calendar view (the Mail and Calendar view buttons are in the lower left corner of Windows Live Mail) to view your calendar. From here, you can begin adding appointments and events via the tools on the New section of the Home tab.
When events are added to the calendar, they will be synchronized with your Windows Live account online – check this by logging on to login.live.com.
Windows Live Mail Calendar Sync with Outlook Connector
In addition to viewing your Windows Live calendar in Windows Live Mail and on the web, you can take advantage of the Outlook Connector Tools component of Windows Live Essentials 2011 and use Microsoft Outlook to view your Windows Live mail account and calendar.
On a PC with the entire Windows Live Essentials 2011 suite installed (or at least the Outlook Connector Tools component) go to File > Add Account and enter the details for your Windows Live/Hotmail account. Outlook will then use the Outlook Connector Tools component to configure your account correctly, and synchronize your email messages, contacts and calendar information!
Windows Live Mail Sync Flexibility
Once you have successfully setup your Windows Live Mail calendar sync, in addition to viewing your calendar in Microsoft Outlook there are also a variety of other ways in which you can view your calendar – notably mobile devices.
In particular Windows Mobile and Windows Phone 7 can be synced with a Windows Live calendar, with the new Windows Phone 7 able to do so natively.
Meanwhile, apps are available for Android, BlackBerry and iPhone to enable Windows Live calendar sync on these devices.